Surfs up everyone! Well, not just yet, but soon every surfer across the world will get ready to celebrate this year's International Surfing Day. The Surfrider Foundation has just announced this grand day for wave lovers has been set for June 20th, giving people across the world the chance to either organize or find out more and travel to other countries where the event is celebrated. The date is not really a surprise, as the same date was set for past events, it is more of a reminder the biggest worldwide celebration of surfing, beaches and clean waves is currently in the works.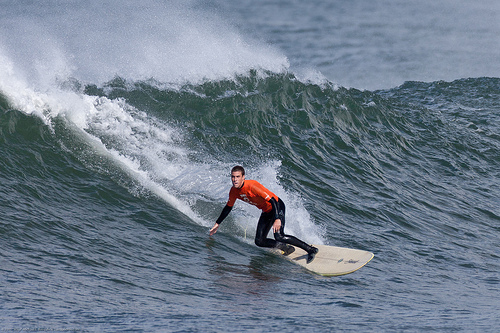 Photo source
This year the International Surfing Day is at its seventh annual edition. The International Surfing Day was created by Surfing Magazine and the Surfrider Foundation to celebrate the sport, but also to raise awareness about the severe damage caused to the world's beaches as a consequence of environmental issues. Over the years this fun water sports celebration kept expanding and reached over 200 events in more than 26 countries in 2010.
In the past seven years, the International Surfing Day and the Surfrider Foundation have logged some amazing accomplishments: cleaning beaches and disposing of tons of garbage, initiating fundraising concerts in the US and in Japan, raising awareness about the issues affecting beaches across the world, opening up dialogues with decision makers and politicians and also promoting surfing to hordes of people from all over the world.
[adsense]
If you already have a surf, get it ready and start planing how you'll be spending International Surfing Day this year. If you don't, consider learning how to surf, as it is fun, outdoorsy and counts as working out. If you plan to organize your own celebration, contact those in charge ot the event. And wherever you are, find your own beach to clean!