We all find an airport we're comfortable with, mainly through having travelled from there several times and finding our feet. It's true that airports can be daunting places if you're not used to it, and the security process can cause stress, because you feel like you're being rushed, and you're not sure what to do. The key is to remain calm and just follow direction, yet despite most airports all having the same procedures, I always feel drawn back to my comfort zone of Manchester Airport.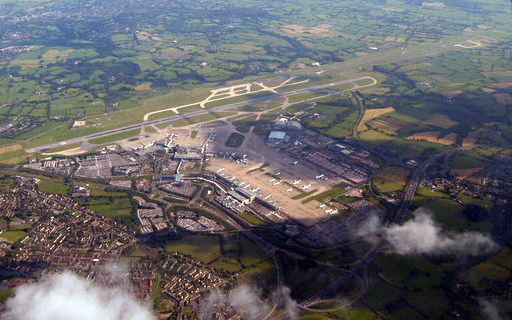 This is mainly because I have always found great deals from Manchester, when compared with my local airport, East Midlands. I may have to travel slightly further, but I combat this by booking one of the hotels near Manchester Airport, meaning comfort and a bit of glitz into my travel plans, for a very small price tag!
For anyone situated in the north of England, a flight from Manchester will invariably work out cheaper than the regional airports dotted around the area, and there are countless destinations to jet off too, with many low-cost airlines flying from the many terminals. Winter flights also head out of Manchester, so you're not only looking at summer destinations, and you can jet off whenever the mood takes you.
If you are heading away during the winter months, when the weather may be slightly less predictable, then keep up to date with any developments by checking Manchester Airport departures in the days leading up to your departures. I do this wherever I fly from, and it's a good way to find out further information on terminal number, airline information, what is available in terms of eating and drinking, as well as shopping. Remember that your airport experience is not just a means to an end, you should enjoy it too!
Being organised in terms of what to do at the airport will also stop you wandering around aimlessly, getting your toes squashed by those pesky cabin trollies people use as hand luggage, and stops you spending so much money. If you're travelling with children also, the knowledge of where you can go for food etc will mean you can settle down any jitters or over-excitement, and while away the time before you board.
Getting to Manchester isn't difficult either, with good road and rail networks around the area, and coaches regularly throughout the day and night. Again, as we mentioned before, there are many hotels around the airport and on site, so you always have that option too.
So remember this advice the next time you're looking at an expensive regional flight, and instead check out Manchester Airport and its huge range of destinations.