The Kilauea volcano, a source of eruptions since the early 1980's, erupted again yesterday, raising lava 65 feet high into the air, after the Puu Oo Crater collapsed. This eruption continues to fuel the spectacular lava show that is happening on Hawaii's Big Island.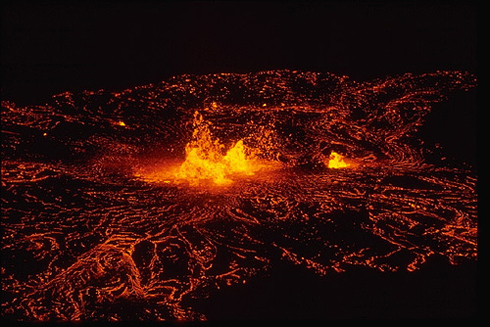 Although the volcano appeared peaceful lately, allowing for visits and scientific probing, Don Swanson, a scientist with the Hawaiian Volcano Observatory believed that the great fire mountain was giving everyone the wrong impression, and yesterday's eruption proved him right.
According to a message recorded by the Hawaii Volcanoes National Park, the Kilauea volcano kept erupting from inside the mountain since Monday. Thus the park seized all activity along the coastal trails, called the east rift zone, the Kulanaokuaiki and the Chain of Craters Road.
The lava show can be however watched and recorded by visitors. Two recommended places for this activities are the patio of the Jaggar Museum and the Kalapana View site. The First one is open for public between 8.30 a.m. and 5 p.m. daily and the second between 2 and 10 p.m. daily.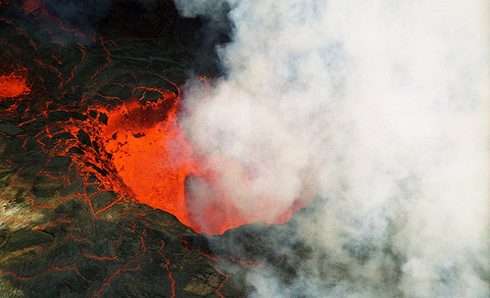 A warning concerning the fog concentration in the air has been issued. Thus, people who feel some breathing difficulties should remain inside, although most of the areas are clear and the air quality is adequate.