flydubai, Dubai's innovative low-cost airline, will fly double this summer to Sri Lanka, starting from 03 June 2013, the company recently announced. With this increase in daily flights, flydubai will reach 14 weekly flights to this destination.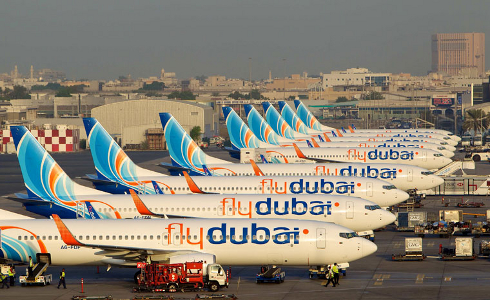 "The additional flights are in direct response to strong passenger demand across our network and we are delighted to contribute to the successful developments in the trade and tourism sectors taking place in the eastern and southern part of the island," explained flydubai's Chief Commercial Officer, Hamad Obaidalla. "We've been impressed by the facilities at the new airport and we're certainly excited about the opportunities that these new flights bring to Sri Lanka and the United Arab Emirates."
flydubai has the most comprehensive network to the CIS and CEE of any other Middle Eastern countries, and will reach 21 destinations in 10 countries. Over 30% of the company's total passenger traffic to Sri Lanka in 2012 connected traffic from the Central & Eastern Europe (CEE) to the Commonwealth of Independent States (CIS) destinations.
[adsense]
If this prompts you to visit Sri Lanka, make sure you check out the requirements and procedures for obtaining a Sri Lanka  tourist visa.
The company looks to consolidate its position on the market, and recently announced that it will serve four new destinations in Russia, two in Ukraine and will increase the frequency to Kiev to double daily. With these new adds to the destinations offered, flydubai reaches more than 60 destinations across the Middle East, Africa, the Indian Subcontinent, Asia, CEE and the CIS.
"We would like to thank the authorities for their ongoing support, and we hope more people will be able to benefit from our excellent services and affordable fares to visit this beautiful country", added Obaidalla.