Hotels are often stages for interesting travel events, which go beyond boring symposiums, endless corporate presentations based on commercial monologues, or other similar, business related happenings. Such an event took place recently at Mamaison All-Suites Spa Hotel Pokrovka Moscow, and was titled "Wedding School." Organized by the Wedding magazine, and Wedding Factory, the Wedding School was rich in entertainment, hands-on activities, workshops, tasting events, raffles, and culminated with gifts for every participant, from the French organic cosmetics company, Melvita.
Most of the "classes" took part at Meat and More, Pokrovka's international gourmet restaurant, surrounded by the psychedelic decors designed by Anton Gorlanova. Meat and More is a luxurious venues, well fit for wedding bliss, but also for business outings, and private events. If the decor is second to none, the menu is fit for the most discerning gourmand as well. But this time, Meat and More did not have the stage to shine through cuisine. Instead, it allowed several companies, specializing in wedding confiserie and decor, to showcase some of their best creations. Participants at the event had the chance to taste, and enjoy these refined sweets, and to learn in-depth rules for compiling a banquet menu. The wedding cake was provided by the JennieRose confectionery in Moscow.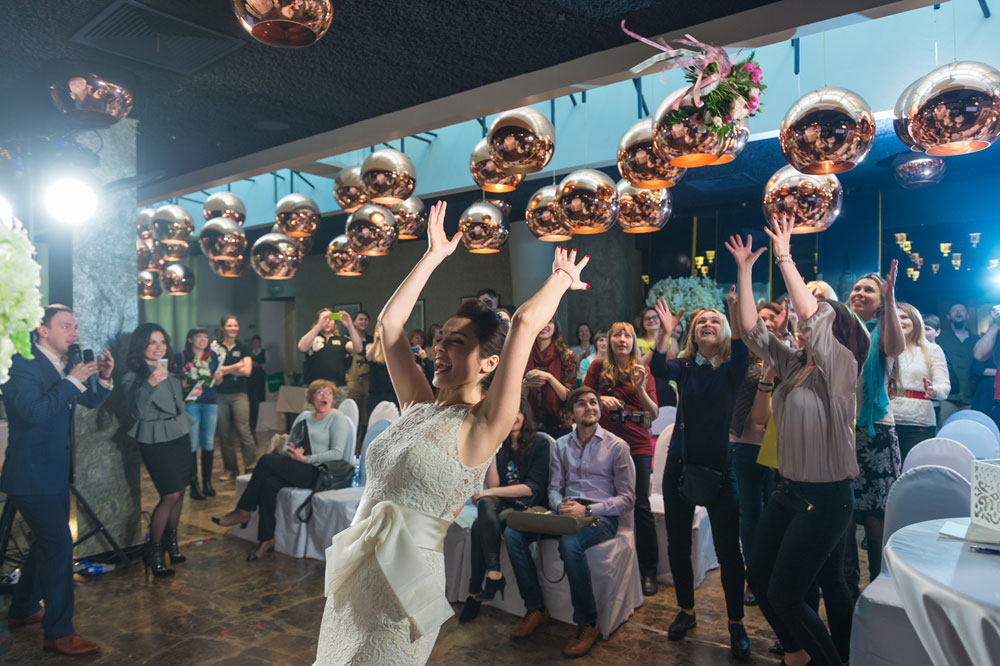 Celebrity guest Sati Kazanova was photographed wearing a wedding gown by the Wedding Salon Vanilla inside Meat and More, as well as inside several rooms of the hotel.
The rich event programme also included photography tips from some of the best photographers in Moscow, individual bridal consultations, workshops on how to plan a wedding in Moscow or abroad, workshops on the latest trends in wedding planning, tips on how to plan a wedding on a shoe-string budget, and even a tour of the Pokrovka Hotel, for those potentially interested in planning a wedding here. Pokrovka proved to be an interesting destination, being one of the most elegant boutique hotels in Moscow, a World Travel Awards gold prize winner in 2011, and again nominated for an award in the Russia's Leading Boutique Hotel 2014 category.