Have you ever seen a show or movie that has a scene where a family is huddled around the campfire eating s'mores and telling stories? For many people, both in the U.S. and abroad, the camping and incredible landscapes seem almost too good to be true.
But the good news is that it's not just Hollywood cinematography. If you're thinking about camping alone or with friends or family, there are some beautiful sites you can find in the United States.
These are spots that few places in the world can offer; for international campers, after going through all the work of getting your required documents for a visa you can look forward to a unique experience.
The thrill of waking up in nature, the smell of a campfire, and the beauty of the mountains and lakes around the U.S. are things every traveler should experience at least once. There are quite a few sites to choose from around the country to camp in, and in this article, we're narrowing them down to the top 5. Explore these incredible camping destinations, gear essentials, and crucial tips to enhance your adventure.
Essential Camping Gear
Every memorable camping trip is a testimony to the preparation that comes before it. If you're traveling with family, which would be a great idea, then the planning and packing will be even more important.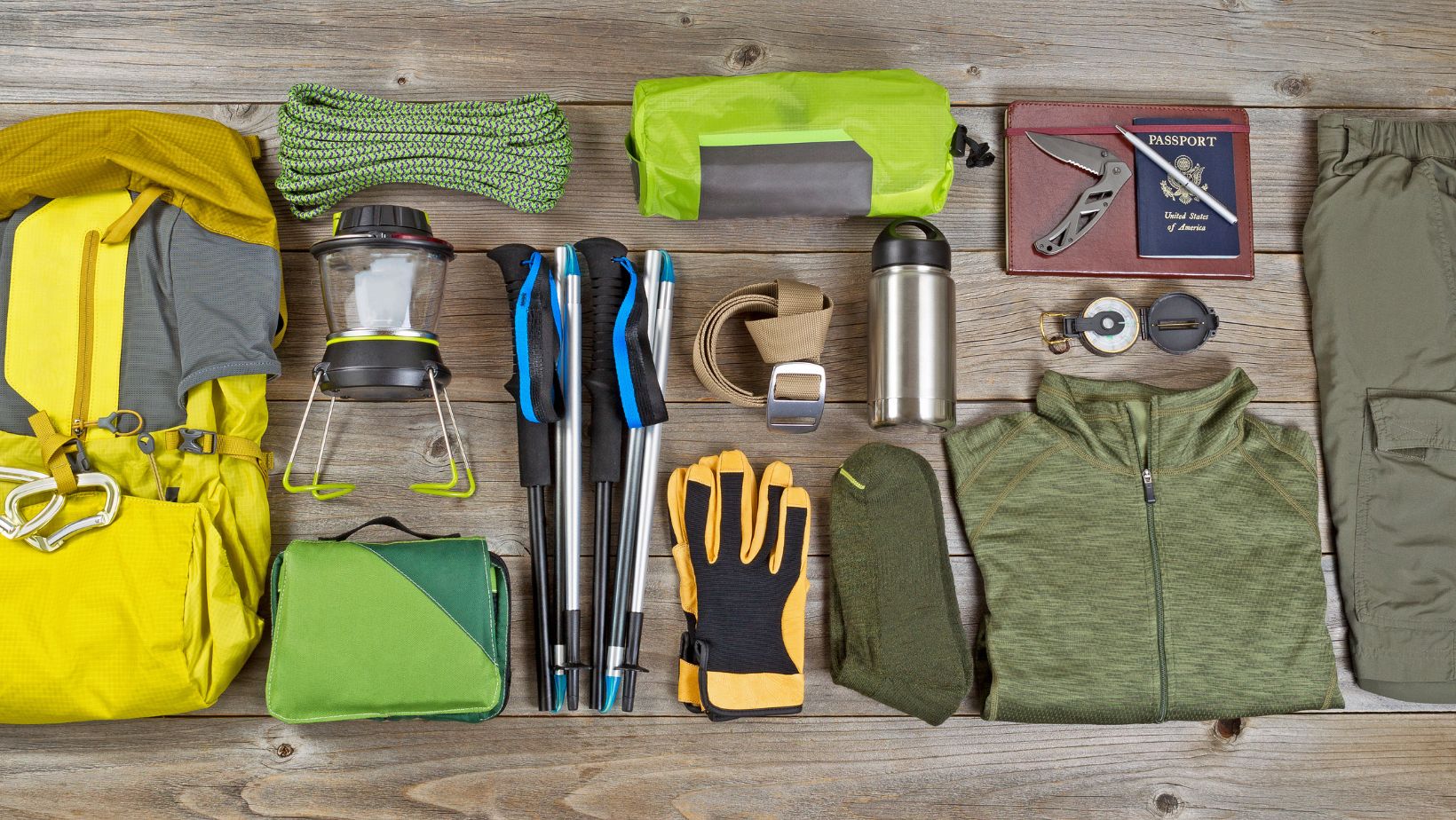 Here is what you should bring on your trip to ensure that it goes off without a hitch.
● Weather-appropriate tent will be your home away from home
● Season-appropriate sleeping bag complemented with a comfortable pad
● Compact portable stove, essential utensils, and water purification methods
● Traditional map and compass or a reliable GPS
● Rain gear
● First-aid kit
● Versatile multi-tool knife
● Flashlight
These items will not only make the trip more manageable when it comes to finding the best route and sleeping more comfortably, but they may also keep you and your family safe.
If you can't bring these things with you from home, renting gear is usually possible near areas designated for camping.
More Handy Tips for Campers
Always plan. Popular spots get full quickly, so making early reservations is wise. Check the campsite's rules, especially about fires, to avoid any surprises.
Always be cautious around wild animals and keep a safe distance. Clean up after yourself; it's important to leave nature just as you found it. Checking the weather forecast can also save you from unexpected rain or cold.
Flying to where you want to camp is also possible, but it could be expensive. For travelers who need to travel a long way, it's always good to purchase your airline ticket well in advance to find affordable prices.
5 Perfect Places to Camp
Now that you have a better idea of what to bring and what to look out for, it's time to learn about some interesting places to choose from.
Find out about some camping locations in different areas of the country.
Great Smoky Mountains National Park, Tennessee/North Carolina
If you're looking to camp in a mountainous, green area to do your camping, this may just be the place for you. The national park is located in both the states of Tennessee and North Carolina.
There are hundreds of miles of trails, which makes it an amazing location for hikers. For example, the Roaring Fork Motor Nature Trail is a must-visit, a scenic loop enriched with cascading streams and old-growth forests. And, of course, no visit between April and October is complete without a panoramic view from Clingmans Dome.
Grand Canyon National Park, Arizona
What can be said about the Grand Canyon National Park that hasn't been said already?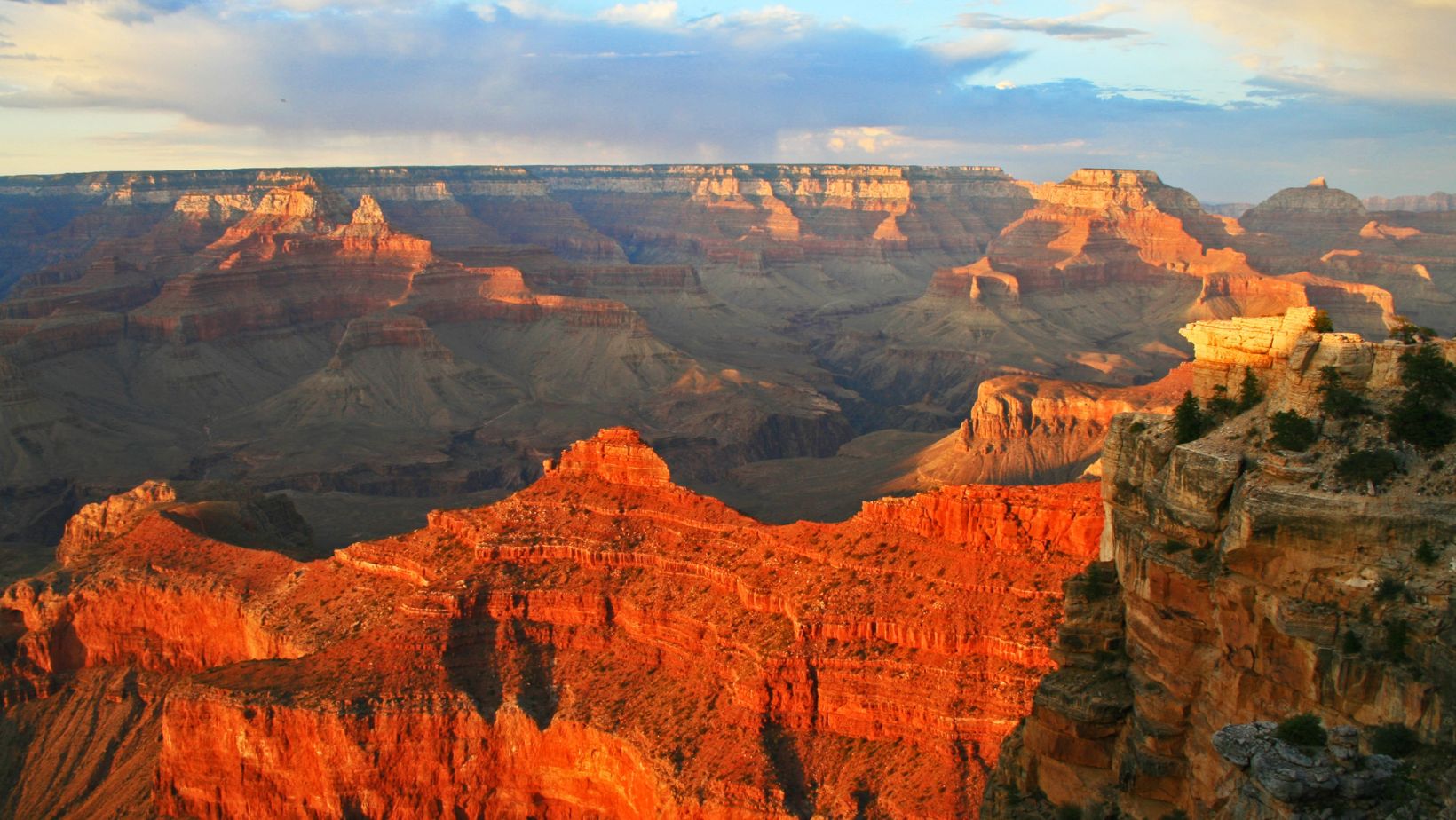 The Grand Canyon is arguably the most interesting place to visit in the United States, and if you can make a camping trip out of it, even better. A short drive away lies the historic Grand Canyon Railway in Williams, Arizona, where you can take a vintage train ride to the South Rim.
And for those visiting between March and November, the thrill of navigating the Bright Angel Trail or white-water rafting the Colorado River is unmatched.
Yosemite National Park, California
Another famous park, Yosemite, is more than just a national park. Beautiful waterfalls, towering sequoias, and vast meadows make every moment here surreal. The neighboring Mono Lake, with its limestone tufa towers, offers an otherworldly experience.
Acadia National Park, Maine
Autumn in the Northeast United States is special thanks to the foliage. If you want to immerse yourself in colorful forests, Acadia is the place to go. The park promises diverse experiences, from hiking Cadillac Mountain to the serene vistas on its historic carriage roads.
It will be important to visit before the weather gets too cold, though spring through summer is probably the best time to go.
Glacier National Park, Montana
Known for its pristine environment, Glacier National Park offers visitors clear lakes, dense forests, and alpine meadows. Flathead Lake is a wonderful spot not only to settle down but also to fish.
To wrap it up, these camping sites offer something for everyone. Whether you're into hiking, history, or just relaxing by a campfire, these places promise a memorable experience.