The Big Sky Country with the fourth largest geographics in the United States. Montana is famous for its mountainous lands, lakes and waterfalls, rivers, and water bodies. The state comprises beautiful lakes in all of its parts. The state's western half is blessed with many rugged lakes and scenic beauty. The lakes include Flathead lake, Whitefish lake, and Seeley Lake.
In the state's eastern half lies the state's largest Lake, Fort Peck Lake. In the northern part of Montana is the famous National Glacier Park, which comprises many lakes to explore. Famous lakes of the glacier park include Lake Mcdonald, St. Mary Lake, and Avalanche Lake.
The breathtaking views of the lakes leave a very calming effect on our minds as souls. The lakes and their surroundings are the best vacation spots providing the restaurants with tasty food. You can also enjoy other outdoor activities like lodging, camping grounds, boating, fishing, and swimming. These lakes in Montana are a perfect destination to relax with your family and friends.  If you plan a break from your busy schedule or an outing day in the summer, then a brief discussion of the heavenly lakes is discussed in the given article to add to your bucket list. So, Let's jump in.
Fort Peck Lake
The largest artificial Lake formed by the impoundment of Missouri in eastern Montana. This Lake is a beautiful fishing spot in Montana, containing 50 different fish species. Charles M. Russell National Wildlife Refuge in Fort peck park is an excellent place for activities like hunting, picnic, hiking, and the musical voices of birds.
Flathead Lake
The state's most precise and largest natural freshwater Lake is in Polson. Polson is considered one of the best places to live in Montana as this is an excellent vacation point for Montanans during summer.
The mild climate of Flathead lake provides delicious cherries and plums in the summers. The Flathead lake park is also famous for other activities like boating, water skiing, fishing, and swimming. Moreover, the state also consists of various islands. The famous Wild Horse Island state park is located in Flathead County. Other lakes, including Swan Lake and Echo Lakes, are also located on the shores of Flathead Lake.
Whitefish Lake
One of the most beautiful lakes in Montana is famous for its stunning beauty. The Blue waters, Big Skies, and Mountainous landscapes make Whitefish lake more attractive to tourists. You can also enjoy many outdoor activities, including boating, swimming, camping, and fishing. The whitefish beach park has docks, a gazebo, a shaded grass area, and picnic tables.
Hebgen Lake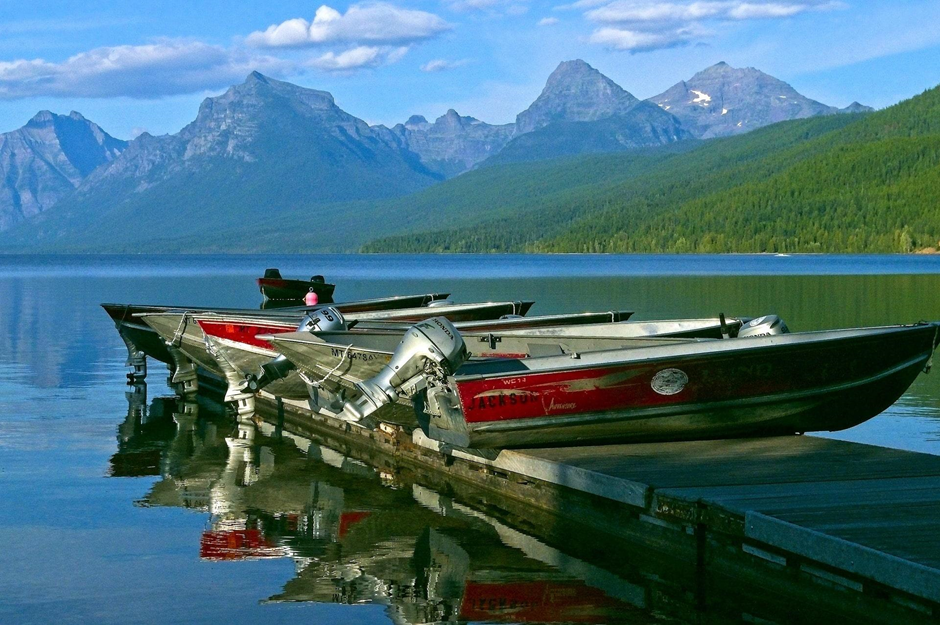 Hebgen Lake is found in the southwest part of the state in the Yellowstone area. The Hebgen Lake is an artificial lake two hours from Bozeman. Hebgen Lake has a history of resorts and vacation destinations, but it was severely damaged by an earthquake in 1959. The Lake returns its charm and is again a famous tourist spot for many outdoor activities like boating, water skiing, swimming, and fishing.
Holland Lake
A stunning alpine water body located in the Flathead National forest. Holland lake is famous for its hiking trails. The 3-mile terrain is one of the best hiking trails in Montana, which ends at Holland falls, giving a fantastic view to our minds.
Holland Lake is a famous tourist place for locals and others looking for adventures and relaxation. You can enjoy all the water activities like kayaking, swimming, fishing, boating, and water skiing.
Seeley Lake
Seeley Lake is located an hour's drive from Missoula in western Montana. A perfectly relaxing and adventurous spot at the same time. Seeley Lake is famous for its crystal clear water, campground beach, campsites, and swimming.
Seeley Lake is a fantastic point for boating, kayaking, and fishing. The other clearwater river lakes for Montana lovers are Salmon, Placid, and Rainy. These chains of clearwater lakes also offer water sports and other activities.
Avalanche Lake
Avalanche Lake is surrounded by vast mountains and is located on the west side of the continental divide. The best way to reach Avalanche Lake is to hike 5 miles through the beautiful trails of cedars at Glacier National Park.
During the summers, the avalanches turn into waterfalls from the highest peaks. The Lake is also well-known due to the abundant wildlife, including mountain goats, bighorn sheep, and grizzly bears.
Mystic Lake
Mystic Lake is one of the most beautiful lakes, with its breathtaking scenery in the Beartooth mountains. Mystic Lake is the most profound and best spot for day hikes.
The hiking trail of 3 miles is challenging, but it's worth it. You will witness the incredible scenery of the Lake. You can also visit the hydroelectric dam located in the Beartooth mountains. The Lake consists of a sandy beach and is also famous for fishing.
McDonald Lake
McDonald Lake is a must-see sight in Glacier National Park. The Lake sits in an Ice Age glacier basin, giving it a Montana lake look. The colored pebbles and the rocks are unique for nature lovers and unusual wonders in the great outdoors. The Lake is a famous tourist point and attracts thousands of tourists annually, especially in the summers. You can also enjoy various activities at Glacier National Park, including hiking, bird-watching, camping, and much more.
Browns Lake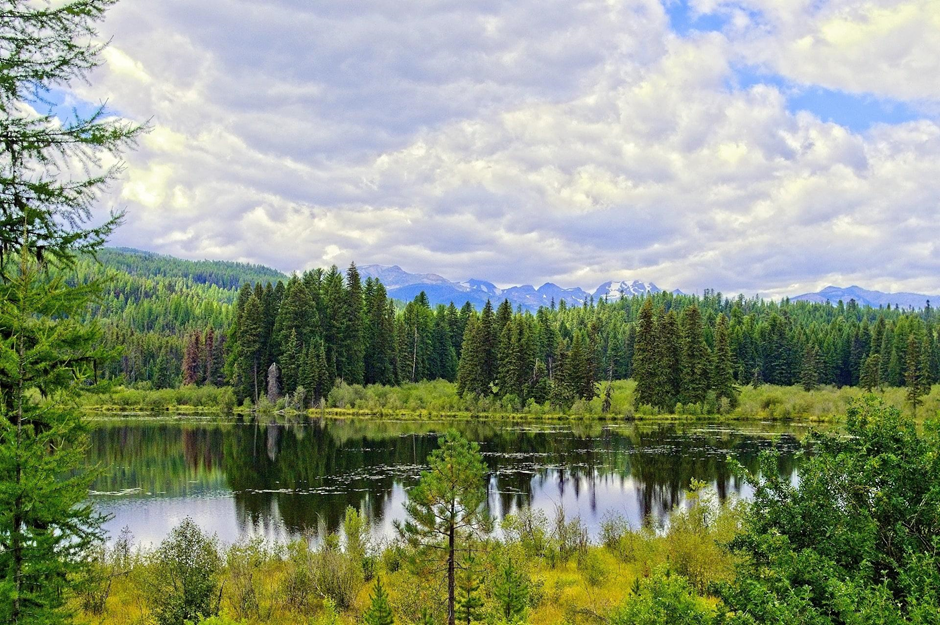 Browns Lake is a 549.9-acre lake located in the knob and kettle topography of the Kleinschmidt flats near the Blackfoot River watershed. A popular fishing lake. Brown's Lake is famous for its large rainbow trout. Browns Lake also facilitates the boat ramp, restrooms, and camping for trailers. Besides the lakes mentioned above in Montana, there are plenty of other picturesque lakes in the state, but these are must-see Lakes for family and friends.
Conclusion
Montana is famous for its mountainous landscapes and unique rugged lands, including the rivers and lakes. The above article discusses one of Montana's best and most worth-seeing lakes. So, if you are planning an adventure or looking for a relaxing spot, add these scenic lakes to your bucket list.