The secret to traveling cheap is to stay strategic. There are many creative options to enjoy affordable flight deals. Discover them here.
Booking flights could take time and are usually expensive. And unless you're incredibly wealthy or have the time to search for airfare for hours on end, it can even seem impossible to find cheap flights.
One piece of advice to find cheap flights is to use Latest Deals. Their website publishes cheap flights from the UK to different European cities, and some flights start at only £30. Make sure to check Latest Deals to find your next bargain and save money when traveling. 
At a time when traveling is attractive, you must get out of your state or country and explore another part of the world. If you're a digital nomad seeking new experiences, getting out of your country may be a necessary luxury. You can start by learning how to research travel destinations to simplify things for you. You can also consider these expert hacks to find cheap flight deals.
8 Experts Hacks to Find Cheap Flights Deals
Many people have used these tips to save a lot of money when buying flight tickets, and you can do the same, especially if you're traveling on a budget.
1. Book in Advance
It may seem obvious, but booking in advance can save you money and time. Booking your flight early allows you to shop for the best deals on flights and hotels and compare prices between different airlines and travel agents. If you wait until the last minute, there may only be one or two options available at a high price point (and these will probably be sold out).
Once something goes on sale, it's gone for good. If this happens to be your dream trip and the flight is booked up before you have time to get online, there will be nothing left but disappointment.
2. Find the Cheapest Day to Book Flights
You'll want to check for days when prices are lower and great deals are offered if you're trying to find cheap flights. For example, Tuesday, Wednesday, and Saturday are the cheapest days to fly because airlines need to fill in the seats as fewer people fly on these days. If you choose Monday or Friday, they're strategic days of the week, potentially increasing the price.
If you're booking a flight during peak travel times like Christmas, Thanksgiving weekend, or spring break season, keep an eye out for promotions and sales, as it'd help you save a lot.
3. Use a Budget Airline for Cheap Flights
If you want to find cheap flights, it's best to use a budget airline. These airlines charge much less than their counterparts but have some restrictions on luggage. The cheapest tickets are often available, but you'd have to pay extra for luggage, food, and drinks. This leads to the next point.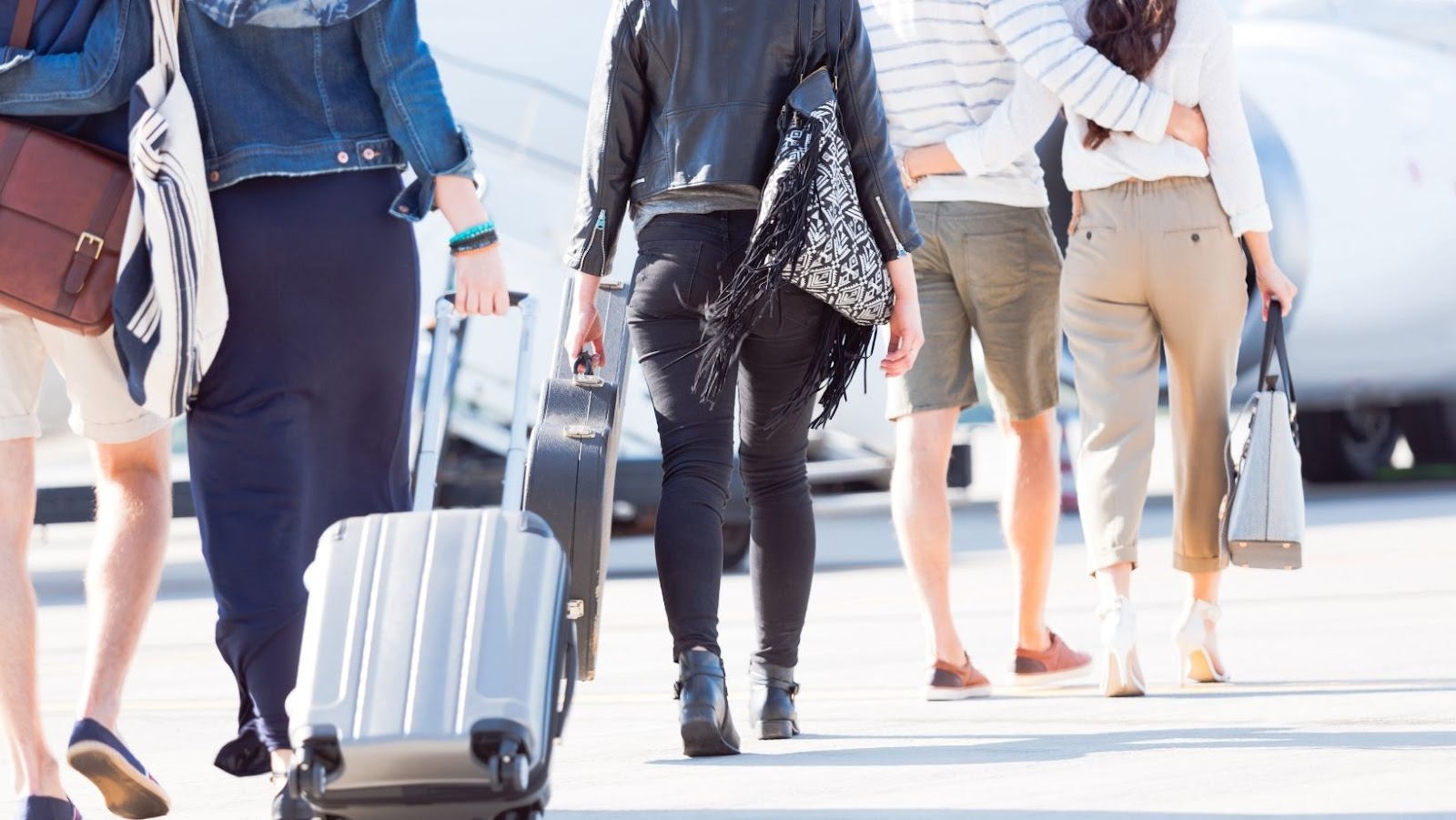 4. Pack Light for Cheap Flights
It is essential to pack light for a few reasons. First, it helps you keep your luggage under the standard 50 pounds that most airlines allow for free. You'll have to pay extra fees if you exceed this weight limit.
Second, if you're traveling with a carry-on bag and a personal item (like a backpack), the packing light must fit both items into the overhead compartment or under the seat. Lastly, some airlines charge passengers traveling with additional bags, so pack only what's necessary.
5. Fly During Off-Peak Hours for Cheap Flights
You can find some of the best deals on flights during off-peak hours, typically early morning, late evening, or overnight. If you're traveling with a family that needs to get up at 6 AM for work or school every day and can't afford an expensive flight during peak times, this is an excellent way to cut costs and save money on a flight, although it may be difficult.
6. Consider Alternative Airports for Cheap Flights
If you're a frequent traveler, consider alternative airports. The savings can be substantial and sometimes unexpected – a flight from San Francisco to London might be cheaper if it departs from Oakland than San Francisco International.
Sometimes, famous airlines are expensive just because they are famous. Similarly, if you are flying into New York City, book your return trip out of Newark Liberty International Airport instead of JFK (both are about an hour away).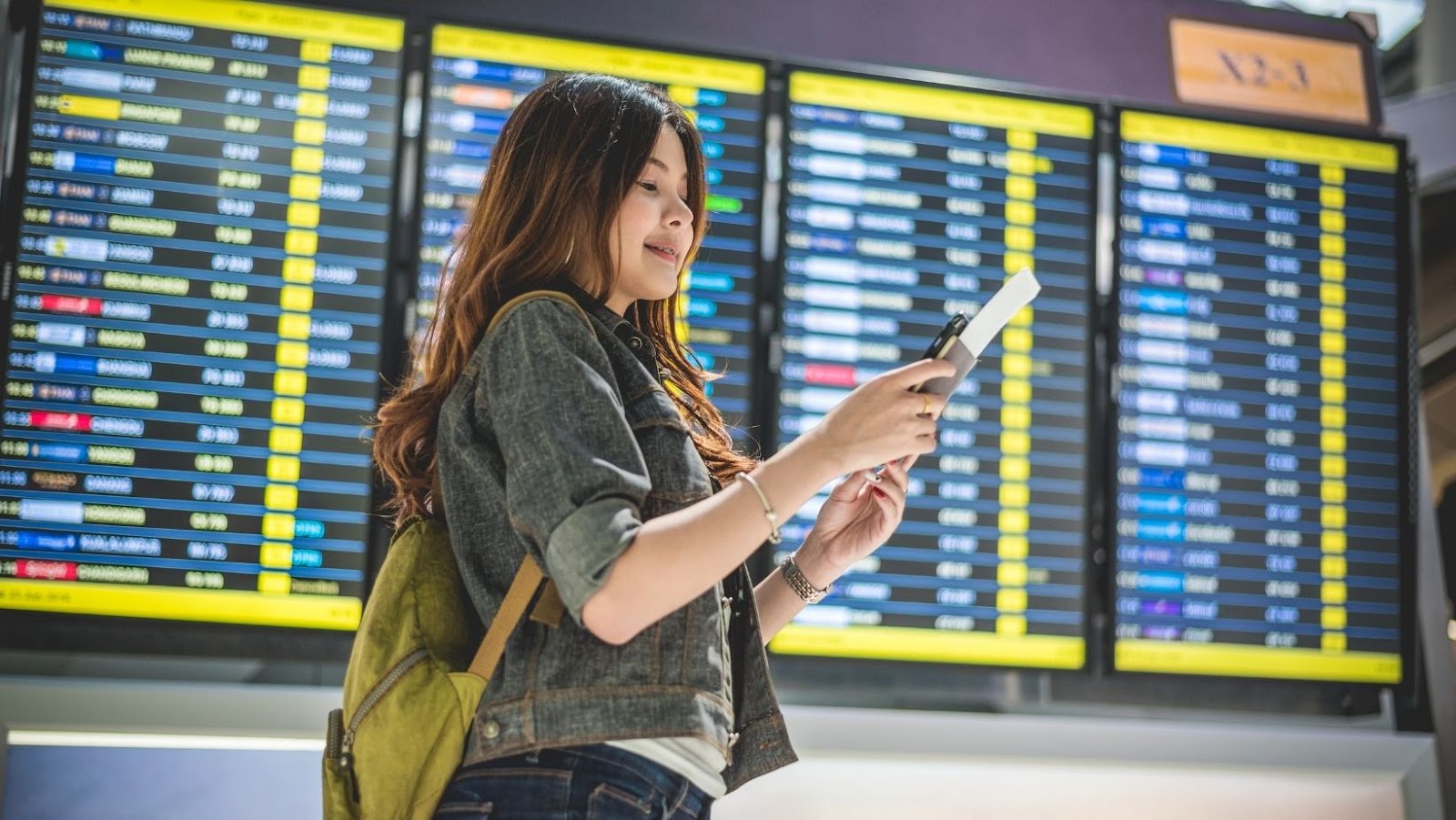 Consider airports closer to your destination or starting point and airports that serve more than just one city. For example, Manchester Airport in the UK serves not only Manchester but also Birmingham and London Stansted, and checking all three may reduce costs.
7. Use Online Travel Agencies
Another option is to use online travel agencies (OTAs). OTAs are middlemen between you and the airlines, hotels, and other service providers. They help you find the best deals by keeping an eye out for them on your behalf, and they sell at a small markup.
Many people don't use OTAs because they're afraid of paying extra fees when they book their flight or hotel through one of these sites. Most travel agencies have a no-fee policy that allows users to access their advertised prices without having to pay extra fees or taxes at checkout time.
However, if there is an additional charge while booking, it may be because your flight is overbooked. At a time like this, airfare prices are incredibly high, as many people book more, and fuel prices are high.
8. Consider Alternative Routes
One of the best ways to save money on flights is to consider alternative routes. Sometimes, a flight through two or more airports can be cheaper than one direct flight. If your destination is somewhere exotic, look for flights between major cities in the area before traveling there yourself.
When considering alternative routes, consider what's essential when buying a plane ticket – price, convenience, comfort level, and speed? Are there any other factors? Do you have time on your hands so sitting in an uncomfortable seat isn't a big deal? The better you understand what qualities matter most during your trip, the easier it'll be for you to find cheap fares that meet those needs.
Conclusion
You can find cheaper flights by booking in advance and being flexible. Also, if you're willing to travel at off-peak times, many airlines offer discounts because they have fewer passengers during those days.
You can also pack light to save money as many airlines charge extra for checked bags and carry-ons. The more items you pack, the more likely it is that at least one of them will be oversize or overweight, and you'd need to pay extra.