If you recently came across an inheritance, are extremely rich or just have plenty of business funds at your disposal and either don't like to mingle with others when traveling or want to invest in owning and creating your very own island resort, here's an idea. There are a couple of islands for sale in Europe. If you want to get away from the crowd and still remain within reasonable distance from civilization, keep reading.
Kornati National Park Island – Croatia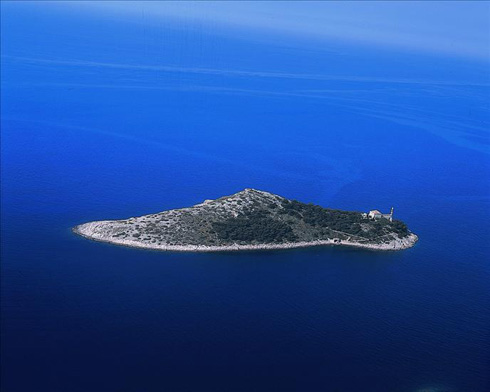 (photo credits: marinea-yachting.com)
The Kornati archipelago in Croatia is located in the northern part of Dalmatia, comprising of 140 islands stretching over 35 km. The name of the archipelago is the plural form of the name of the largest island, Kornat. Because of its exceptional landscape, interesting geomorphology, and rich biocoenoses of the marine ecosystem, greater part of the Kornati maritime zone has been declared a national park in 1980. This property is on sale for EUR €468,000.
Plitvice Island – Croatia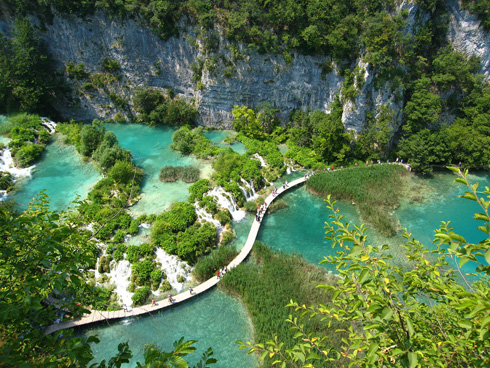 (photo credits: flickr.com/photos/29cm)
Plitvice is a national park in in the Plitvice Lakes municipality, representing one of Croatia's biggest tourist attractions.The Plitvice Lakes national park is heavily forested, mainly with beech, spruce, and fir trees, and features a mixture of Alpine and Mediterranean vegetation. It has a notably wide variety of plant communities, due to its range of microclimates, differing soils and varying levels of altitude.The area is also home to an extremely wide variety of animal and bird species. Rare fauna such as the European brown bear, wolf, eagle, owl, lynx, wild cat, and capercaillie can be found there, along with many more common species. At least 126 species of birds have been recorded there, of which 70 have been recorded as breeding there. The Plitvice Island is on sale for EUR €350,000 but the buyer is not allowed to build anything (not even a house) on the island.
Haapsalu Island – Estonia
(photo credits: offtoeurope.com)
Haapsalu has been well-known for centuries for its warm seawater, curative mud and peaceful atmosphere. Narrow streets with early 20th century wooden houses repeatedly lead to the sea. Because of such large exposure to seawater, Haapsalu has been called the "Venice of the North". The oldest part of Haapsalu is built on a strip of land that was formed of many islets only a few hundred years back. The amazing fish-shaped Haapsalu Island is located in the Baltic Sea, 1,5 km from the coastal line near well-known resort town Haapsalu (1h drive from Tallinn), the most romantic seaside area with its virgin nature, where the old legends and rich historical heritage meet the present. It is on sale for EUR €1,200,00.
The Saimaa Lake Islands – Finland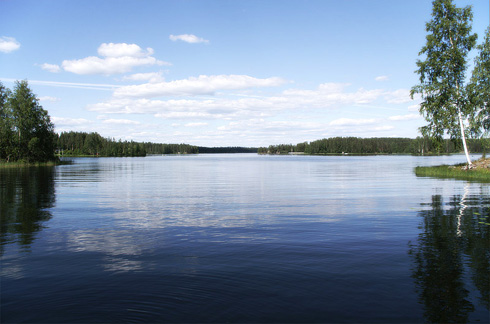 (photo credits: heikkialanen.net)
Saimaa is a lake in southeastern Finland. At approximately 4,400 square kilometres, it is the largest lake in Finland, and the fourth largest in Europe. It was formed by glacial melting at the end of the Ice Age. Lake Saimaa, "the lake of a thousand islands", is connected to the Baltic Sea and therefore a hub for boating of all sorts. In total, the three islands forming the achipelago consist of over 5 acres of land. The present owner visits the island by waterplane or helicopter. The property is for sale for EUR €890,000.
R̦nngrund Island РFinland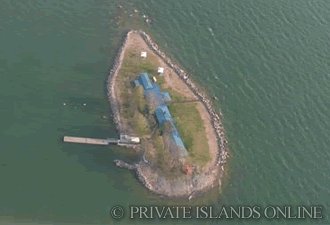 (photo credits: privateislandsonline.com)
Located just 2 miles from Helsinki's centre, less than a mile from the exclusive Espoo Westend coast, and 10 miles from the gorgeous Estonian resort town of Tallinn, the island is ideal for use as a corporate retreat or unique business venture. Surrounding the island is 6.6 private acres of water with a depth able to accommodate even large yachts, and a helipad is a possible addition to the island. Drinkable water, electricity and telephone lines are supplied to the island directly from the mainland. A beautiful, elegant property ready for immediate enjoyment, for EUR €3,700,000.