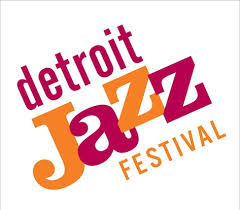 On it's 34th annual edition set for Labor Day Weekend, the Detroit Jazz Festival "Imported from Detroit" has put together an eclectic lineup of jazz greats – headlining acts and 2013 Artist in Residence having been just announced today – who will be performing on four stages throughout Labor Day weekend.
"We strive to make the Detroit Jazz Festival's Labor Day weekend concerts more exceptional every year, and continue to show people from around the world what our great city has to offer," said Gretchen Valade , chair of the Detroit Jazz Festival Foundation board of directors. "Everything we do at the Detroit Jazz Festival is meant to enrich the lives of music lovers everywhere. We want to make it possible for them to see their favorite jazz artists all in one place, and most importantly, offering these performances for free. It's not just about amazing music; it's about making it available for anyone that wants to listen."
The Festival's roster of jazz acts will include 2013 Artist in Residence, Danilo Perez, David Murray Big Band with Macy Gray, Ahmad Jamal, Joshua Redman Quartet, John Scofield Uberjam, Shelia Jordan with strings featuring the Alan Broadbent Trio, McCoy Tyner Trio with special guest Savion Glover, Yellowjackets, The Saxophone Summit featuring Ravi Coltrane, David Liebman and Joe Lovano, Gregory Porter, Robert Glasper Experiment, Charles Lloyd Quartet featuring Bill Frisell, and Eddie Daniels and Roger Kellaway.
[adsense]
The 34th annual Imported from Detroit Festival, the largest free jazz festival in the world, will take place on the Labor Day weekend in Hart Plaza and Campus Martius, downtown Detroit. This musical event gathers jazz lovers from around the world, with over 25% of attendees coming from outside of Michigan. Those attending the weekend events (August 30 through September 2, 2013) will see world-renowned artists on four stages — JP Morgan Chase Main Stage, Carhartt Amphitheatre Stage, Mack Avenue Records Waterfront Stage and Absopure Pyramid Stahege.
"This year's lineup was again carefully selected. We want to represent real jazz in all its forms. This year, we're focusing on all dimensions and the different generations of jazz music. The creative artists we're bringing together are pushing boundaries to create new, unique approaches that explore the true nature of jazz music," said Chris Collins , artistic director of the Detroit Jazz Festival. "Making an impact in the jazz world, but also creating meaningful experiences for the audience, is what the Detroit Jazz Festival is all about."