Las Vegas is still one of the top city destinations in the USA, and thus a perpetual runway for tourists coming and going from this city that literally never sleeps. With popular shows to promote it, such as CSI, Las Vegas is still facing tough competition worldwide and locally in the battle for the largest number of travelers and the biggest travel spending. Therefore, two new attractions have just been announced to lure more tourists to the heart of Nevada.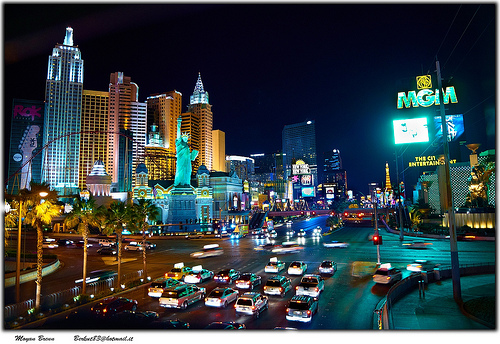 Photo source
The first tourist attraction to adorn Las Vegas has a clear purpose – outshine British capital city London. Vegas will be home to a massive Ferris wheel, which boldly aims to top the London Eye, one of the UK city's most popular tourist attractions.
The mastermind behind this new addition to Las Vegas top attractions is Caesars Entertainment, who plan to start work on the foundation next month. The Ferris wheel will be 550 feet tall and will be located behind the company's Imperial Palace and Flamingo hotels. While they are in a hurry to start digging, Las Vegas' Ferris Wheel won't be ready till the end on 2013.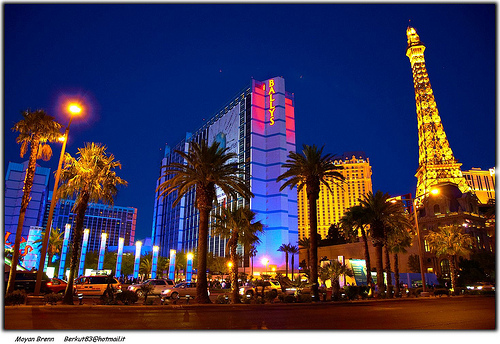 Photo source
The next new thing to hit the Las Vegas entertainment theme is fueled by wild costumes, heavy make up and loud rock music – a KISS themed coffeehouse. The heavy metal band KISS thought they should show their love for Vegas and coffee by lending their name to a coffeehouse from East Cost tourist hot spot Myrtle Beach. Apparently, the owner is so happy with how things are going over there, that he announced his plans of bringing the KISS coffeehouse to Las Vegas in the near future. If that was not enough, he plans to also throw in an indoor KISS-themed miniature golf course – Rock'n Mini Golf.
[adsense]
This is a great period to be investing in Las Vegas and tourism in general. While worldwide business tourism and leisure travel are both slowly recovering, Las Vegas itself has enjoyed 16 consecutive months of visitor number increases, according to the Las Vegas Convention and Visitors Authority. The result is mainly due to growing gaming revenues, as hotel occupancy is still low.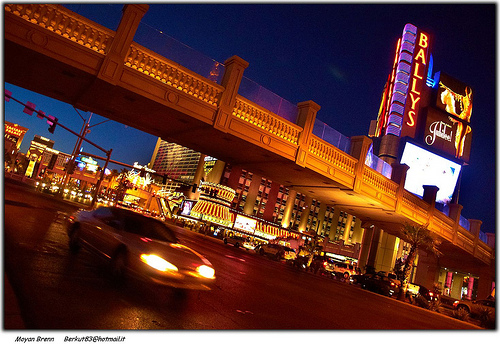 Photo source