Haven't we all watched the popular reality show "Dancing With The Stars" and thought "I can do that, no problem!" Of course what it doesn't show is that the celebrities have months of dance training before the show hits our screens. One dance that always seems to get the crowd going is the Tango and this year is the 14th Paris-Suburbs Tango Festival, which started on the 12th October and runs until the 30th November.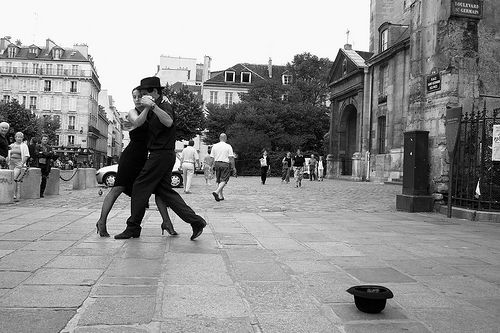 Photo source
The dance's first steps were taken in Argentina and Uruguay, but it was after the dance was brought to France in 1906 that it became popular worldwide, and with the suburbs of Paris being places of culture and the arts it only seems right that the festival is held here!
The festival has more than just a few dance concerts for you to enjoy. You can take part in a Tango Workshop, learning a few of those seductive steps; watch a film about the history of the Tango; and even attend reading and discussions. You will even find that on the Saturdays a few of the local cafes will have South American menus for you to truly get into the spirit of everything Tango!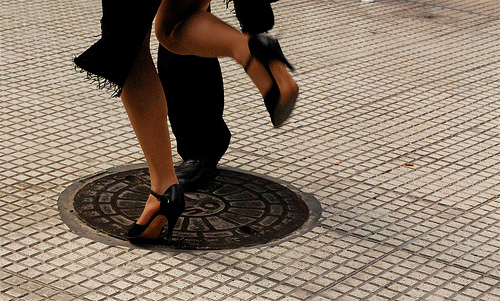 Photo source
Travelling to Paris at this time of year also has its advantages if you're not one for tourists. With the weather being only slightly warmer than here in the UK you will find that most holiday makers are heading for Spain, especially with the school half-term upon us; so there you go, another great reason to head for the City of Lights!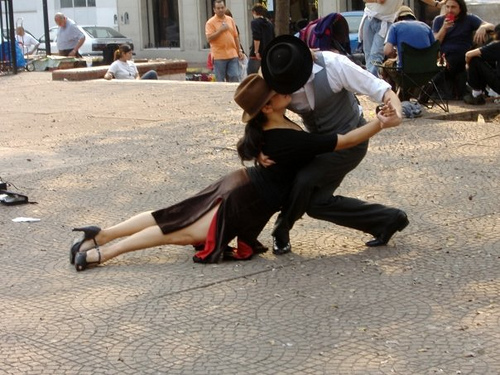 Photo source
So how about it, pick up a Paris car hire from Charles De Gaulle Airport, head for your traditional boutique hotel, start the festival with two left feet and leave a Tango expert; that should shock all your work colleges at the Christmas party!
About the author, Melanie Taylor
This may sound predictable but I love to travel, exploring different cultures and learning all types of great things. My goals change all the time; the most recent being to learn a traditional recipe from each place that I have visited. I was lucky enough to live in Sydney, Australia for 5 years, across from a heavenly beach, "why did you leave", I hear you all cry; well in the wise words of Dorothy, "there's no place like home". I have been working for the car hire specialist Auto Europe for 7 years now and I love my job!