You'd be forgiven for thinking that Corsica is a fictional location, fabricated by PR agencies to disguise the locations of their celebrity client excursions. This appears to be the only time that Corsica appears in any of our national publications. This is crying shame as Corsica is in fact one of Europe's hidden holiday gems. Don't worry; the island isn't exclusive to just showbiz A-listers and you too may just find that Corsica is the holiday location you've been dreaming about!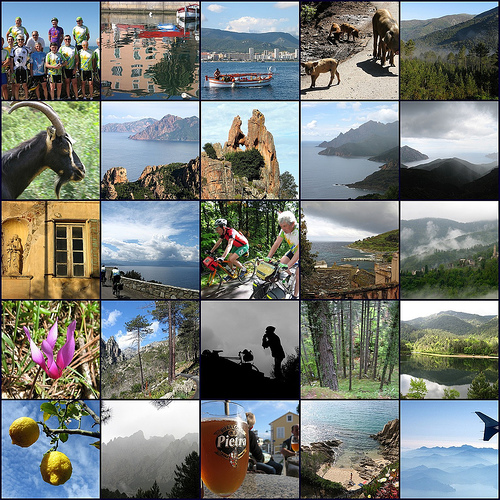 Photo source
The Facts
Corsica, after hundreds of years of foreign subjugation, eventually became French territory in 1768. It is located to the West of Italy and the South East of France and has a population of around 302,000 which is divided by its two regions Corse-du-Sud and Haute-Corse. It is the fourth biggest island in the Mediterranean Sea covering an area of approximately 3,350 square miles. French is the official language of Corsica, though this varies in the smaller villages where some people speak Italian.  Okay, geography lesson over, time to inform you of all the juicy details as to why Corsica holidays are the best in the world!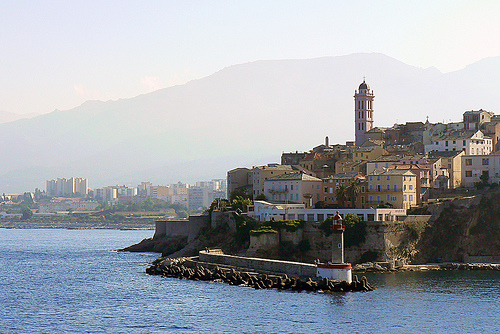 Photo source
The Holiday
In terms of the weather, spring is an ideal time to visit Corsica as flowers begin to bloom and the island becomes a photographer's haven, with a mass of vivid, rich colours. If you're a heat-seeker, July and August are the hottest months, with temperatures averaging 27.6 degrees. Be warned, it does get very hot and if you're thinking about jumping in the sea to cool off, you'll be met with temperatures between a no-so-cool twenty and twenty four degrees!
Corsica boasts over 1000 kms of coastline, giving life to around 800 beaches, meaning you're never far from the water and never far from something fun to do. Popular tourist activities include swimming, snorkelling, sailing and pretty much every other watersport you can think of or invent. If you're a hiker, you'll be on cloud nine (almost literally), as Corsica is one of the most mountainous areas in Europe with over 50 peaks topping the 2,000 metre mark. In fact, Corsica is often referred to as "the mountains in the sea". There are also a maze of spiralling ancient pathways linking most villages and valleys throughout Corsica, so make sure you pack some comfy shoes!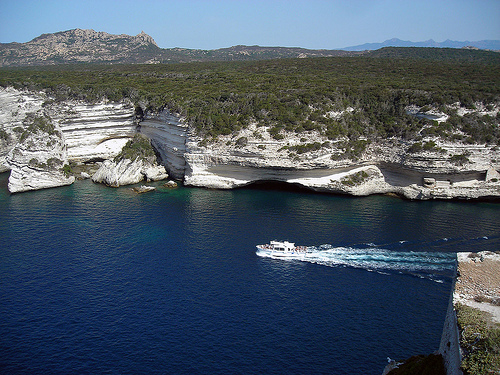 Photo source
You'll find most accommodation matches that of other Mediterranean countries, and if you've ever stayed in boutique hotels in Greece, or seaside hotels in Turkey you can expect similar comfort and luxuries. There are quite a few luxury villas and secluded cottages situated throughout the mountains, which may be more suitable for couples looking for a romantic getaway. Regardless of your budget, Corsica has a home away from home for everybody.
The Attractions
Finally, if you make the wise choice and book a holiday to Corsica, here are three places you should visit:
[adsense]
Calvi
Calvi is one of the main towns in Corsica and widely reported as the birthplace of Christopher Columbus. It is a small port town notorious for its historic citadel. It was also here that Nelson lost and eye during the siege of Calvi!
Parc Naturel Regional de Corse
The island's natural park opened in 1972 and now looks after thousands of rare animals and flora. The park actually covers somewhere near 40% of the island, so it's unlikely you'll miss it. A great opportunity for family fun.
La Balagna
La Balagna is a range of hills and valleys with a unique positioning as the sea is to its north and the mountainside is to its south. This unique environment means that the valleys thrive in producing olives, citrus trees and many other fruits. If you like your cheese (who doesn't?!) than you may be interested to know that it's here that Roquefort cheese is made, via the herds of milking sheep blissfully grazing across the valleys.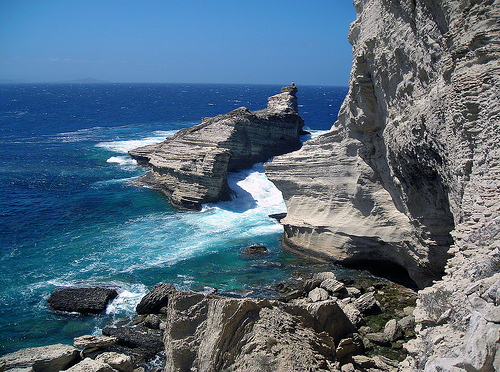 Photo source
About the author
Scott's enthusiasm for travelling is outweighed only by his eagerness to write about it. Quite simply, if Scott did not travel, he would spend most days energetically piecing together words without conviction nor purpose from his ever journeying mind.