California is well known for its car culture. Without a car, you can't survive here, especially in a big city like Los Angeles. This is partially due to the fact that when city planners built Los Angeles, they assumed that everyone living there would have access to a car. If you'd like to learn more about cars and car culture in California, make sure to check out these great car museums located in or near Los Angeles.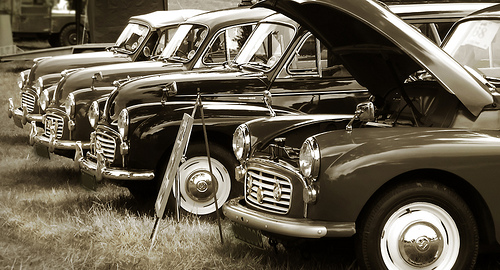 Photo source
Petersen Automotive Museum
The Petersen Automotive Museum is located in the heart of Los Angeles on Museum Row. Not only is this the number one car museum in Los Angeles, it's one of the largest car museums in the world. The Petersen Museum specializes in the exploration and presentation of the automobile as well as its impact on American life and culture. It was founded in 1944 by Robert E. Petersen. Originally, the museum was housed in the Natural History Museum of Los Angeles County. Today it is housed in a 300,000 square foot historic 1960s department store in the Miracle Mile neighborhood. There are two floors filled with vehicles the likes of classic cars, trucks, motorcycles, race cars, movie cars and new automotive technological developments. On the third floor you'll find a 6,500 square foot interactive discovery center designed to teach children about how cars work.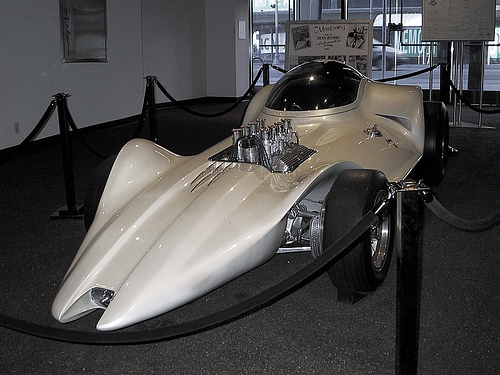 Photo source
Natural History Museum of Los Angeles
Located twenty minutes south of Los Angeles in Gardena is the Natural History Museum of Los Angeles County's car collection. The Natural History Museum has been collecting cars since 1929 in an attempt to document California's car culture. With 75 cars and motorcycles, this collection is the largest to be found in a public institution on the West Coast. Previously, these vehicles could be seen at the Petersen Automotive Museum, but the Natural History Museum decided to make a special exhibit for these vehicles. These vehicles, which date from 1900 all the way to 1984, can be seen once a month on the first Friday of the month. You have to reserve a tour in order to get into the facility. Make sure to schedule your tour ahead of time — there are only twenty slots available per tour unless you put together a special group tour.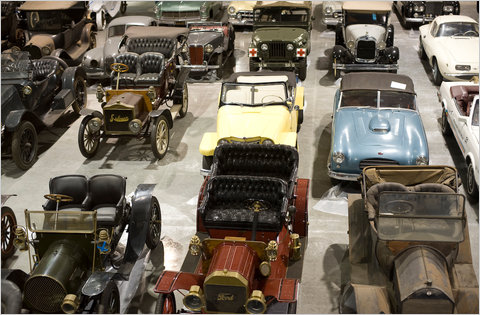 Photo source
Nethercutt Museum & Collection
Thirty minutes north of Los Angeles in the city of Sylmar you'll find the Nethercutt Museum & Collection. The Nethercutt Museum has over 130 antique, vintage, classic and special interest automobiles on display. Some of the cars here date back to the 1890s. The Nethercutt Collection contains an outstanding collection of restored antique, classic automobiles that are displayed in opulent rooms reminiscent of the 1920s and 1930s. You'll also find a rather unique collection of automobile mascots here as well. Although the museum is accessible on a daily basis, you can only see the collection by reserving a spot on a guided tour.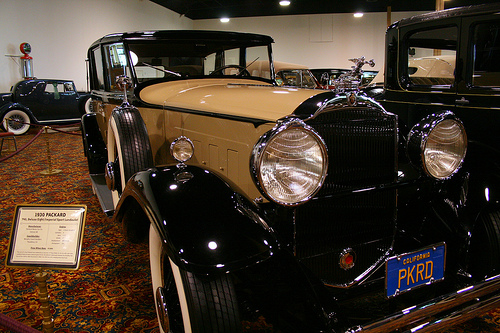 Photo source
About the author
Ryan Embly is from a website that provides cheap car rentals in Los Angeles and other major cities around the world.