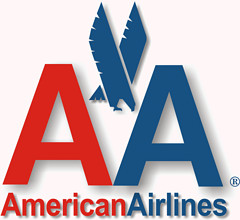 There is so much press releases, advertising and traditional promoting methods can do. American Airlines decided to up their game with a flash mob organized in down town Los Angeles to promote their new flights from the Los Angeles International Airport (LAX). The video of the event was posted on YouTube yesterday, three days after the official announcement that new flights have been introduced from LAX, operated by both American Airlines and their partners.
The new flight schedule of American Airlines and partners American Eagle includes new flights covering 10 international destinations as well as local routes. The spotlight of the international schedule is on the new non stop daily flights to Shanghai, the largest U.S.-China air travel market, AA being the only company to offer such flight services. The recently introduced domestic flights will depart daily from LAX to nine new destinations and will be operated by AA partner American Eagle.
The flash mob featured an uplifting choreography to a song inspiring joy and energy for the day ahead. It was as much meant for the people near the dancers as for those working in nearby office buildings. The group of dancers used carry on trolleys as a reminder of travel and flight and ended the performance by putting together the AA logo.
[adsense]
The video was posted on Youtube and at this time has about 2000 views. It still has a long way to go to become viral as the Air New Zealand safety video featuring Richard Simmons that already has over 2 million views, but the flash mob certainly has potential.
What do you think? Is such a video more effective in reaching you, sending the right message and helping you make a purchasing decision when flying from LAX?