If you always have imagined a honeymoon escape to an exotic tropical paradise where romance rules and love thrives, you will feel you are living a dream when you honeymoon in the Canary Islands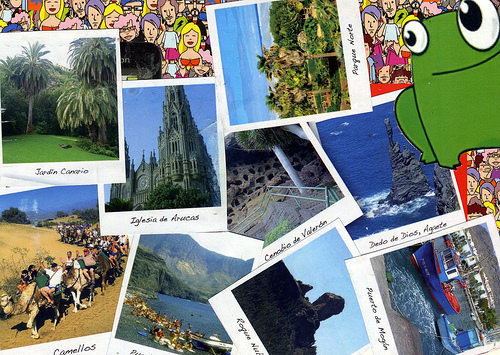 Photo source
Once a well-kept secret among Spanish holiday-makers who had no desire to divulge the beauty and wonder of the Canary Islands' pristine beaches, warm azure waters, and eternal springtime climate, Las Canarias slowly but surely have become one of the world's leading getaway destinations. Especially blissful honeymooners have leaked the secret of the islands' breathtaking beauty, their quaint old world charm, their spectacular nightlife, and their amazingly secluded, nicely outfitted lodgings. The Canary Islands know no off-season, because, as tripadvisor.com explains,
"When it comes to sunshine, the Canary Islands are caught in a kind of weather warp, with an eternal spring-summer climate." Once honeymooners' destination of choice, Hawaii has become over-crowded and outrageously expensive. The Mexican Riviera similarly has been over-run by look-alike-everywhere high-rise resorts, and it periodically has been subject to State Department travel advisories. The Canary Islands, on the other hand, awaken every day under a "sheer bliss" advisory."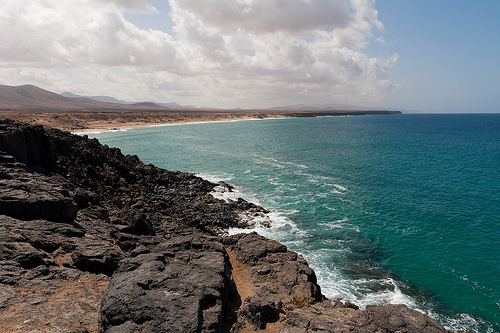 Photo source
Secluded, romantic, comfortable Canary Island lodgings
Experienced Canary Island travelers steer newcomers to Playa Blanca, one of the less-traveled island resorts where traditional culture has remained untouched by post-modern influences. Islands experts especially recommend Las Brisas Resort, where couples stay in private, bougainvillea-draped villas nicely equipped with all the proper amenities. They rave about Las Brisas' sprawling warm-water swimming pool staffed by "the world's most charming lifeguards," and they lavish praise on the entire staff who welcome guests and treat them not only to world class service but also to the Islands' unmistakable and unrivaled hospitality. In glowing online reviews, many visitors write, Thank you, Las Brisas, for the wonderful holiday. We cannot wait to return."
Culture, cuisine, and clubbing en Las Canarias
Tenerife-Uncovered.com unashamedly boasts,
"For those jittery-footed insomniacs who like nothing better than to bump and grind at unreasonably late/early (either adjective would be applicable here, but perhaps 'outrageous' would be even more appropriate…) hours, Tenerife is a rollicking resort that boasts nightlife definitely worth losing sleep over."
The people are warm and friendly, and the food is exceptionally good, but the nightlife is officially "off the hook." In Tenerife, untamed party animals find every kind of music and entertainment known to humankind, and the wildest among the wild things claim the party rocks on almost non-stop 24/7. One slightly bleary-eyed honeymoon couple explained, "Before we settled down to our quiet, humdrum lives in the suburbs, we wanted one unforgettable fandango. Tenerife delivered."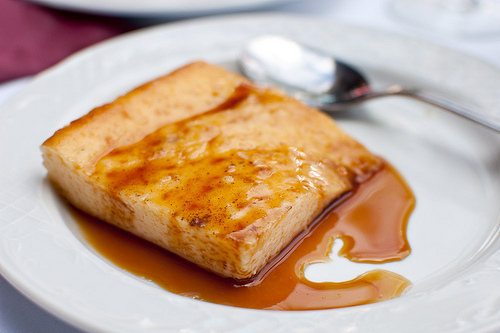 Photo source
Uncomplicated travel to the Canary Islands
Until recently, American tourists had to travel to the Canary Islands via London or Madrid–not bad ways to go, but inconvenient and a little expensive. Now, though, several airlines offer flights direct from Los Angeles to Tenerife. For budget-conscious newlyweds, prices for most round-trip Canary Islands flights are lower than fares to Hawaii, the South Pacific, or Mexico. Canary Islands officials caution American tourists to make sure their immunizations are up-to-date, and they say los Americanos should carry their passports with them at all times; but they assure travel into, out of, and all around the Islands is as simple as it can be. "Easier than getting from Chicago to Miami," one seasoned traveler suggested.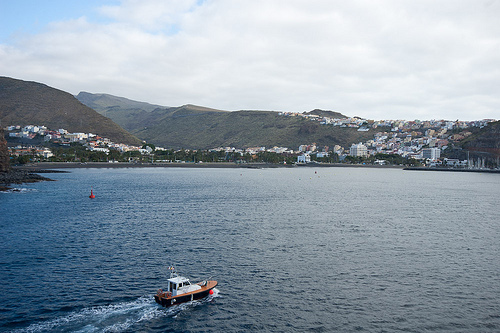 Photo source
Sun-drenched in eternal spring, surrounded by unspoiled white-sand beaches and the clearest blue waters anywhere on the planet, the Canary Islands provide the exotic tropical honeymoon escape of your dreams. The islands are the perfect place to celebrate romance and love, the ideal setting for begging your great life adventure as husband and wife. In fact, scores of honeymooners love the Canaries so much they return for second and third honeymoons, saying, "It always feels like a homecoming."
About the author
Francesca Santelli is a travel advisor who suggests cheap holidays abroad for great choices like fuerteventura holidays in the Canary Islands.