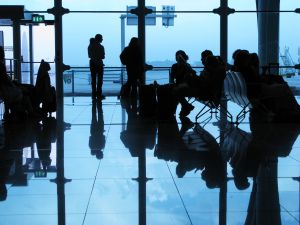 More than half of the US commercial flights are flown by regional airlines that partner with larger carriers like United, American, Delta. As major airlines have begun to rely more on smaller carriers, business travellers become worried by matters of safety and security according to LA Times.
Last week's hearing by the National Transportation Safety Board has this issue marked as a main concern. Other items on the list were practices and arrangements between the major airlines and the regional carriers.
Roger Cohen, president of the Regional Airline Association, defended the smaller carriers during the hearing. He stated that the smaller companies adhere to the same safety and security standards as their larger colleagues.
"As passengers expect, regional airlines fly under the same gold standards as the majors. There is one level of safety," Cohen explained to the safety board."
However, business reality seems to disregard Cohen's reassurances. Surveys conducted by business travel groups reveal that 66% of travel managers fear regional carriers and 80% of business travelers avoid turboprop planes. According to the same survey, 63% of travel managers choose the higher costs of major airlines because of presumed higher safety standards.
The crash of Continental Connection Flight 3407 that happened in Clarence last year was brought as an example against regional carriers, as it was operated by Colgan, a small carrier company. 50 casualties are the result of the crash.
"With regionals a training ground and revolving door for inexperienced pilots, many industry experts, including me, have expressed concern over the level of training and experience for regional carriers, which was clearly brought home during the tapes of the….crash in Buffalo last year, a survey respondent stated, making it obvious that the Clarence crash had influenced his judgment."