Last year I went to Bali because I had been fascinated by the photos I had seen of this island. I was impressed by its natural beauty, its great food and wildlife.
This is the land of contrasts: natural richness of landscape, impressive 5 star hotels and sheer poverty of the inhabitants living in huts.
Don't be tricked by the tourist shopping centers, they are expensive and do not express the real local flavor. I chose the smaller local towns instead which have very good and cheap food.
Also stay away from hotel restaurants, they charge way too much for food that is not as good as that served by local restaurants.
My favorite place is on the Jimbaran beach where you enjoy your fresh seafood dinner right on the beach next to the ocean. You watch the sunset while trying out the local cuisine and looking at the amazing high and low ocean tides.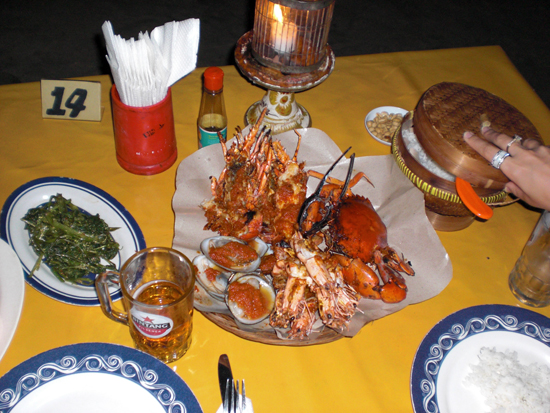 A must do in Bali is the elephant safari. You can watch elephant shows and ride the elephants with a local guide. Beware of the fact that the elephants don't go to toilets, as nature is right there 🙂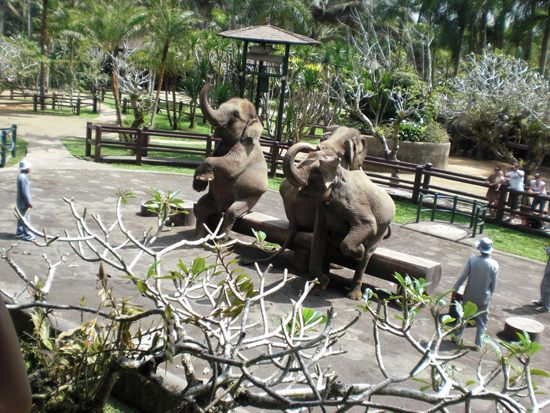 Another great experience is going to Kuta, home of many pubs, restaurants and shopping malls. The food is good but before entering the restaurants, you have to prove that you don't carry guns or bombs. So it's a bit scary but you get used to it after a nice cocktail 🙂