"Travelling, it leaves you speechless and turns you into a storyteller." – anonymous. How true is this fact, isn't it? Even if you are not capable to visualize and narrate things, travelling definitely makes you an experienced avid storyteller. Travelling always involves exploring new places and coming back with loads of memories. Yes, we are in a jolly mood today to help you with some of your travel goals. So, if you are planning a trip to Chandigarh and Amritsar anytime soon, then you must visit these places to have the best of your time.
ROCK GARDEN
Yes, obviously, you cannot miss visiting the iconic and one of the famous Chandigarh tourist spots. It is a beautiful garden which everyone must visit. You can have a good time in this sculpture garden and no doubt you will have a lot of props to pose with, for the perfect vintage style pictures. There are beautiful man-made waterfalls, ceramic pots, sculptures and various beauties to enjoy the time with. You won't feel alone at this place with the rock carvings.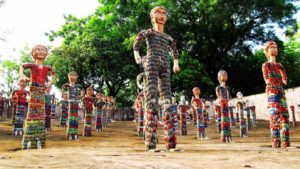 SUKHNA LAKE
Someone who loves the serenity and peaceful vibes then Sukhna lake is one of those awesome Chandigarh tourist spots which you must visit. It is a secluded and a soothing lake which is a reservoir at the foothills of the Shivalik range. The scenic view of the sunset and the sunrise along with the ducklings walking sometimes makes a great sight and one of the must-visit Chandigarh tourist spots.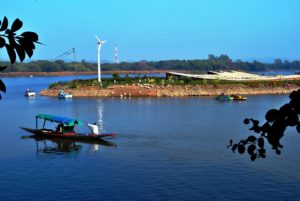 THE GOLDEN TEMPLE
The Golden Temple is one of the famous Amritsar tourist spots because of various reasons. Apart from the religious beliefs that attract the devotees to the place, this place has the most magnificent view and it radiates positive vibes. You cannot miss the allurement of this place when you are in a trip to Amritsar. No matter how many times you have been there, you will still be inclined to this place.

JALLIAN WALA BAGH
Historic places are the best to visit because you have a lot to explore in such places. This place being the topmost Amritsar tourist spots, has a story attached to every corner which your history books have probably not taught you. From clicking pictures in front of the historic caves and walls to curiously understanding the Independence story, this place is worth to every bit.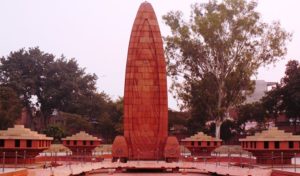 SUKHNA WILDLIFE SANCTUARY
This place is one of the famous Chandigarh tourist spots and it calls out all the nature and the animal lovers. Anyone who loves to see the animals in their natural habitats and enjoy the scenic views must visit this place if you are on a trip to Chandigarh. Also, you can complete all your fantasies of clicking animals with DSLR and excel your photography skills.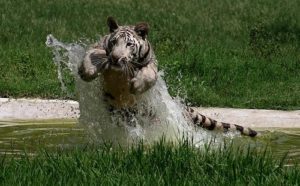 GOBINDGARH FORT
Forts are believed to be the heritage sights in our country. This fort of Amritsar is ideal to spend some time with your gang and also explore the museum. You can come across various historical significance of India from various ages and the visit to this place would be genuinely worthy.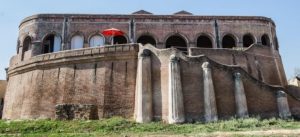 ROOPKUND TREK
Are you a Trekker? Do you love to explore the mystery places? You should then obviously visit this trekking area while in your trip to Chandigarh. You can enjoy treks and camping tents and shelter in the area. You can also explore the rustic villages, sacred pond, alpine meadows and the mystery lake. This place is a tad offbeat yet it would give you lots of memories for the future.
These were some of the best Amritsar and Chandigarh tourist spots. If you are on a trip to Chandigarh and Amritsar, we advise you to visit these famous Chandigarh and Amritsar tourist spots to return back with loads of memories, fun, and historical information as well.