With their emerald waters and pristine beaches, it isn't any wonder why the panhandle of Florida and the Gulf Shoes of Alabama are top destinations for beachgoers. Travelers love the Gulf of Mexico's warm waves that lap against Panama City Beach and the glistening white sand. These beaches are popular because travelers can find any number of entertainment venues just a few steps away, and they can grab food at any of the eateries lining the beach.
With all of their beauty and amenities, the beaches along Florida's panhandle can be pricy, but there are a few ways to make your weekend beach getaway budget friendly.
Take Your Own Chairs and Umbrellas
Convenience is king on the beaches in Florida's panhandle, but travelers often pay more than they bargain for when they take advantage of it. To stay within your travel budget, take your own chairs and umbrellas rather than renting them.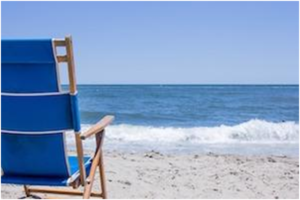 When you take your own chairs and umbrellas, you can arrive early and stake your claim. The beaches in Florida's panhandle fill up very quickly. If you have to wait for a rental company to open and put out chairs and umbrellas for you, you could lose the spot you wanted.
You also could pay to rent these items and have someone place their belongings in front of you and obstruct your view, which makes renting chairs and umbrellas a waste of money. Best of all, you can reuse your chairs and umbrella as you hop from one beach to the next – they will pay for themselves before you're done with your weekend getaway, and you can reuse them every year. Not sure which beach chairs to purchase? BeachGiraffe's chair reviews and buyer's guide will help.
Save on Vacation Rentals and Reservations
Waiting until the last minute sometimes can result in saving money because hotels and vacation properties lower prices when they have not filled a weekend slot. However, travelers often save more money by booking early. It's also wise to compare properties and book a rental with the exact space you need.
Getting a rental that accommodates your group without extra space can save lots of money, as can renting a place that does not have all the extras, such as an on-site pool or hot tub. You'll be spending your time at the beach, anyway, so you don't need these extras.
It's also smart to make dinner reservations early when you visit places like Panama City Beach. Many eateries, including Boar's Head Restaurant and Tavern, have early bird specials that will help you save. You also should look into bars and restaurants' happy hour specials to help you stay in line with your budget.
Take Advantage of Free or Budget-Friendly Entertainment
Free entertainment is one of the best ways to have a fun, budget-friendly vacation. In Panama City Beach, check out Frank Brown Park. The park features 1.5 miles of greenways and trails, playgrounds, a saltwater fishing pier, and a freshwater youth fishing lake that are open to the public year-round and are free from sunrise to sunset.
The park also hosts sporting events such as baseball and soccer with free admission. Free Summer Concert Series events are held every Thursday night at the outdoor amphitheater at Aaron Bessant Park as well.
You also can find budget-friendly day passes at some amusement parks and miniature golf courses in Panama City Beach. Choose from airboats, an aqua park, beachfront adventures, and more. Families can enjoy spending time at St. Andrews State Park for $8 per carload, too.
Enjoying yourself on some of Florida and Alabama's Gulf Shore beaches does not have to cost an arm and a leg. Stay within your budget by taking your own chairs and umbrellas, comparing properties to find budget-friendly vacation rentals and restaurants with early bird and happy hour specials, and taking advantage of free or inexpensive entertainment.