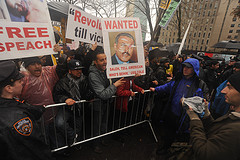 With Egypt still timid in tourism activities, Libya in clear turmoil, Tunisia, the scene of protests and China deciding to close Tibet to foreign tourists throughout this month and probably for part of April, another destination temporarily falls off the travel destinations map – Yemen. The reason is another social turmoil caused by protests against President Ali Abdullah Saleh which are gaining momentum, forcing the United States to advise citizens against traveling in Yemen.
The US warning claimed the safety of American citizens in Yemen is highly risky and advised all those currently staying there to consider leaving the country as soon as possible. Thousands of people are currently protesting in all Yemen major cities. The conflict turned violent on Sunday in a town called Ibb, when those loyal to the government attacked the protesters with stones and sticks.
The conflict also caused the death of six security men in remote provinces of the country, with fingers pointing towards terrorist group al Qaeda.
The USA is not the only country warning its citizens against traveling to Yemen. Britain has also issued a similar statement and recommended to all British citizens to leave the country unless their presence there is paramount.
The protest in Yemen, inspired by the similar events in Egypt, Tunisia and Libya, is struggling to end the 30 year rule of president Saleh. The country located in the southwestern region of the Arabic Peninsula was already unstable politically, as the government puts great amounts of effort into maintaining a truth with the Shi'ite rebels.