This is a guest post, courtesy of Marc Yonker, a Managing Partner at Winters &Yonker, P.A.
If you are traveling out of state in your car, you might be wondering how your car insurance coverage works. Does the coverage you purchased in your home state work in other states? Do you need to purchase a new type of temporary insurance? What happens if you are in an accident while driving out of state? The good news is that car insurance in America generally operates uniformly in these circumstances. Here's a quick guide to help you understand how car insurance works while driving out of state.
Does My Car Insurance Coverage Work Out-of-State?
First, to answer the most basic question: in general, as long as you have a valid car insurance policy in your home state, you will have coverage while traveling in any other state in America—including Puerto Rico. In fact, many car insurance policies will also extend your coverage if you drive into Canada as well, though you should double check with your agent to make sure of that ahead of time. Also, get AAA discounts to help with unpredictable costs when traveling such as lodging, roadside assistance and much more.
However, there are some exceptions to when your car insurance coverage does not work out of state:
If you travel to any other country aside from the U.S. or Canada
If you are temporarily moving out of state such as attending an out of state university
If you are moving permanently you will need to change your policy to the new state within a set amount of time
So if you are going on a road trip or visiting family in another state for a short while, your current home state coverage will be fine. However, if you are traveling to a different country you will need to get a temporary policy for that time period through your insurance company or through a car rental agency. If you are moving permanently or temporarily for a long enough period of time, you will need to get a new policy that meets the minimum insurance requirements of the new state.
How Does My Insurance Work When I'm Out-of-State?
While you are traveling out of state in your car and are in an accident, you should still follow the exact same procedures to help ease the claims process down the line:
Notify the police
Take photos of the damages for documentation
Get the insurance information from the other driver(s) involved
Call your insurance agent
You will still face financial and legal responsibilities even with your out of state coverage. More specifically, your responsibilities will be held to the insurance standards of the state in which you had the accident and NOT your home state. For example, if your state has no-fault accident insurance but your accident happens in an at-fault state, then the laws of that state's at-fault insurance apply. Additionally, it is essential to file a police report. This report has many different names depending on the state where the accident happens. For example, in Florida, it is called the FLHSMV crash report.
How Does Out of State Insurance Limit Adjusting Work?
If you are in an accident in another state that has different minimum coverage requirements, you will be happy to know that nearly all car insurance companies in America offer something called a Broadening Clause. This means that in cases where you have an accident in a state with higher minimum limits or additional mandatory coverage that your state does not have, your insurance policy will be adjusted by your insurance company.
For example, let's say the state where you live and have your car insurance coverage has a minimum property damage liability coverage of $10,000, but you are driving out of state that has $25,000 as its minimum coverage. If you are in an accident in the state with the higher minimum coverage, your insurance policy's Broadening Clause will change your coverage to match the higher minimum at no additional cost to you. However, if the scenario is reversed and you are in an accident in a state with a lower minimum, your policy does NOT adjust to only make the minimum payment but pays out according to your policy's minimum.
In addition, if you are in an accident in a state that mandates certain types of coverage—like Personal Injury Protection (PIP) coverage—your insurance policy will most likely give you that coverage temporarily while you are traveling in that other state. This gives great peace of mind to American drivers as they travel out of state for vacations, road trips, or to visit friends and family. If you want to be crystal clear on how your car insurance coverage does and does not work while out of state, it is always a good idea to call your insurance agent ahead of time.
About the Author: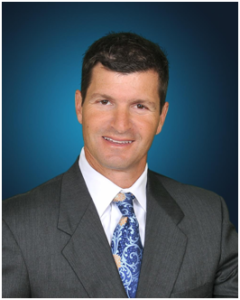 Marc Yonker is a personal injury attorney in Tampa, Florida. He has a great passion for serving the public and providing justice for those in need through his position at the Winters and Yonker law firm. He believes that teamwork is a key element for great success. This is one of the beliefs that helped form the law firm, with his partner Bill Winters. When someone is wrongfully injured they deserve just compensation for the hardships they have been put through. Winters and Yonker helps clients in their fight for justice. They strictly handle personal injury cases which mostly comprises of auto accidents and slip and fall accidents, among many other types of vehicle related accidents, death cases and even electrocutions.