After being the first carrier to offer fleetwide WiFi back in May 2009, Virgin America continues their digital innovation saga with an updated version of their in-flight entertainment system, Red.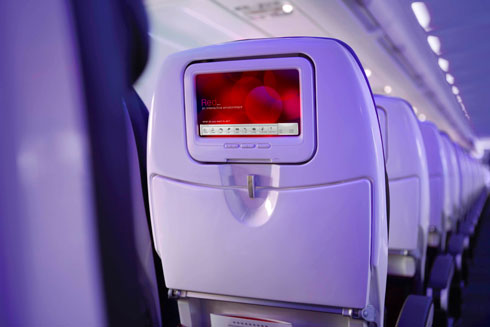 Planned for a late 2012 consumer release, the new Red will offer larger high-definition touch-enabled screens, complete WiFi connectivity and offers passengers the option to connect their own devices to the system before, during and after the flight. Also, the volume of entertainment content is expected to increase four times.
According to Virgin America's own statistics, the usage of Red has increased by 20% each year since 2008, being a good solutions for the passengers' habit of multitasking during flights.
"Red is still the most advanced entertainment system in the domestic skies. Other airlines are not making an investment in in-seat entertainment; they're just doing WiFi. Fleet WiFi will always be a focus for us, but our built-in entertainment system is still important, and we think we can offer the best of both worlds," stated Abby Lunardini, Virgin America's VP of corporate communications.
With full WiFi connectivity being among the most important upgrades of the new Red – which is still in its development stage – Lunardini envisions a platform that will feature built-in applications for Facebook, Twitter and most likely other major social networking websites.
"This is a significant investment for us," said Lunardi. "We want to stay ahead of the path… a lot of people fly with us because it. We're an entertainment-driven brand… and we did not want to stand idle."
Back-end testing of the new Red is about to start on the company's tech-pumped Airbus A320, also known as the #nerdbird (Twitter hashtag).