There is no better shopping experience than what Champs Elysees, one of the world's most famous avenues for upscale shopping, can offer. Travelers from around the world venture into the Golden Triangle or Triangle D'Or it creates with Montaigne Avenue and George V Avenue. All the top brands you've ever dreamed to own to quench your fashion craving are here, from designer clothes and cosmetics to luxury cars, all with a hefty side of fine dining and art. If you travel to shop, then being close to Paris luxurious haute couture heart is a must. We've come up with a list of the best five Paris hotels to stay at, all in close proximity to Champs Elysees.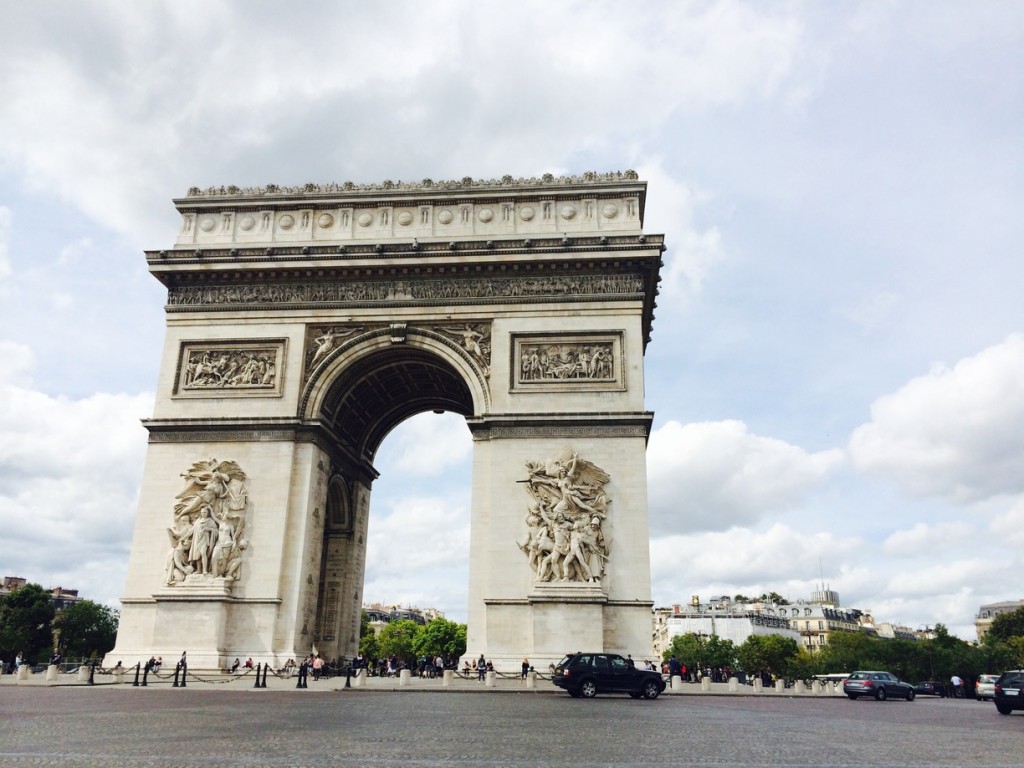 Photo by Annie Chen via Trover.com
If you want to experience a boutique style hotel where luxury is part of everything from the rooms themselves to the adorning photographs, and the hats and pins exhibition, Hotel Des Champs Elysees is a great choice. Each room in this hotel is unique, all chic and carefully decorated, yet still featuring all the latest technologies that would make your stay most pleasant.
This high-end hotel is located right in the heart of Triangle D'Or and is close to most everything. From here, you can access the breathtaking views of the Eiffel Tower that some of the rooms feature, fashion houses, theaters, and art galleries. The pet friendly West-End Hotel spoils its guests with breakfast in bed and makes a point in mirroring the luxury of the area that is home to it.
A charming hotel right next to the Arc de Triomphe, Radisson Blu Hotel Champs Elysees is a great choice if you want to explore the area, but go with a brand you're familiar with. Elegant rooms, high-tech amenities, and wining and dining are but a few of the enticing features of this Paris hotel.
Chic contemporary decor and terrace views of the avenue that gives the hotel its name are what Warwick Champs-Elysees offers, along with fine dining, business amenities, and a family friendly atmosphere. It is perfect for business travelers, leisure, and those traveling with their family, in particular.
The Marriott takes pride in being the only five-star hotel right on Champs Elysees. The hotel offers everything you'd expect, fine dining within its premises, stylish rooms, and marble bathrooms. A perfect choice for business travelers, it makes your stroll to the nearby luxury shops an extremely short one.
Regardless of which hotel you choose, staying close to this shopping heaven and enjoying everything Paris has to offer is easy to accomplish. Champs Elysees might be famous for its shopping experience, but the Louvre Museum, the Arc de Triomphe, the Place de la Concorde, and the Obelisk of Luxor are just as popular and interesting. The myriad of theaters in the area will allow you to enjoy a culture-filled night out and complete your Parisian experience. If you don't know when to travel to Paris, try to time your trip to include Bastille Day, the last stage of Tour de France, or to happen around Christmas.