Richmond, the capital of Virginia, isn't just a city with a rich historical tapestry. It's a vibrant hub of culture, natural beauty, culinary wonders, and so much more. If you're wondering about the things to do in Richmond, VA, you're in for a treat.
Richmond isn't just Virginia's capital; it's a city with a soul. Nestled on the banks of the James River, it combines Southern charm with urban flair. What is Richmond, VA, famous for, you ask? Its historical significance, coupled with a burgeoning arts scene, delectable cuisine, and stunning landscapes, make it a must-visit. Every corner tells a story; every street has a tale to recount.
The Rich History of Richmond
Delve deep into the history of the United States by walking Richmond's storied streets. The city played pivotal roles during the Revolutionary and Civil Wars, and its landmarks serve as silent witnesses to these tumultuous times. If you're pondering on things to do in Richmond, VA, immersing yourself in its rich history should be at the top of your list.
But it's not all about history. While Richmond's past is undeniably compelling, the city has evolved into a modern metropolis without losing its historical essence. Contemporary art installations adorn streets juxtaposed against buildings from centuries past.
Natural Beauty and Outdoors
Mother Nature truly blessed Richmond. Whether it's the sparkling waters of the James River or the lush expanses of the city's numerous parks, there's a slice of nature for everyone; for those looking for free things to do in Richmond, the great outdoors offers endless possibilities.
James River Adventures
The James River is the lifeblood of Richmond. Whether you're into white-water rafting, tranquil kayaking, or simply want to have a picnic by its banks, the river has it all. It's one of the best places to visit when the city's hustle and bustle become too much.
But the James River isn't just for adventurers. Its serene banks, dotted with historical sites and natural wonders, are perfect for those leisurely afternoon strolls or sunrise jogs.
Maymont Park
Step into an oasis of tranquility at Maymont Park. With its diverse flora and fauna, the park is a nature lover's paradise. Visit the Japanese gardens, meet the animals at the petting zoo, or simply lay back on the grass and watch the clouds go by.
The park is also home to the historic Maymont Mansion. A tour of this opulent residence transports you to an era of grandeur, offering a peek into the lives of the Dooley family who once resided here.
Must-Visit Museums
Richmond's museums are a testament to its diverse culture and history. They're the perfect places to visit if you're looking to satiate your intellectual curiosity.
Virginia Museum of Fine Arts
If art is your calling, then the Virginia Museum of Fine Arts should be at the top of your list of things to do in Richmond, VA list. With an extensive collection that spans centuries, from ancient artifacts to modern masterpieces, this museum promises a visual treat.
The museum frequently hosts exhibitions from renowned artists worldwide, ensuring there's always something new to marvel at.
The American Civil War Museum
Dive deep into one of the most defining periods of American history. The Civil War Museum, spread across multiple sites in Richmond, offers comprehensive insights into the events, ideologies, and individuals that shaped the Civil War era.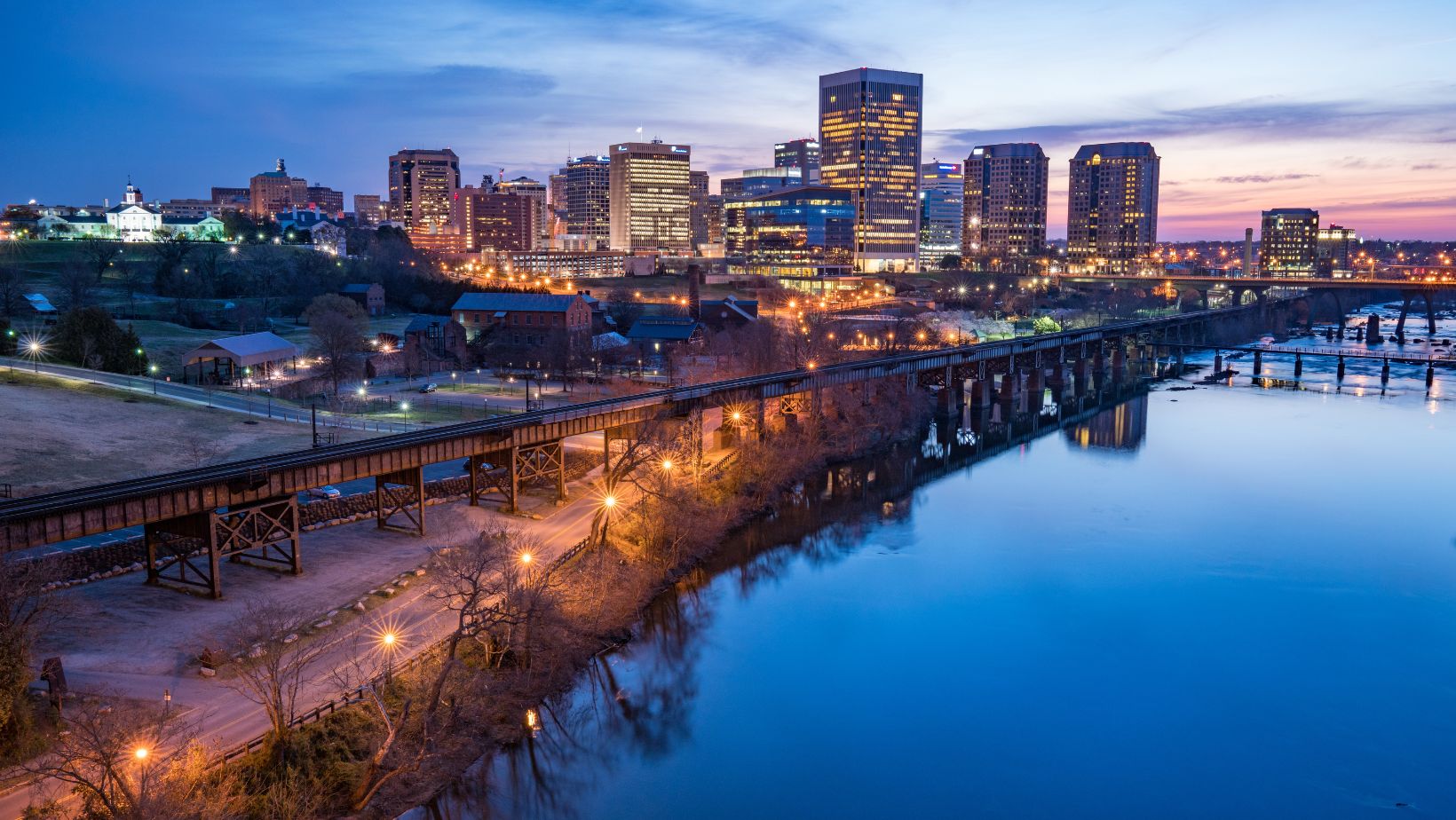 Interactive displays, authentic artifacts, and poignant narratives make this museum a must-visit. It answers the question, "What is Richmond, VA, famous for?" in a way that books and lectures simply cannot.
Culinary Delights of Richmond
Richmond's culinary scene is a delightful blend of traditional Southern flavors and innovative contemporary dishes.
Best Eateries
From mouth-watering BBQ joints to upscale restaurants serving global cuisines, Richmond offers a culinary journey like no other. It's no wonder that food enthusiasts often have Richmond on their list of places to visit.
Explore the local farmers' markets for fresh produce or settle into a cozy café for a hearty brunch. The options are endless, and every meal promises to be an experience in itself.
A Taste of Richmond's Breweries
Craft beer enthusiasts, rejoice! Richmond has experienced a craft beer renaissance in recent years. With numerous breweries offering unique brews and guided tours, it's a hoppy haven for beer lovers.
Experience the flavors of Richmond, one pint at a time. And if you're wondering about free things to do in Richmond, some breweries even offer complimentary tasting sessions!
Nightlife and Entertainment
When night falls, Richmond transforms into a hub of entertainment and nightlife. The city boasts venues that cater to every preference, be it live music, theater, or dance.
The National
An iconic landmark in Richmond's entertainment scene, The National is where artists and fans come together. This historic venue hosts concerts, theatrical productions, and so much more.
Step into this architectural marvel and let the rhythms take over. From rock and pop to jazz and blues, The National ensures every night is unforgettable.
Richmond Ballet
Elegance, grace, and unparalleled beauty – the Richmond Ballet is a celebration of the human spirit and its endless potential. Witness breathtaking performances that transcend boundaries and resonate with audiences of all ages.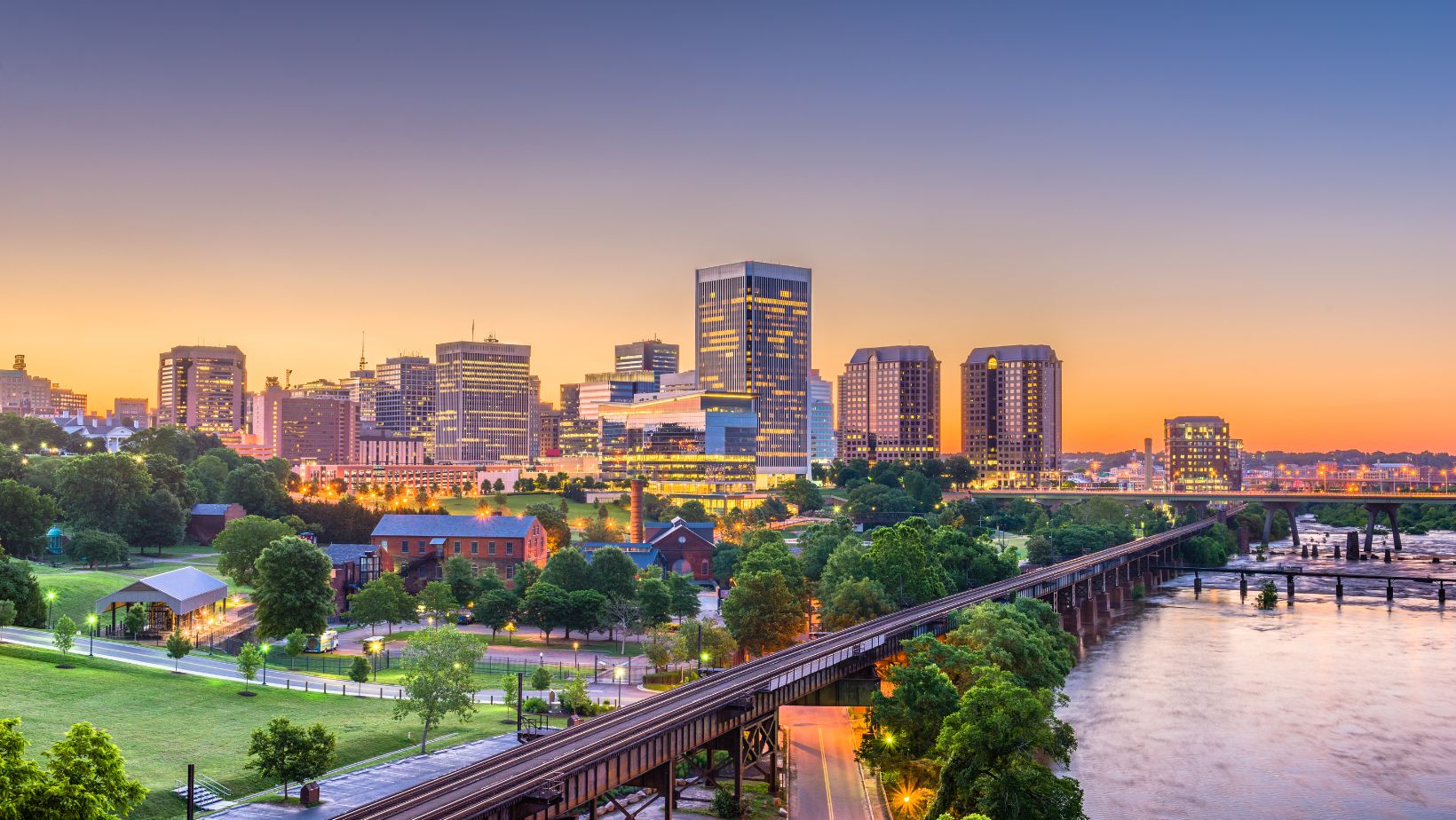 Whether you're a ballet aficionado or a first-timer, the Richmond Ballet promises an experience that will leave you spellbound.
Should You Relocate To Richmond, VA?
Deciding where to set down roots can be a challenging decision. But if you're considering a move, Relocating to Richmond, VA, might be a mantra worth repeating. Richmond isn't just the historic capital of Virginia; it's a city with a blossoming arts scene, a robust economy, and a community that marries Southern charm with urban modernity.
The James River adds natural beauty to the city's landscape, offering an array of recreational activities. As the job market continues to grow and housing remains relatively affordable, the prospect to Relocate to Richmond, VA, has never looked better.
When considering such a significant life change as relocating, the logistics can often seem overwhelming. This is where the expertise of moving companies comes into play. These professionals are equipped to handle the intricacies of the moving process, ensuring that your belongings are safely packed, transported, and delivered to your new abode.
Their experience in managing both local and cross-country moves can alleviate much of the stress associated with transitions. By relying on a trusted moving company, you not only safeguard your possessions but also free up valuable time and energy to focus on settling into your new environment. A partnership with a reliable moving company is an investment in peace of mind during such a pivotal moment in life.