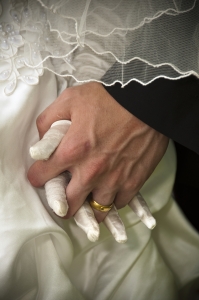 Maldives stepped up and introduced new rules for tourist resorts offering marriage ceremony services to their guests after an embarrassing ritual during which the celebrant was caught on camera abusing a Swiss couple made it to YouTube and then to big news outlets.
The new rules for Maldives weddings state vows be given under supervision of the resort management and the couple be given choice of language and translation.I t also prohibits the celebrant and the participants from engaging in any activity "disrespectful or degrading to any religion, Maldivian culture or custom." Furthermore, if the ceremony is recorded the rules mandate that resort management must produce a copy to the tourism ministry when required.
What caused such a powerful response from Maldives authorities? The Swiss couple mentioned above was verbally abused while renewing their wedding vows. Instead of the beautiful ceremony they thought they were part of, the celebrant engaged in a stream of extreme sexual and religious slurs in the local Dhivehi language.
The government statement announcing the new rules for tourist weddings in Maldives resorts also said hotels that conduct ceremonies in breach of the new rules will be fined US $78,000.
This should be an important lesson for all couple wanting to get married in Maldives or in any other region, exotic or not, where they don't know the language – make sure you really know what's being said during your wedding or marriage renewal ceremony!