As businesses strive for success in an increasingly competitive world, they are recognizing the significance of nurturing a positive workplace culture, fostering camaraderie among employees, and celebrating their collective achievements.
One effective and increasingly popular way to achieve these goals is by organizing a company getaway.
A company getaway, often referred to as a corporate retreat or incentive trip, is not merely an opportunity for employees to escape the daily grind or revel in leisure activities.
It is a strategic investment in the company's most valuable asset – its people. These retreats are meticulously designed to facilitate team bonding, enhance collaboration, reward hard work, and rejuvenate employees, ultimately contributing to increased productivity, improved job satisfaction, and greater overall success.
The Importance of Company Getaways
Company getaways offer several benefits, including:
Team Building: Spending time together outside the office helps strengthen interpersonal relationships, fostering better teamwork when back at work.
Relaxation and Stress Relief: A change of scenery allows employees to relax, reducing stress and increasing overall well-being.
Creativity Boost: New environments can inspire creativity and innovation, which can benefit the company.
Reward and Recognition: Company getaways serve as a form of appreciation for employees' hard work and dedication.
Improved Communication: Informal settings encourage open communication and better understanding among team members.
Factors to Consider When Choosing a Destination
Before selecting a destination for your company getaway, consider the following factors:
Budget: Determine the budget available for the trip, including travel, accommodation, and activities.
Purpose: Define the objectives of the getaway, such as team building, strategizing, or simply relaxation.
Duration: Decide on the length of the trip, whether it's a weekend retreat or an extended vacation.
Interests: Take into account the interests and preferences of your team members.
Accessibility: Ensure the destination is easily reachable and has suitable transportation options.
Activities: Plan activities that align with your team's interests and goals.
Perfect Destinations to Travel to for a Company Getaway
In today's fast-paced corporate world, team cohesion and employee morale are more important than ever.
One effective way to foster a sense of unity, boost productivity, and reward hard working employees is by planning a company getaway.
Whether it's a team-building retreat, an incentive trip, or simply a chance for relaxation, choosing the right destination is crucial.
1. Napa Valley, California
For companies looking to indulge their employees and build strong relationships, Napa Valley offers an exquisite destination.
Known for its world-class wineries, stunning vineyard landscapes, and gourmet dining, Napa Valley is the ideal spot for a luxurious retreat.
Team members can enjoy wine tastings, cooking classes, and spa days, all while bonding over their shared appreciation for fine food and wine.
Transportation Options
Charter Buses: Charter buses are an excellent choice for larger groups. They provide comfort, space, and the convenience of traveling together.
Private Car Rentals: Smaller teams may prefer the flexibility of renting private cars to explore the valley at their own pace.
Wine Tours: Consider booking guided wine tours that include transportation. This allows everyone to enjoy the wine without worrying about driving.
Tips for Getting Around
Plan your winery visits in advance and map out a route to maximize your time efficiently.
Appoint a designated driver or consider hiring a chauffeur service for wine tasting days.
Check for designated driver programs offered by wineries, which provide non-alcoholic options for the driver.
2. Asheville, North Carolina
Nestled in the Blue Ridge Mountains, Asheville provides a tranquil escape from the hustle and bustle of daily corporate life.
This destination is perfect for companies seeking outdoor adventures and team-building activities.
Employees can explore the scenic hiking trails along the Appalachian Trail, go white-water rafting in the French Broad River, or take part in group yoga and meditation sessions to relax and recharge.
Transportation Options
Rental Vans: For outdoor adventures and team-building activities, renting vans can be an ideal way to transport your group.
Shuttles: Some accommodations and activity providers offer shuttle services to nearby attractions.
Biking: In the city, you can explore on foot or rent bicycles for a more eco-friendly and leisurely experience.
Tips for Getting Around
If you plan to explore the Blue Ridge Mountains, ensure your vehicles are equipped for mountain terrain.
Consider scheduling activities within reasonable proximity to your accommodations to minimize travel time.
3. Charleston, South Carolina
For a blend of history, culture, and coastal charm, Charleston is an excellent choice. This Southern gem boasts historic architecture, cobblestone streets, and beautiful beaches.
Companies can organize walking tours, historical reenactments, or even team-building activities on the beach.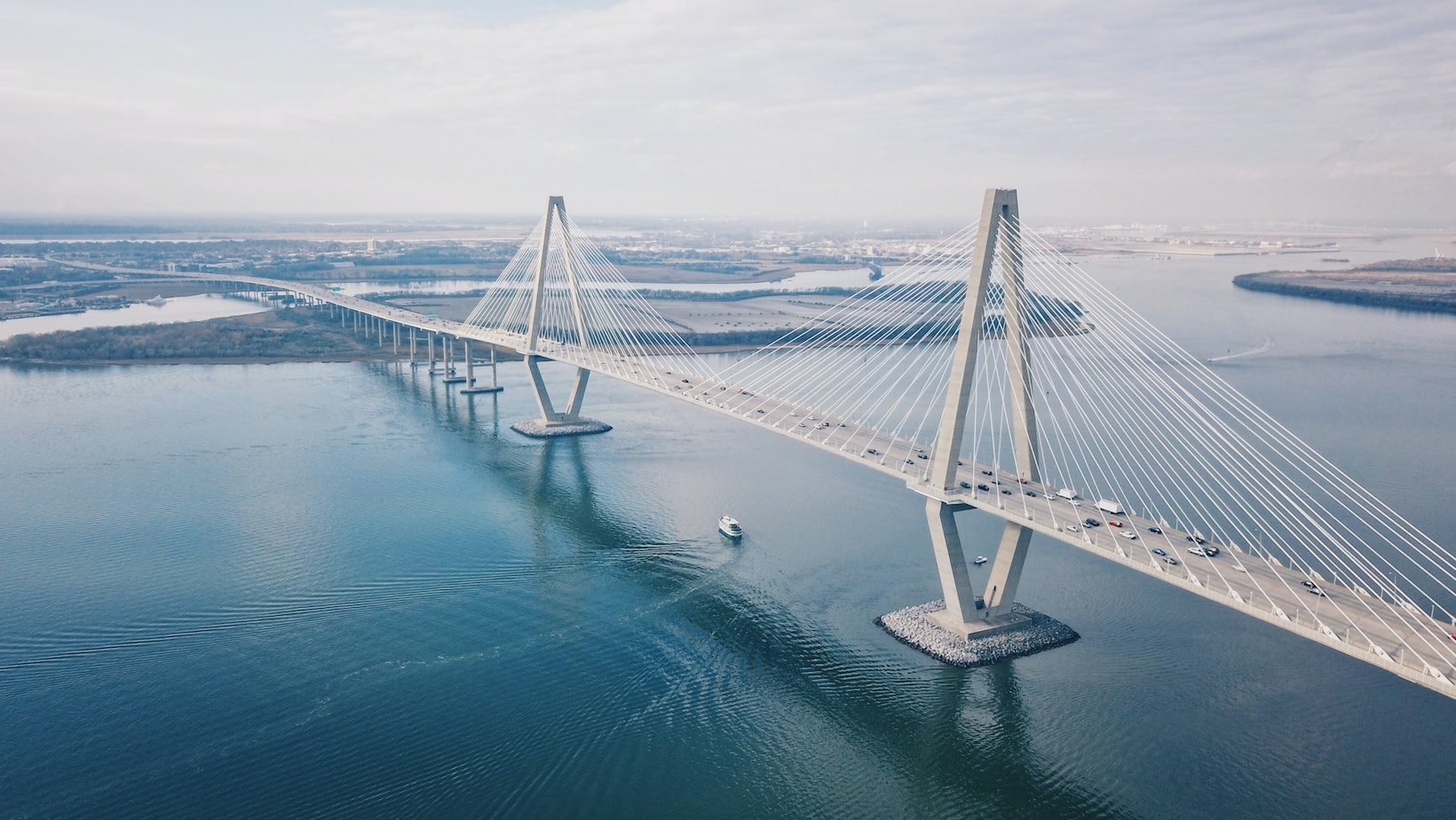 The city's renowned culinary scene also offers a chance to savor low-country cuisine together.
Transportation Options
Walking: Charleston's historic district is best explored on foot. Most attractions, restaurants, and shops are within walking distance.
Horse-Drawn Carriages: For a unique experience, consider a horse-drawn carriage tour to explore the city's historic charm.
Biking: Renting bicycles is an eco-friendly and efficient way to get around the city.
Tips for Getting Around
Book walking tours or guided carriage tours in advance, especially during peak tourist seasons.
Use ride-sharing apps for longer journeys or trips to attractions outside the historic district.
4. Banff National Park, Canada
For companies that crave a truly breathtaking natural setting, Banff National Park in the Canadian Rockies delivers an unforgettable experience.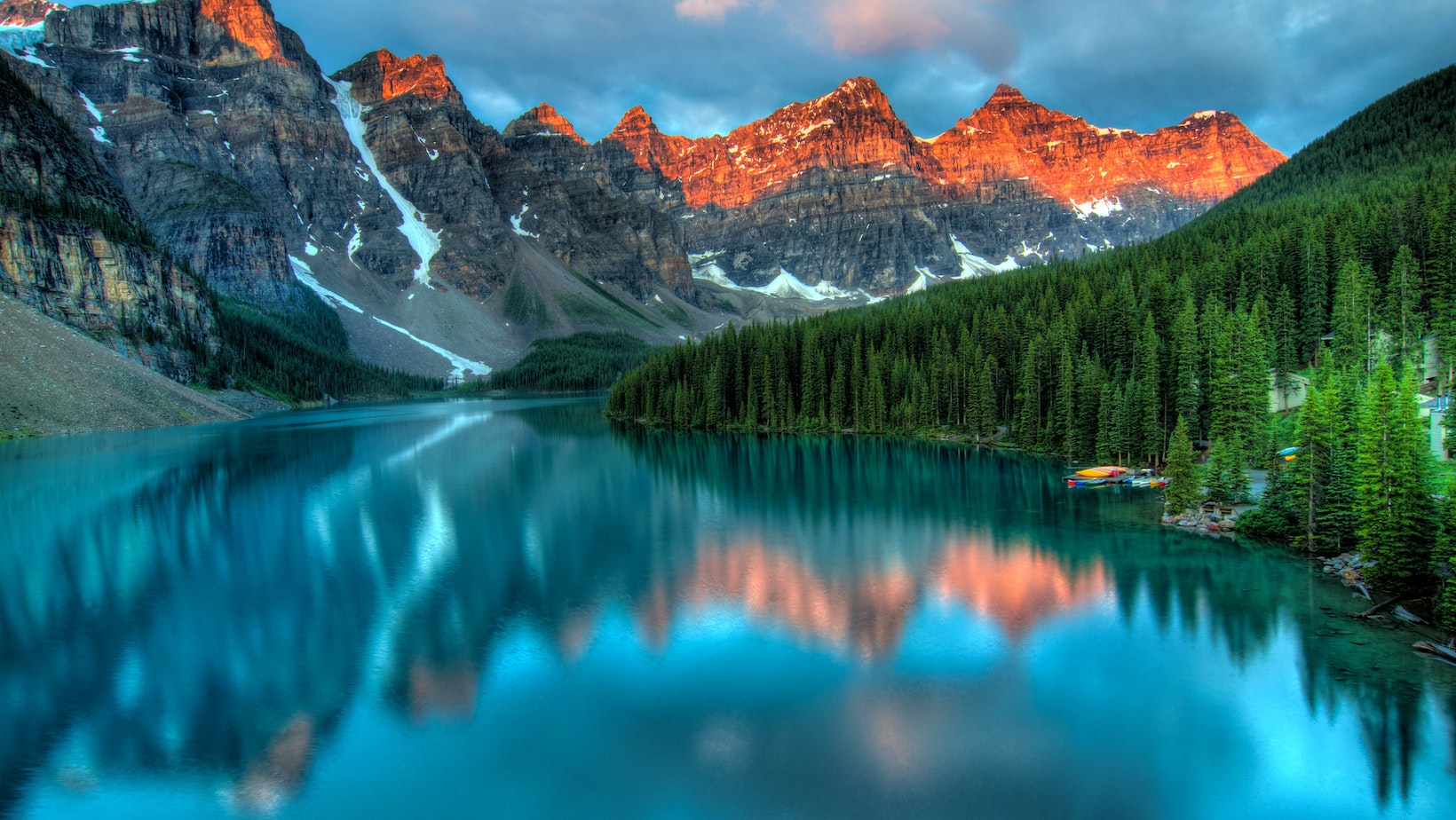 Surrounded by pristine wilderness, employees can bond through hiking, canoeing, and wildlife spotting.
The stunning turquoise waters of Lake Louise and Moraine Lake are must-see attractions, and the cozy town of Banff offers a perfect retreat after a day in the great outdoors.
Transportation Options
Park Shuttles: Banff National Park offers a free shuttle service to many popular attractions during the summer months.
Car Rentals: For greater flexibility and access to remote areas, consider renting a car.
Biking: Within towns like Banff and Lake Louise, you can easily explore on foot or by bike.
Tips for Getting Around
Respect wildlife and follow park guidelines when driving through the park.
Check the park's shuttle schedule and plan your activities accordingly, as some destinations are only accessible via shuttle during peak seasons.
5. San Antonio, Texas
San Antonio combines history, culture, and modern attractions, making it a versatile destination for a company getaway.
Team members can explore the historic Alamo, stroll along the picturesque River Walk, and indulge in Tex-Mex cuisine. San Antonio also offers excellent opportunities for team-building activities, with its escape rooms, adventure parks, and interactive museums.
Transportation Options
Charter Buses: Charter buses are a convenient option for exploring San Antonio as a group. To ensure a seamless and enjoyable trip, it's essential to explore your transportation options, including charter bus rental in San Antonio.
River Walk: The iconic Riverwalk area is best explored on foot, and many attractions are within walking distance.
Taxis and Ride-Sharing: Use ride-sharing apps for quick and convenient transportation within the city.
Tips for Getting Around
Purchase a San Antonio Explorer Pass for discounts on various attractions and river cruises.
Consider a guided tour of the city to get acquainted with the highlights before exploring on your own.
6. Sedona, Arizona
Known for its mesmerizing red rock formations and spiritual energy, Sedona is a unique destination that promotes relaxation and self-discovery.
Companies can arrange guided meditation and mindfulness sessions amid the stunning natural surroundings.
Hiking the iconic Cathedral Rock or taking a hot air balloon ride over the red canyons can be both exhilarating and spiritually enriching.
Transportation Options
Rental Vehicles: Renting SUVs or 4×4 vehicles is advisable if you plan to explore Sedona's rugged terrain.
Jeep Tours: Consider taking a guided Jeep tour to access off-road destinations and gain insights into the region's geology and culture.
Walking: In the town of Sedona, many attractions, shops, and restaurants are accessible on foot.
Tips for Getting Around
Check the weather and trail conditions before embarking on off-road adventures, as they can be affected by rain or snow.
Book Jeep tours in advance, as they can be popular and may have limited availability.
7. Key West, Florida
For a tropical escape, Key West is an idyllic choice. With its turquoise waters, coral reefs, and vibrant nightlife, it offers an unforgettable experience.
Companies can organize water-based team-building activities like snorkeling, sailing, or paddleboarding.
Enjoying a sunset cruise with colleagues can be a perfect way to unwind after a day of work-related activities.
Transportation Options
Bicycles: Renting bicycles is a popular and eco-friendly way to explore Key West.
Scooters and Electric Cars: Consider renting scooters or electric cars for a fun and efficient way to get around the island.
Walking: The compact size of Key West makes it highly walkable, especially in the historic district.
Tips for Getting Around
Stay hydrated, as the Florida heat can be intense, especially if you choose to bike or walk.
Be aware of local traffic rules and regulations, especially when renting scooters or electric cars.
Conclusion
Company getaways are also a time to acknowledge and celebrate the dedication and hard work of your team members.
Rewarding exceptional performance and achievements in a memorable setting sends a powerful message—that their contributions are valued and recognized.
The sense of appreciation and gratitude fostered during these getaways can have a profound impact on employee motivation and job satisfaction.
Whether you're clinking glasses in Napa Valley's wineries, basking in the beauty of Banff's turquoise lakes, or savoring the flavors of Charleston's culinary delights, these moments of celebration create a lasting imprint of appreciation.
Stepping out of the familiar office environment and into the enchanting settings of our chosen destinations can also have a profound impact on creativity and innovation.
The change in scenery, exposure to new experiences, and shared adventures can inspire fresh perspectives and innovative ideas.
Whether you're brainstorming under the majestic red rocks of Sedona or discussing strategy on the tranquil RiverWalk of San Antonio, these moments of creative synergy are often the seeds of future success for your organization.