For any organization, helping employees build positive relationships is a priority. It's not enough to recruit the talent you need to perform necessary tasks and fill relevant roles. You want all employees to be able to work together effectively so that the company goals can be achieved more efficiently.
To attain this objective, it's essential for organizations to regularly plan and conduct team building activities to help employees get to know each other more, communicate better, understand everyone's strengths and weaknesses, and develop trust. Team building events are especially crucial now, more than ever, since today's employees may only sometimes interact with their co-workers face-to-face at the office, or only through online platforms when working remotely, or a mix of both.
6 Advantages of Participating in Team Building Activities
● Enhancing Communication And Collaboration
Before a team building event, many co-workers may not even be on speaking terms with their peers, mainly because they belong to different departments and revolve around different circles. Team building activities allow everyone to meet each other, work together on specific goals, and develop camaraderie that can last long after the event.
● Boosting Morale, Motivation And Confidence
After engaging in team building activities, employees can feel greater satisfaction at work with the knowledge that the organization invests in their professional as well as personal and social development. Participating in team building events helps workers understand different roles, interact with peers and leaders outside of the typical work environment, and see their value as team members.
● Supporting Health And Wellness
"All work and no play makes Jack a dull boy," so they say, and during team building events, employees get a welcome chance to get up from their chairs, step out of their comfort zones, blow off some steam, and engage in fun activities with co-workers. The physical and mental challenges offer a break from routine tasks and can contribute to improved overall well-being.
● Increasing Productivity
Employees who have built new relationships or renewed existing ones at work can find themselves becoming more committed to cooperating with co-workers to reach common goals. In addition, they can identify or devise more efficient processes and communicate better with others to spur progress.
● Solving Problems
Team building activities can help managers pinpoint different employees' strengths and weaknesses and identify which ones work best together. This allows leaders to understand the best ways to utilize each team member's abilities.
● Developing a Positive Work Environment
A workplace that encourages open communication, frequent collaboration, and creative problem-solving is a positive one that employees will love coming into every day. Team members will actively promote and protect this harmonious environment for the benefit of all.
5 Team Building Events to Try in Abu Dhabi Theme Parks
So what examples of team building activities could lead your organization to enjoy these advantages?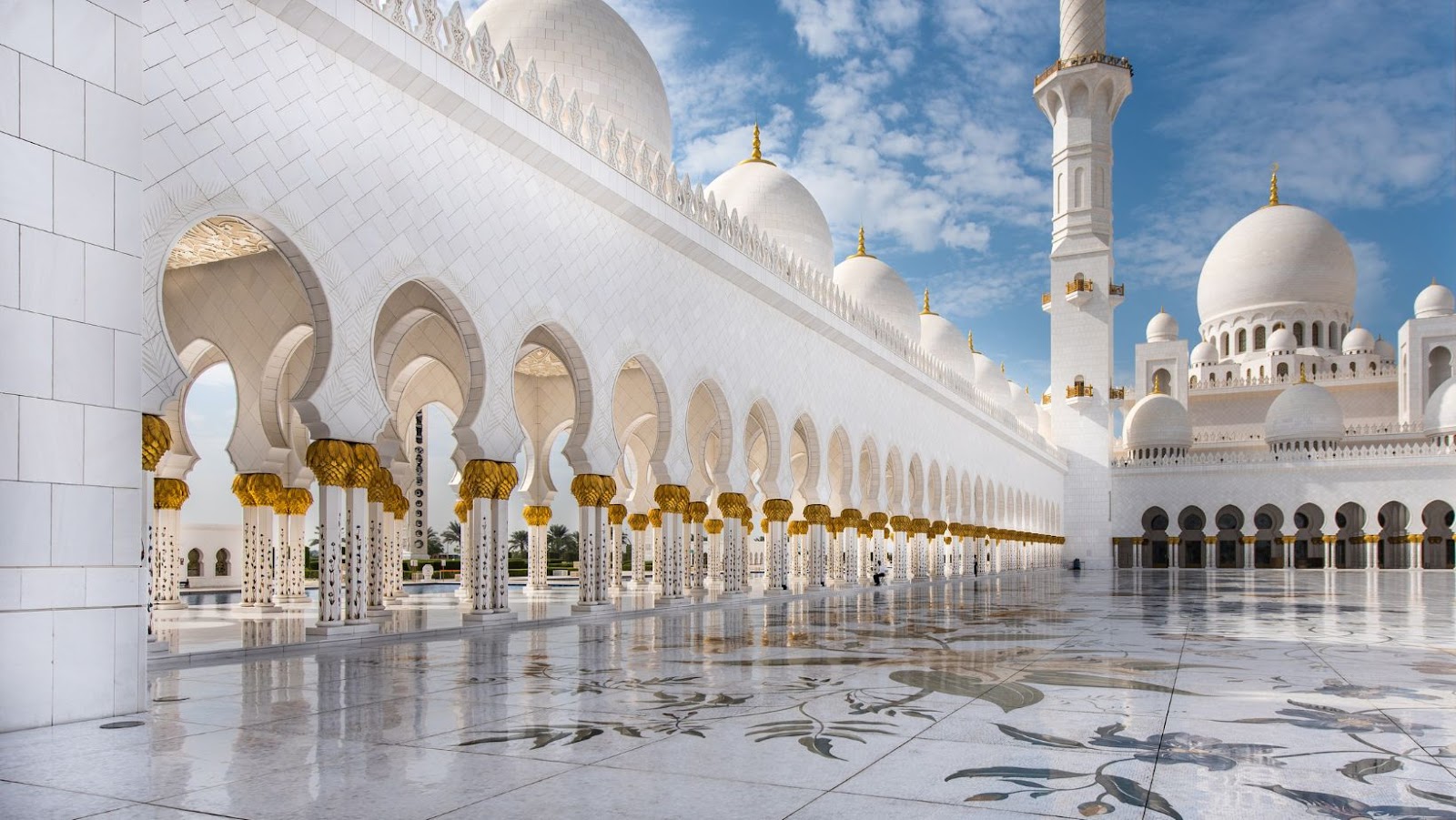 Abu Dhabi boasts several exciting theme parks with all kinds of interesting attractions, and here are five types of events that you'll want to try:
Here's a great way to get your teams' blood pumping! At CLYMB, you'll find the world's biggest indoor skydiving flight chamber that measures 32 feet wide and 104 feet high. For team building activities at CLYMB, participants can compete to catch balls while afloat inside the flight chamber and then scale one of the park's climbing walls to collect puzzle pieces.
Participants will surely learn teamwork and bond over this thrilling shared adventure for months or even years into the future.
Solve Puzzles Amongst Your Favorite Characters at Warner Bros. World
Nothing can inspire teams to work together to beat opponents in exciting challenges more than being surrounded by well-loved cartoon characters and superheroes. So, for one-of-a-kind team building events in Abu Dhabi, look for these characters at Warner Bros. World.
Love the antics of Bugs Bunny, Daffy Duck, Tweety Bird and others from Looney Tunes? Awestruck by DC superheroes like Superman, Batman, Wonder Woman, The Flash and more? Impressed by the detective skills of Scooby-Doo and the gang? Then Warner Bros. World is sure to give your teams the grandest time. The theme park offers the All-Star Puzzler Pursuit, a team building activity where participants solve puzzles and complete tasks to score points. Throughout the exercise, everyone can explore the park's different "lands" and even enjoy all kinds of "superpowers."
Learn About Marine Life at SeaWorld
Team building events can include learning experiences, too. Adding the SeaWorld Marine Life Theme Park on Yas Island to your organization's team building itinerary will be highly rewarding.
Visitors can explore eight immersive SeaWorld realms: One Ocean, Abu Dhabi Ocean, Rocky Point, Microocean, Tropical Ocean, Artic, Antarctica, and Endless Ocean. Everyone can try exciting rides, join up-close animal encounters, and pick up interesting information about the more than 150 species of marine animals that live within the park, cared for by expert teams of zoologists, veterinarians, animal specialists and nutritionists.
SeaWorld is also home to the Yas SeaWorld Research & Rescue, the MENA region's first integrated research, rescue, rehabilitation and return center. The SeaWorld rehabilitation center aims to lead marine conservation and inspire people to protect the environment.
To add to the learning experiences to be had from your next team building event, head over to Qasr Al Watan, the stunning presidential palace in the UAE that serves as a unique testament to the Arabian spirit, artistry and culture. Also known as the Palace of the Nation, this exquisite destination offers exhibits that highlight Emirati governance, design, and literature, among others.
Guests can tour the different zones at Qasr Al Watan, such as The Great Hall, A Memory from the Palace, Spirit of Collaboration, The Presidential Banquet, House of Knowledge, Qasr Al Watan Library, and more. In particular, you cannot miss witnessing the grandeur of The Great Hall's beautiful central dome and archways, mosaic patterns, and ornamentation.
Splash Around at Yas Waterworld
Lastly, you must go on a water park team building adventure at Yas Waterworld. Spanning over 37 acres, Yas Waterworld is a mega water park where guests can enjoy over 40 fun-filled rides, slides and attractions. Whether your organization chooses to set up a full day of professionally designed team building programs and challenges or make the water park the last event stop for participants to relax and enjoy the park on their own, your teams are sure to love beating the heat by swimming, sliding, or just lying back in comfortable cabanas with a refreshing drink while chatting with newfound friends.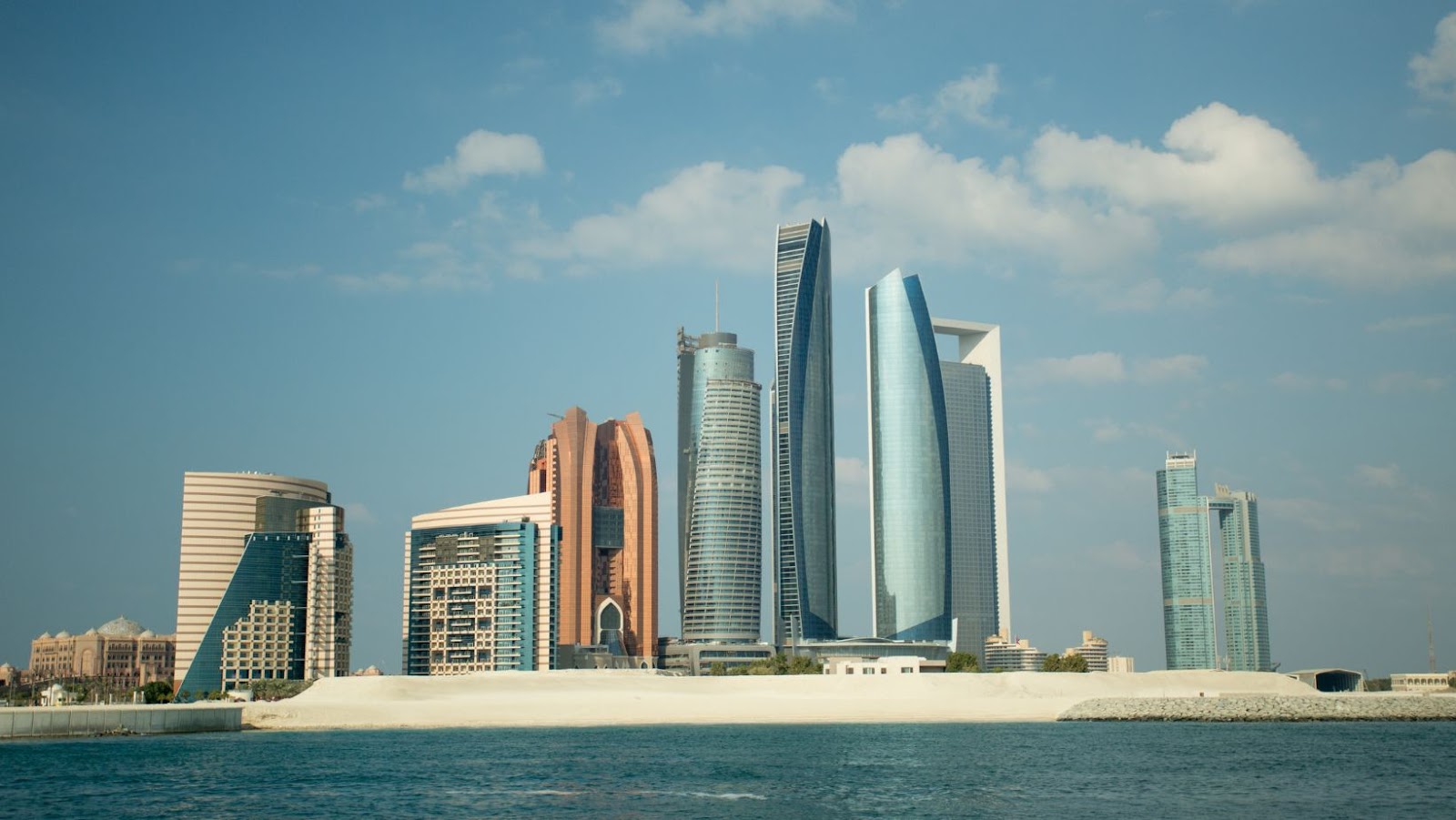 Team building events are essential to cultivating camaraderie, communication and collaboration within organizations. Consider planning your activities at Abu Dhabi's top theme parks for a delightful and enriching event.