The public low-cost airline Norwegian Air Shuttle ASA launches a new route from its hub in Oslo to Fort Lauderdale,Florida. With this new route, the third long-haul in the company's portfolio, Norwegian becomes the largest operator of direct long-haul routes from Oslo Gardermoen (OSL), the country's main airport.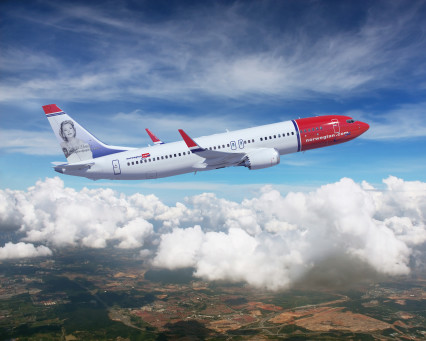 The company announced that there will be two weekly flights between Oslo Gardermoen (OSL) and Fort Lauderdale (FLL) — on Tuesdays and Wednesdays. The inaugural flight is programmed for November 30.
"Long-haul flying has too long been characterized by high fares and restricted flexibility. The great reception Norwegian has received after launching low-fare tickets to New York and Bangkok shows that there is a need for competitive fares from Scandinavia to the U.S. and Asia," explained CEO Bjørn Kjos. 

"We're planning several new direct long-haul routes, enabling not only Scandinavians to experience the entire world, but also giving foreign visitors easy and affordable access to the Nordic region," Kjos added.
[adsense]
In November 2012, Norwegian added Bangkok and New York as new destinations serviced by the company which also provides winter flights to Dubai. Norwegian offers six weekly flights from Scandinavia to important destinations such as New York, Bangkok and Fort Lauderdale.