The digital connection revolution has changed almost every aspect in how we live. Whether you're working at home or having a jam session over Skype with musicians from around the world, the possibilities provided by modern Wi-Fi technology are becoming endless. One area where technology can really make a difference is in how you spend your vacation time. Everything from searching for flights to things to do in a new city are more accessible. If you're thinking about packing up the family for a quick vacation, here are a few ways modern Wi-Fi is streamlining the experience: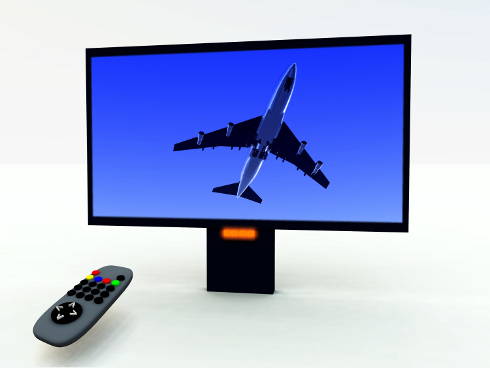 Hit the Road
In the past, you'd have to be crazy to just pack the family in the car and drive in a random direction, but with Google Maps, Yelp and services like Lifelock to provide a little Wi-Fi security along the way and guard against identity theft, it's actually possible to pull together an exciting vacation out of thin air. Checking a few restaurant and hotel reviews on the web while exploring a new town is the kind of adventure that makes for a truly memorable week out on the road. Smartphones have an app for everything, including Groupon and Living Social, which provide daily deals on everything from spray tanning to five-star restaurants.
"Business Travel"
Taking your laptop along for a weekend trip to Disneyland or a brief visit with the family in Central Park will allow you to do some work in the evening after sightseeing all afternoon. Many who work over the web will work from the road while cruising the highways in a recreational vehicle or moving from hotel to hotel. That might be a bit much if you like to have somewhere to hang your hat, but if your job allows you mobility, there's no reason not to take full advantage.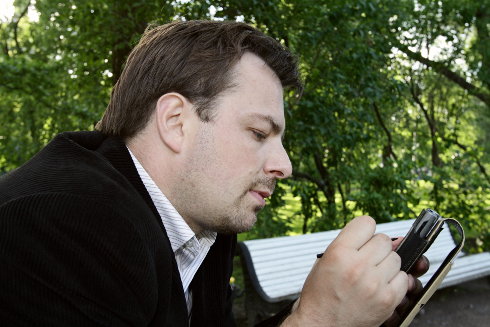 On the Fly Deals
A great way to land some hot deals on your vacation is to use up to the minute notifications from sites like Expedia. You can book a flight where someone has canceled at the last second by simply heading to the airport and seeing what pops up. On the way, you can read travel sites on the web regarding the customs and culture where you're heading. This isn't for everyone, but if you have a truly adventurous spirit, you can have a lot of fun simply seeing what's available. In the past, you could go to an airport and wait for an empty seat or a cancelation to pop up, but today you have a lot more options with the technology available to see what cheap deals are coming up and to read up on the location before deciding to go there.
If you book your flight with American Airlines, you can also benefit from automatically getting free frequent flier miles towards your trip while simultaneously signing up for a great security service package with LifeLock at a discounted price. That is definitely a winning deal.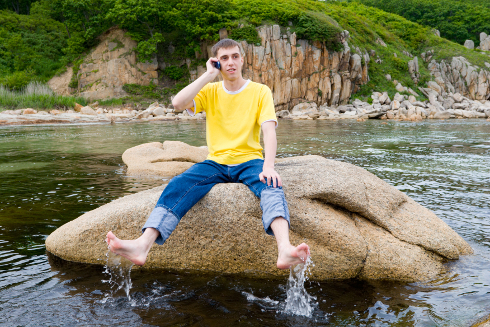 Travel has been made more accessible and more affordable than ever by modern wireless technology. Whether you're taking a trip a couple states over or halfway across the world, the immediate accessibility of information means that your dream vacation might just be a click away.
About the author
Faith Rikard has been traveling since she was in elementary school. When she realized she could make a career out of it, she was ecstatic.