As technology increasingly becomes integrated into 21st-century life, the travel industry has seen its share of technological advancements. Certain innovations have been adapted from existing applications, while others are tailored to the travel industry. Here, global travel advisor Gennady Podolsky details how technology has enhanced varied aspects of travel experiences. With this as a backdrop, he shares insights on his near-term professional goals.
3 Ways Technology Has Enhanced Travel Experiences
In 2023, global travel providers continue to bring new destinations online. Internet-savvy travelers, accustomed to receiving top-notch eCommerce service during the COVID-19 pandemic, are demanding an equally impeccable response from travel industry service associates.
Fortunately, evolving technology has made it easier to make reservations and travel to often far-flung locales. Additional technologies have streamlined other aspects of the travel industry. Respected global travel advisor Gennady Podolsky spotlights three ways technology has brought travel experiences into the 21st century.
Planning and Booking Trips
Planning and scheduling trips have historically been an intensive (and often stressful) experience. Researching and booking flights, hotels, and activities often involved extended time on the phone with travel agents and sales associates. If flights were rescheduled, or no rooms were available in a desired destination, frustrated travelers had to go back to the drawing board.
Today, Internet-savvy travelers can research and schedule flights and accommodations via numerous providers' websites. Alternatively, consumers can book their flights and lodgings through travel services platforms. E-tickets and mobile check-ins mean travelers can avoid crowds at airline counters and hotel front desks. Collectively, these technological advancements save travelers precious time in realizing their travel goals.
Tailored Travel Experiences
Today, many sophisticated travelers bypass group tours and other standard-issue travel options. Instead, these seasoned adventurers seek distinctive one-of-a-kind travel experiences. Global travel advisor Gennady Podolsky often works with clients seeking these concierge-style services. Online travel platforms, often featuring chatbots and other enhancements, can help in planning each traveler's "dream vacation.
To illustrate, a Latin dance enthusiast may want to fine-tune their skills by studying with native champions. A culinary connoisseur might want to travel the world, experiencing ethnic cuisines in every country on their "bucket list." An amateur explorer might desire to spend time at both the North and South Poles. The sky's the limit on these custom vacations.
Destinations and Translations
Finding travel destinations historically required a collection of maps or a Road Atlas. Good on-the-road map-reading skills were a definite plus. Today, Google Maps enables anyone with a GPS-enabled smartphone to pinpoint a specific location within a few meters.
When traveling in countries with a different language, the language barrier often makes it more difficult to ask for directions and order meals. Today, multiple translation apps enable travelers to conjure up appropriate words or phrases with ease.
3 Emerging Travel Technology Trends
Innovative new technologies continue to drive travel industry advancements. Global travel advisor Gennady Podolsky continues to channel his college-aged fascination with telecommunications and airlines into a successful travel agency career. He highlights three technologies that will likely change the global travel playing field.
Artificial Intelligence
Artificial intelligence (or AI) tools increasingly enable booking platforms to deliver personalized travel recommendations. A traveler's known preferences and previous search patterns could drive suggestions for travel destinations, airline flights, hotels, or other lodgings.
AI-enabled chatbots, such as virtual assistants and ChatGPT, can efficiently offer around-the-clock customer service. The chatbots can deliver real-time flight and hotel availability details. In addition, the bots can provide feature and pricing comparisons on different travel platforms.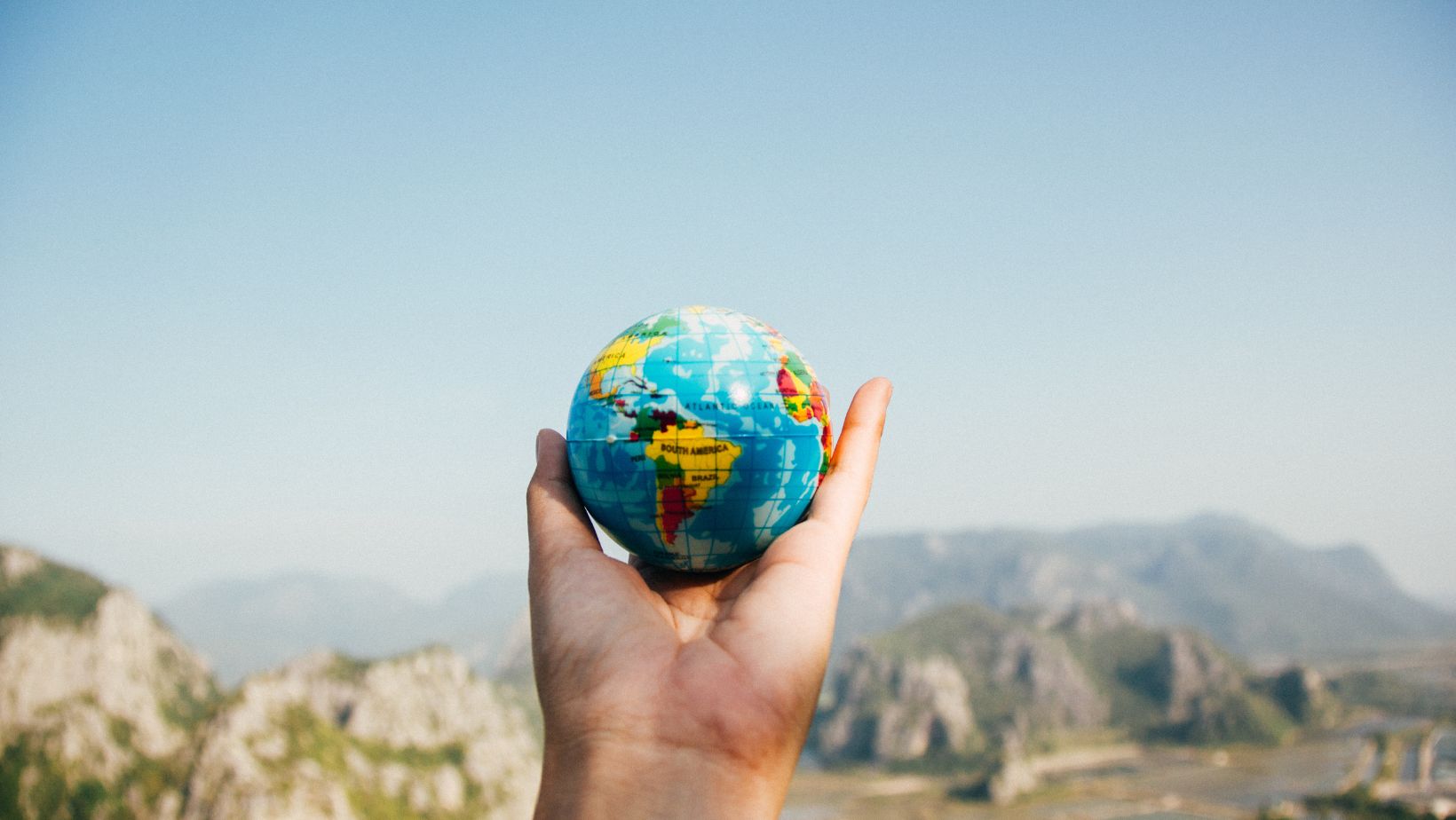 Equally importantly, chatbots can perform real-time language translation services. This enables travelers to effectively speak with customer service associates and destination-area businesses.
Taken together, the chatbots free up human customer service agents for more complex tasks. AI can also drive highly personalized marketing efforts via data analytics and tailored travel experiences.
Gennady Podolsky on AI-Enabled Trip Routing
On a related note, global travel advisor Gennady Podolsky said travelers often don't understand how flight miles on multiple air carriers can help them reach a desired destination. He noted that although existing AI models could achieve this goal, they are not yet a viable long-term option at scale.
"Ideally, in the future, you'll be able to take your AI assistant and teach it all this stuff. I'm hoping there will be a system where you don't actually have to figure out how much you have here, here, and here.
It would actually come to you and ask you the right leading questions and figure out what you have because half of the time, people don't even know what they have. The AI would explain to you, 'Okay, this is what you can do. This is how you do it, and perhaps it can do it for you. I don't think it's going to happen tomorrow, but I'm hoping it's going to happen in a couple of years," Gennady Podolsky concluded.
Augmented Reality and Virtual Reality
Augmented reality (or AR) and virtual reality (or VR) are adding new dimensions to travel booking experiences. Similar to real estate virtual home tours, these technologies enable travelers to view travel destinations and lodgings before making their reservations. Besides driving more informed decisions, these tours provide rich visual and auditory details about each travel experience.
To illustrate, travelers can "transport" themselves to the far corners of the Earth without leaving home. The EVEREST VR app enables aspiring climbers to experience the summit of Mount Everest while safely on the ground. The Villa VR "world creation and collaboration" platform enables 3D views of cities and regions in impressive detail.
A voice-enabled interface assistant (think Alexa or Siri) can enable a traveler to conduct flight and hotel searches using voice commands. The travel platform can also employ natural language processing to gain an understanding of the traveler's preferences.
The Internet of Things
In recent years, Internet of Things (or IoT) technology has become more common in household appliances, vehicles, and other equipment. Now, IoT sensors are being embedded into suitcases, enabling travelers to track their luggage via a smartphone. Some hotel brands provide guests with an app to control their room's thermostat and/or television.
Travel Industry Projections for the Future
The United States travel volume is a major component of global travel figures. On June 14, 2023, the U.S. Travel Association issued travel projections based on Tourism Economics' travel prediction model.
The U.S. Travel Association projected that domestic leisure travel would reach pre-pandemic levels in 2024 (and likely beyond). Business travel would continue to rebound at a slower rate, mostly because of economic conditions.
On a positive note, international inbound travel should exceed earlier expectations. Travel from Canada, China, and Brazil will help to drive this strong growth. Overall, inbound travel is expected to completely recover by 2025.
Travel Technology Expectations
Travel technology is expected to continue its own growth trajectory. Indian travel solutions provider Manoj Srivastava is the EaseMyTrip CIO. He recently summarized emerging travel technology advancements. Concurrently, he emphasized the enduring need for human experiences in travel.
Overall, the integration of technology in the travel industry has brought significant improvements, making travel more accessible, efficient, and enjoyable for travelers worldwide. The way we travel has been revolutionized by travel technology, which has made it more accessible, affordable, and convenient.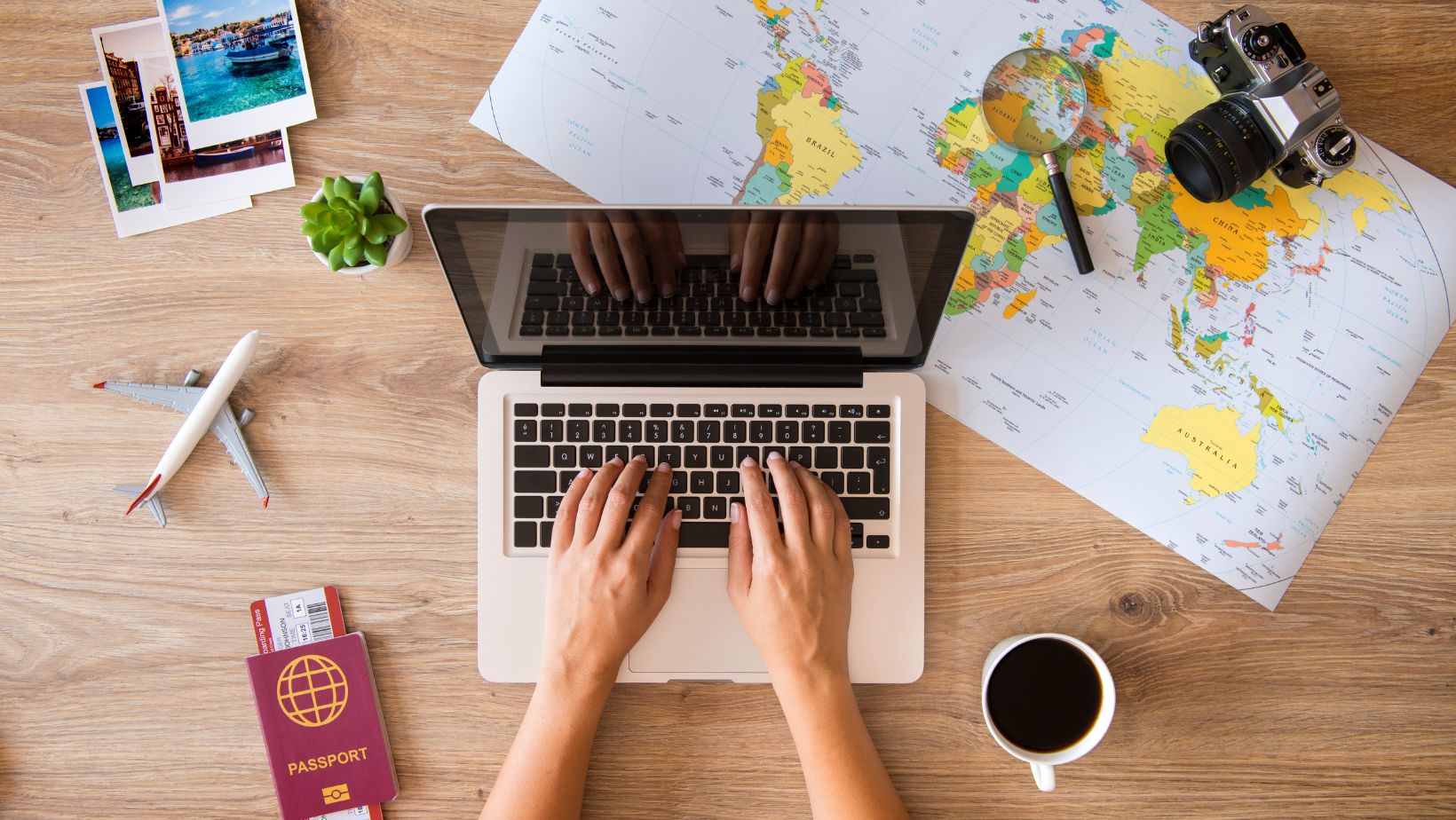 The travel industry has witnessed a significant transformation with the advent of online booking platforms, mobile apps, virtual and augmented reality, and biometric technology. These technological advancements have contributed significantly to enhancing the overall travel experience.
"However, while technology is instrumental in improving travel, it is crucial to maintain a balance between technology and human interaction. This ensures that travelers can still have personalized and authentic travel experiences," Manoj Srivastava emphasized.
Gennady Podolsky Focuses on Authenticity
Global travel advisor Gennady Podolsky continues to experience success in the travel industry. Although business operations are an integral part of his job, he most enjoys his interactions with his (often long-term) clients.
"I'm continuing to work with my clients, and I'm still a travel agent in the traditional sense. We do a lot of interesting stuff in our work. I try to sort of deliver some of that. A lot of my clients have done very well in their lives. At the same time, they sort of like this focus on authenticity because I always try to keep it real for them.
"This is what I want to be doing. This is what I like doing. I feel like I've been working with the same clients sometimes for more than 20 years. I don't really have big plans of running for President or anything like that, but I also realized that maybe sometimes making big plans is not my thing. I always like to see what life brings and what's next," Gennady Podolsky remarked.