Oh boy, Aspen! This gem of Colorado, nestled in the Elk Mountains, is a piece of heaven on Earth. In winter, it's a paradise for skiers and snowboarders, with fresh powder covering the slopes and creating a surreal winter wonderland. The summertime, on the other hand, when the snow melts and blankets of wildflowers emerge, is an utterly enchanting spectacle. Trails open up for hiking and mountain biking, rivers beckon anglers, and the town bubbles over with cultural activities, music festivals, and sumptuous culinary delights. However, what if I told you that Aspen could also be the setting for your happily ever after? Well, buckle up, lovebirds, because we're about to embark on a panoramic journey to explore nine breathtaking Aspen wedding venues.
Experience Love at New Heights: Picture-Perfect Aspen Wedding Venues
The Sundeck at Aspen Mountain
Kicking off our list is none other than The Sundeck at Aspen Mountain. Imagine pledging your love at an astonishing 11,212 feet above sea level! You're not just on top of the world; you're on top of Aspen Mountain. With every gaze, the stunning Elk Mountains meet your eyes, creating a 360-degree backdrop that's nothing short of magical.
As the sun sets, the sky transforms into a canvas of colors, reflecting off the snow-capped peaks. You're not just promising forever to your soulmate but also hosting an event that guests will talk about for years to come. This is certainly a story for the grandkids!
The Pine Creek Cookhouse
Nestled in the quaint Ashcroft Ghost Town is the Pine Creek Cookhouse, where rustic charm meets panoramic mountain views. This venue provides a tranquil, country-style ambiance that's a dream for couples seeking a laid-back, intimate ceremony.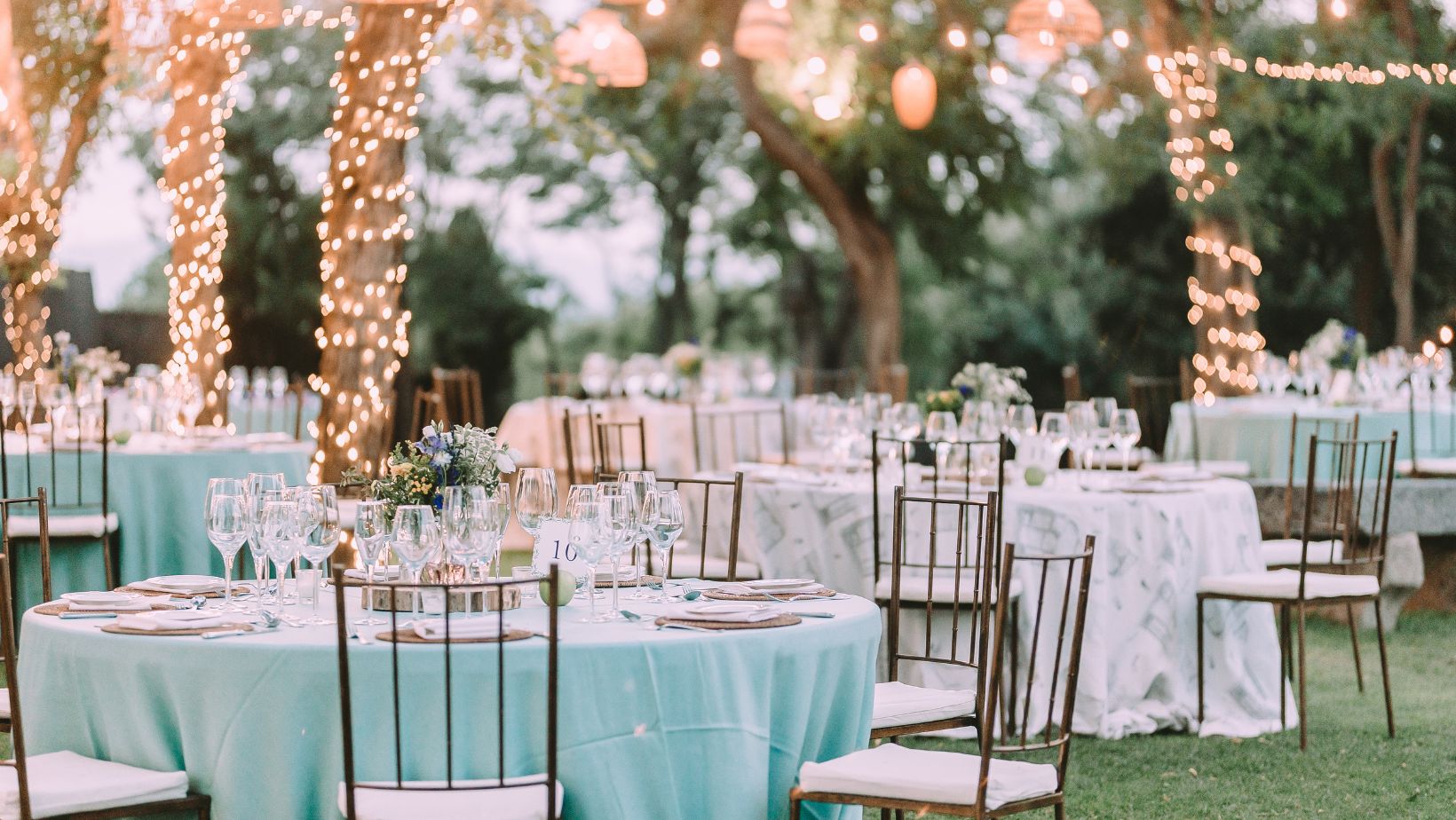 The venue becomes even more enchanting in the summer, with wildflowers painting a vivid picture of natural beauty. As your loved ones gather under the clear blue sky, the splendid view of the mountains stands as the only competition to the bride's radiance.
Aspen Meadows Resort
A marriage of modern architecture and stunning natural beauty, the Aspen Meadows Resort offers an awe-inspiring experience. With the Rocky Mountains as your wedding backdrop, the resort's floor-to-ceiling glass walls provide an unhindered view of this natural spectacle.
This venue captures the essence of Aspen—its simplicity, grandeur, and harmony with nature. Whether it's a winter wedding with the mountains capped in snow or a summer soiree with the green slopes gleaming under the sun, Aspen Meadows Resort is a stunner every season.
T-Lazy-7 Ranch
The T-Lazy-7 Ranch has a certain allure that captivates hearts. It's a perfect venue for those who fancy a casual, intimate affair under the open sky. The Meadow Wedding Site, with its verdant grasslands, presents a serene view of the majestic Maroon Bells.
It's where nature takes over as your decorator, and each season adds a different charm. The lush greens of summer, the colorful hues of autumn, the serene whites of winter, and the vibrant spring blooms set the stage for a day filled with love and joy.
Hotel Jerome
Imagine an elegant Victorian-era wedding right in the lap of the mountains. Sounds like a fairy tale, right? That's exactly what Hotel Jerome offers. This historic hotel boasts a classy, timeless charm that perfectly complements the rugged beauty of the mountains.
As you walk down the aisle, the grandeur of the Rockies is reflected through every window, making it an enchanting experience for you and your guests. If you're after classic elegance combined with natural beauty, Hotel Jerome is your venue.
The Little Nell
Nestled at the base of Aspen Mountain, The Little Nell offers an experience that's both luxurious and incredibly scenic. This venue offers a wedding deck that feels on top of the world. As you exchange vows, you'll be overlooking an awe-inspiring alpine panorama.
Underneath the vast blue sky, with the cool mountain breeze in your hair and the breathtaking view surrounding you, this spot promises a magical beginning to your marital journey. Love, indeed, feels higher at The Little Nell.
Maroon Bells
Renowned as 'the most photographed peaks in North America,' Maroon Bells offers an idyllic backdrop for your wedding. Imagine standing against the dramatic setting of these twin peaks, mirrored perfectly in the crystal clear lake beneath.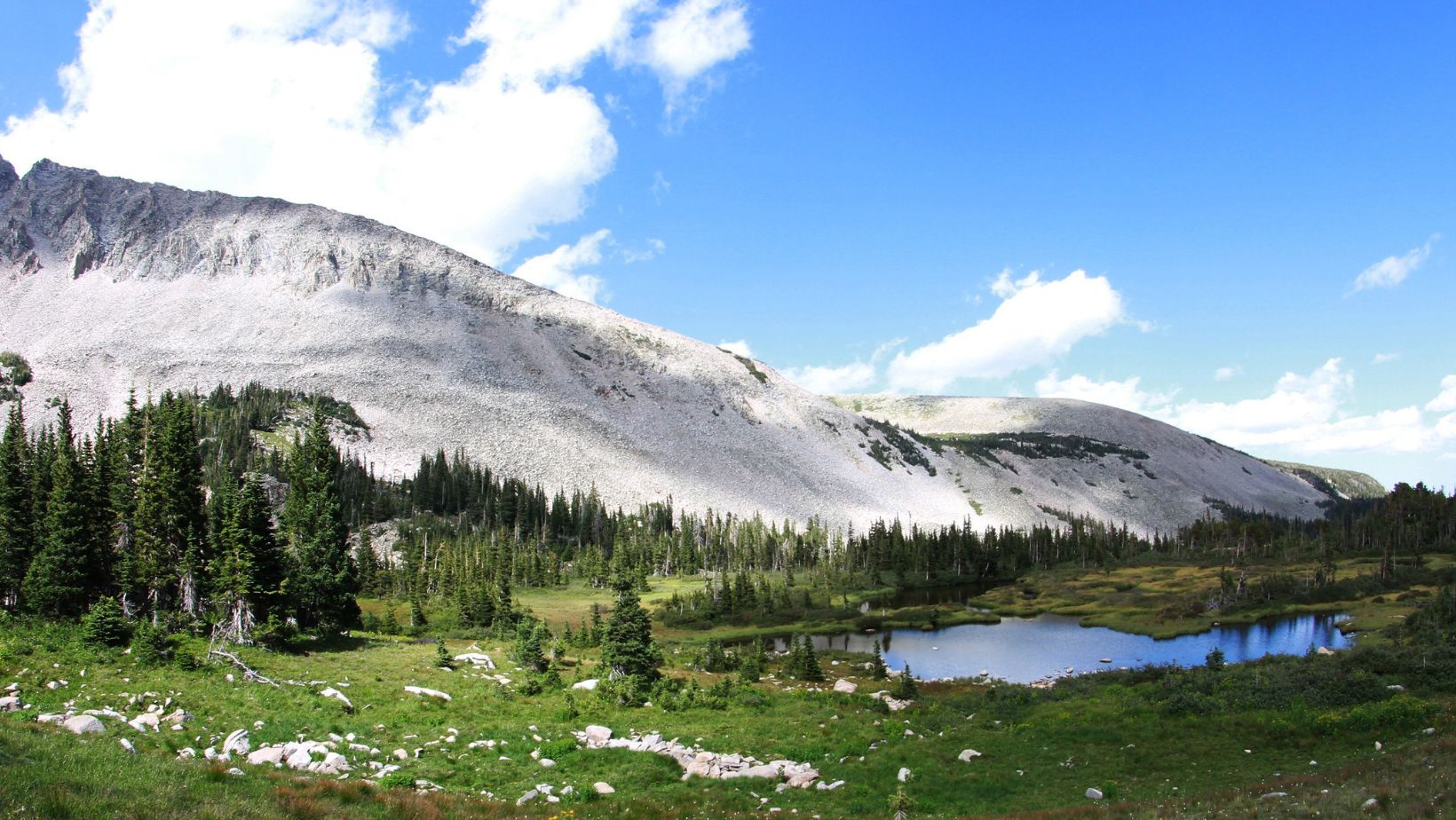 Whether it's the lush green of summer or the fiery red and orange of fall, the Maroon Bells stand in all their glory throughout the seasons, making every moment of your ceremony feel like a scene from a romantic movie.
Aspenx Mountain Club
When the words' private' and 'luxury' come to mind, Aspenx Mountain Club surely follows. Styled like an old European ski chalet, this venue brings an alpine aesthetic to your nuptials. The tasteful blend of wood and stone, along with spectacular views, makes this spot effortlessly chic and charming.
Here, sophistication isn't just in the décor; it's in the air. As the sun sets and the mountains bathe in its golden light, you and your beloved will bask in the glow of love as enduring as the peaks around you.
The Gant
Located in the heart of downtown Aspen, The Gant is where convenience meets luxury. This venue offers spectacular views of the mountains without sacrificing its urban appeal. Plus, its well-equipped condos make it a seamless choice for large wedding parties.
Your wedding becomes a lavish affair at The Gant, where every moment is made memorable against the backdrop of Aspen's beautiful skyline. This venue is the perfect finale for our list, much like it could be the perfect start to your happily ever after.
When Two Become One in Aspen
Aspen's beauty, tranquility, and grandeur make it a perfect place to unite with your partner. Each of these Aspen wedding venues provides a unique setting, whether you're into rustic charm, modern elegance, or classic sophistication. By marrying in Aspen, you're not only choosing a venue – you're choosing an experience you and your guests will remember for a lifetime.
Getting There is Half the Fun
Of course, an unforgettable wedding requires more than just a magical venue. The journey there should be equally enchanting. So, don't forget to book your Aspen wedding transportation. Whether you're looking for a luxurious limo or a fleet of shuttles for your guests, you will be covered. Because let's face it, the only hitch you want on your wedding day is getting hitched!