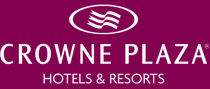 Crowne Plaza Leeds might strongly believe that there's no such thing as too early to start understanding the business world, as they intend to mix classic school education with boardroom experiences, getting pupils acquainted with presentations held in the hotel's meeting rooms. To give school children a head start in business, the hotel plans to hold classroom meetings where they will prepare kind-friendly presentations for their classmates while receiving tips from hotel expert Matt Bryam in the popular style of the Apprentice TV show.
The program addresses local school children between the ages of 10 and 14. A training day will include presentation skills training from local businesses and members of the meeting and events team at Crowne Plaza.
"Getting kids into the boardroom may seem like an unusual idea, but we believe that the confidence they'll gain from being in a boardroom environment will provide great life skills for the future," said Matt Byram General Manager of Crowne Plaza Leeds. "As part of our ongoing community relations project, we are really excited to offer the dedicated meetings rooms in our conference facility and the advice of our meetings and events team to our local schools and pupils."
Crowne Plaza Leeds has reached out to senior lecturer in psychology, Dr. David Holmes at Manchester Metropolitan University who stressed children's need to begin thinking about and training for business and business meetings as early as possible.
"They will gain presentation skills and the ability to interact successfully with adults as well as those in senior positions. These abilities will not only lay the foundation for success in future job interviews or presentations at school but will nurture the ability to be competent at social networking or at formal events. Beyond these specific outcomes, participating children are almost certain to gain a level of social and personal confidence which will enhance their lives in many areas beyond the boardroom," Dr David A Holmes explained.

"The earlier such skills and confidence are gained in life, the greater the positive knock-on effect will be in forming the building-blocks of leadership and outstanding success in many avenues. Formal meeting skills are about engaging and bonding people in common purpose or constructive argument, which is far removed from the negative effects of computer games in the bedroom or hours wasted hanging out on street corners."