Mexico remains a favorite location for vacationing Americans, and it is easy to find reasons why. With the splendid beaches, vibrant More about other interesting nightlife, cultural depth, architectural marvels, bustling markets, mouthwatering food and awesome scenery, what's not to like? Here are some of the best cities in Mexico to visit.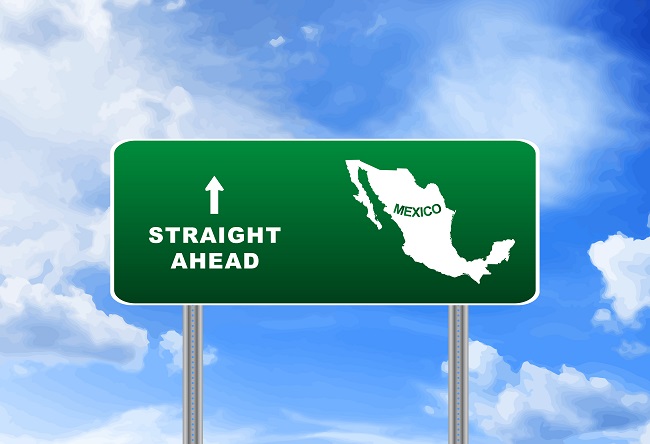 Puerto Vallarta
One of the most popular beach resorts in Mexico, Puerto Vallarta is a wonderful place to relax all day on the sandy beach and do nothing. However, if you are feeling more energetic, there is plenty to see and do. Take a boat tour to spot humpback whales and dolphins. Go sport fishing for marlin, sailfish and tuna. Paddle a kayak along Bandaras Bay. Enjoy water sports, scuba diving or snorkeling. In the evenings, go out on the town and enjoy the non-stop live music at the bars and nightclubs.
Los Cabos
Los Cabos, situated at the tip of the Baja California peninsula, is one of the most luxurious resort areas in Mexico. Besides its magnificent beaches, which vary from long strips of white sand to secluded coves, it is renowned among golfers for having some of the best courses in the world. The nightlife scene is excellent as well. Along the beach are resorts that offer an all-inclusive vacation experience, such as the beach resort at www.delmarescapes.com.
Mexico City
Mexico City is one of the most fascinating cities in the world. This multifaceted metropolis is renowned for its arts and culture scene as well as its magnificent cuisine. You can find hotels and restaurants to fit any budget. The list of sights to see is endless. Explore the Metropolitan Cathedral, the Palace of Fine Arts, the National Museum of Anthropology, the Frida Kahlo Museum, Chapultepec Forest and the amazing pre-Columbian pyramids at Teotihuacan. These are just a few of the unforgettable sights in and around this enigmatic city steeped in its own history.
Puebla
If you want the ambiance of Mexico City but without the crowds and pollution, try Puebla. Located just a few hours away, it is known for its writers, musicians, artists, and exciting history and tradition. There is a magnificent cathedral and piazza, large colonial houses and absorbing museums full of ancient artifacts. With an imposing view of snow-capped volcanoes, it is one of the oldest and most beautiful cities in Mexico. Also know for its culinary excellence, Puebla is considered the world capital for such dishes as mole, chalupas, chiles en nogada, sweet potatoes, Santa Clara cakes, and pecan and pine nut fudge.
Merida
Merida, four hours inland from Cancun, is the capital of Yucatan. It has a rich history. The Spanish built it as a walled fortress on the site of the ancient Mayan city of T'ho. The pyramids of the Mayans were destroyed and used in the construction of the cathedral and other buildings, but some of the old Spanish city gates remain. Merida maintains its unique cultural heritage and identity, and Mayan is spoken along with Spanish as a local language. Enjoy the music, dance and cuisine of Yucatan, and shop for the famous local handicrafts. If you wander the narrow streets you will marvel at the colonial architecture and some of the best museums in the region. More about other interesting cities in Yucatan you can read here funsunmexico.com/blog/guide-to-the-best-yucatan-travel-destinations
These are just a sampling of the many wonderful places to explore in Mexico on your next vacation.
This article was written on behalf of Del Mar Escapes, your number one choice when looking for a great place to stay in Los Cabos. Click here and see what they have!