Nestled in the heart of Tennessee's Great Smoky Mountains, Pigeon Forge is more than just a picturesque town known for its stunning natural beauty. It is a treasure trove of rich culture, vibrant festivals, and unforgettable local events that showcase its unique Southern Appalachian heritage.
This combination not only breathes life into the region's tourism but also fosters a strong sense of community spirit that runs deep among its residents. Whether you are a local resident, a regular visitor, or planning your first trip, this guide will open the door to a more profound appreciation of the cultural richness that makes Pigeon Forge a unique place to explore.
The Essence of Pigeon Forge Culture
The culture of Pigeon Forge is a vibrant blend of tradition, influenced significantly by the Smoky Mountains and Southern Appalachian heritage. This rich cultural landscape manifests in local customs and traditions deeply rooted in the area's history.
This culture is influenced by the stunning Smoky Mountains that have provided sustenance, shelter, and shaped the local way of life. The area's natural beauty has inspired various cultural activities and festivals, shaping the overall outlook of the people.
Art, music, storytelling, and local craftsmanship, featuring age-old Appalachian techniques, form the cultural pillars of Pigeon Forge. These elements preserve the past while fostering a strong community identity. This culture also adapts and evolves, with contemporary artists drawing inspiration from tradition, creating a unique fusion of the old and the new.
Annual Festivals And Events in Pigeon Forge
Pigeon Forge boasts a year-round calendar filled with festivals and events that highlight the region's rich cultural heritage, community spirit, and love for entertainment. These celebrations not only add to the local charm but also make every season a great time to visit.
The Spring Wildflower Pilgrimage: Held annually in late April, this event offers professionally guided walks to explore the spring flora and fauna of the Great Smoky Mountains National Park. It's a unique opportunity for visitors and locals alike to learn about the area's biodiversity and appreciate its natural beauty.
The Patriot Festival: On every 4th of July, Pigeon Forge commemorates Independence Day with the Patriot Festival. It's a day filled with live music, food, and family activities, culminating in a spectacular fireworks display. The festival brings people together, fostering community spirit while celebrating the nation's history.
The Pigeon Forge Fall Harvest Festival: This event signifies the beginning of the fall season, inviting people to enjoy the breathtaking autumnal colors of the Smoky Mountains. The festival features local craft displays, seasonal decorations, live music, and a variety of food stalls serving local and seasonal fare.


The Winterfest Kickoff: The Winterfest, starting in November and running through February, transforms Pigeon Forge into a winter wonderland with millions of holiday lights and decorations. The kickoff event is a night of music, food, and community celebration, setting the tone for the festive season.
Popular Cultural Attractions
Apart from the joyous festivals and events, Pigeon Forge is home to several cultural attractions that offer a deeper understanding of the town's unique heritage. Here's a glimpse at some must-visit spots:
Dollywood: This popular theme park is more than just rides and entertainment. It is a tribute to the Southern Appalachian culture, named after country music icon and local legend, Dolly Parton. The park hosts music events featuring local artists, traditional craft demonstrations, and serves a variety of southern cuisine. It is also home to the Southern Gospel Museum and Hall of Fame, celebrating the rich history of Southern Gospel music.
Titanic Museum Attraction: This museum offers an immersive experience into the tragic history of the RMS Titanic. It houses more than 400 pre-discovery artifacts and offers visitors a chance to feel what it was like aboard the famous ship. The museum is a remarkable tribute to the Titanic's passengers and crew.
The Island in Pigeon Forge: A dynamic entertainment complex, The Island offers shopping, dining, and a range of attractions for all ages. The Great Smoky Mountain Wheel, the Island Show Fountains, and the Ole Smoky Moonshine Distillery are popular highlights.
Great Smoky Mountain National Park: While not a cultural attraction in the traditional sense, this national park plays a crucial role in shaping Pigeon Forge's cultural identity. The park's vast wilderness, home to diverse flora and fauna, has influenced the way of life of people in the region and continues to be a source of inspiration for artists, musicians, and storytellers.
Taste of Pigeon Forge: Local Cuisine
No cultural exploration would be complete without indulging in the local cuisine, and Pigeon Forge offers a culinary scene that mirrors its rich heritage and the flavors of the South. The town's food landscape boasts a unique blend of traditional southern dishes, Appalachian specialties, and mouthwatering barbecue.
Visitors can savor classics like fried chicken, biscuits and gravy, cornbread, and catfish at the numerous local diners and restaurants.
What's more, Pigeon Forge hosts food festivals that cater to every palate. The 'Taste of Autumn' event is a local favorite, featuring the best of Pigeon Forge's culinary scene while supporting United Way of Sevier County.
The annual BBQ & Bluegrass Festival at Dollywood serves up some of the best barbecue in the region, accompanied by toe-tapping bluegrass music.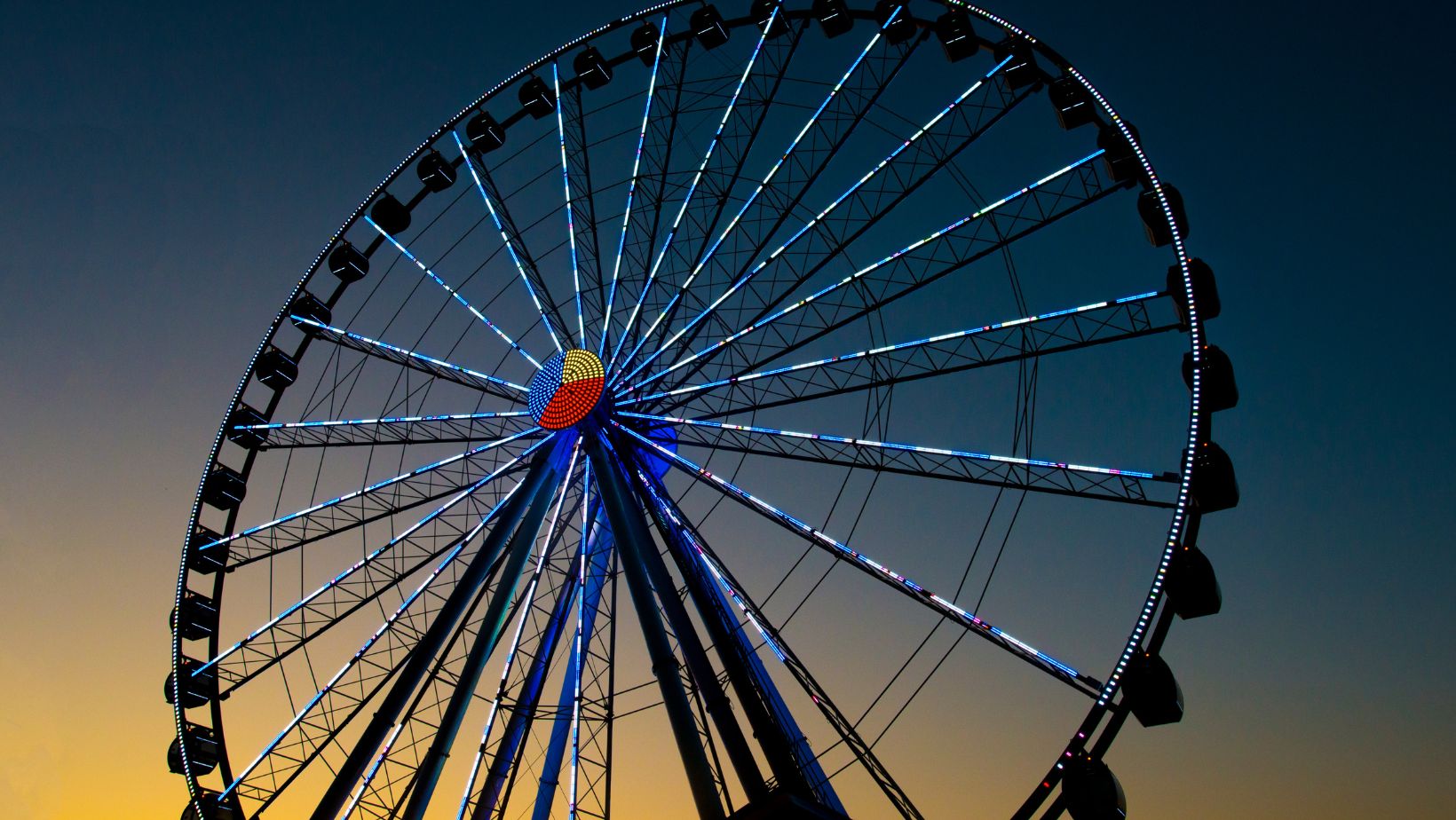 In essence, Pigeon Forge's culinary scene is not just about the food; it's a gastronomic journey that binds the community, celebrates its heritage, and invites visitors to participate in its culinary traditions.
Conclusion
The vibrant cultural life in Pigeon Forge, characterized by its lively festivals, rich traditions, and compelling local events, forms the essence of this charming Smoky Mountain town. These elements, steeped in the unique heritage of Southern Appalachia, not only attract tourists from all around the world but also build a strong sense of community among the residents.
As we have journeyed through this exploration of Pigeon Forge's cultural tapestry, it's evident that these cultural expressions serve as a testament to the region's past, a celebration of its present, and a beacon for its future.
As Pigeon Forge continues to cherish and cultivate its cultural treasures, it beckons everyone to join in the celebration, adding their own notes to its ongoing symphony of tradition and community.