Canada is an incredibly popular place to visit in the winter due to all the snow and winter sports, but many people don't realize that Canada is an equally awesome place to visit in the summer. The country has ten provinces: Manitoba, New Brunswick, Alberta, British Columbia, Newfoundland and Labrador, Nova Scotia, Prince Edward Island, Quebec, Ontario, and Saskatchewan, and three territories: Northwest Territories, Yukon and Nunavut – all of which offer unique destinations for your summer vacation.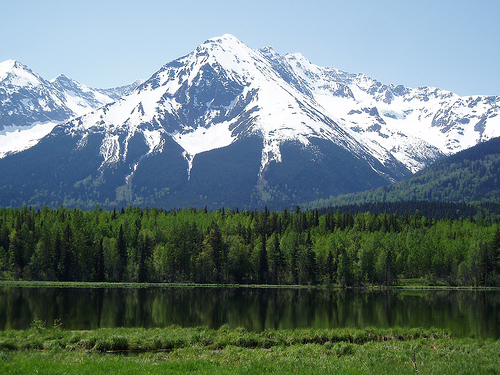 Photo source
Summertime is a time of festivals in Canada
There are so many festivals going on throughout Canada. There's the Montreal International Jazz Festival, which takes place in late June — early July. One of the largest and best known jazz festivals in the world, it has attracted musicians the likes of Van Morrison, Bob Dylan and Jamie Cullum.
There are over 650 concerts during the festival, and a great many of them are free to the public. With over 3,000 artists from 30 different countries, this is truly an international event.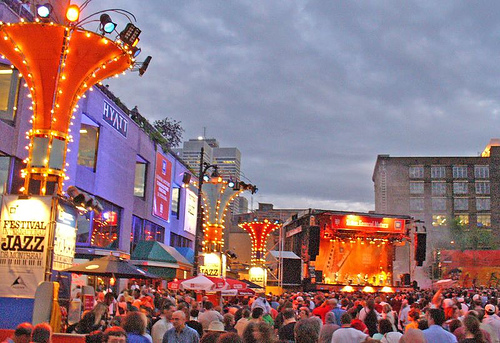 Photo source
Another summer festival is the Calgary Stampede held in the city of Calgary in Alberta. It takes place every July. The Stampede hosts the world's largest rodeo in addition to having things like exhibitions, parades, stage shows, concerts, competitions and chuck wagon racing. The Stampede officially begins with a parade featuring marching bands, floats and horses. Cowboys, police officers, politicians and clowns often join the parade as well. In the rodeo, people can watch competitors participate in activities the likes of bull riding, barrel racing, steer wrestling and bareback riding.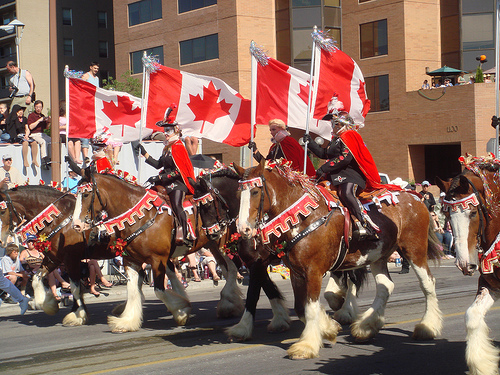 Photo source
The festival of Caribana is a Toronto festival that celebrates Caribbean culture and traditions. It is held during the summer each year. It is reputed to be the largest street festival in all of North America. Caribana runs for two weeks, and the main attraction is a massive street parade of costumed dancers and musicians playing live Caribbean music and dancing. There's also another smaller parade called J'ouvert.
[adsense]
Participants and spectators alike cover themselves with things like mud, flour, baby powder or paint in order to look like evil spirits, according to Caribbean tradition. A number of musicians participate in the festival by performing at fêtes, which are small parties that are held both before and during Caribana. Each fête will have some sort of theme, such as wearing all white and crazy hats.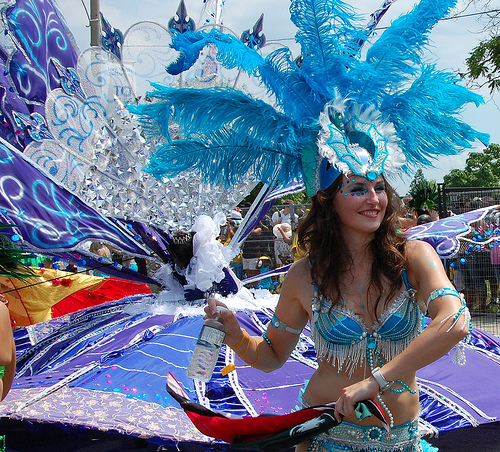 Photo source
Folklorama is a festival that runs for two weeks in August in the city of Winnipeg. At this festival, you can taste food from a variety of other countries and celebrate the cultural diversity that makes up Canada. There are 40 to 45 pavilions in Folklorama, each one representing a specific country. At each pavilion, you can learn more about that particular country's culture, song, dance, cuisine and crafts.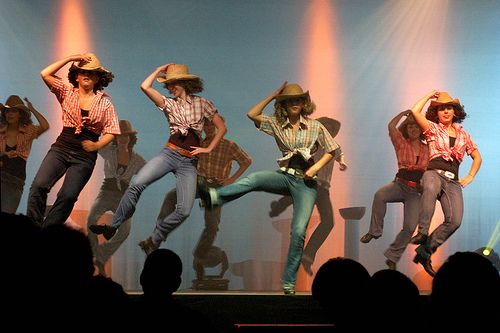 Photo source
About the author
This post was contributed by Trevor Stuart. He writes for a website about auto insurance in Canada.