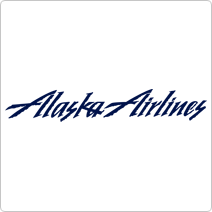 Alaska Airlines is trying out a new option for air travelers, self-bag tagging, which takes some of the hassle from the check-in process, making it quicker than usual. Alaska Airlines passengers departing from the Tacoma International Airport in Seattle are now able to print and attach their own baggage tags by visiting the self-service kiosk placed in the lobby. All they have to do next is show their ID and drop off their luggage with an airline representative, thus moving straight to the security screening part of the check-in.
The first test run of the self-tagging system for Alaska Airlines customers was carried out last year in Oregon. Following the successful trial of back then and this official debut in their largest hub, the airline will expand this option to more airports across their routes later in the next few months.
[adsense]
"Customers who have used the service are delighted to be able to help themselves by tagging their own bags, dropping them off and going on their way," said Jeff Butler, Alaska Airlines' vice president of customer service-airports. "We are committed to making Alaska the easiest airline to fly on and self-bag tagging is another step toward that goal."
The self-bag tagging option has already been approved by the Transportation Security Administration (TSA) for Seattle and other airports where Alaska and Horizon Air operate. This fresh option is part of Alaska Airlines target of making travel easier for its passengers. Within the same program, a mobile website allowing air travelers to access their boarding pass via smartphone, tabled or other mobile devices, was recently launched, together with an expedited security screening for 'known travelers,' provided through a partnership with the TSA for the Seattle and Portland airports where Alaska operates.