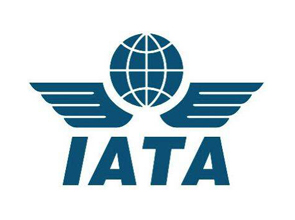 The ever increasing flight ticket cost caused by growing fuel prices and political unrest have taken their toll on air travel demand, causing a drop in February, showed recent data released by IATA.
The organization has just released their February premium travel monitor which outlines a sharper drop for economy travelers than for premium buyers. While decreasing, air travel demand is still on a growing trend, but the growth has been slowed down. For the economy travel segment, the growth trend of 4.9% of January dropped to a 3.3% in February, compared with monthly results of 2010.
"Average international fares, including fuel surcharges, have continued to rise in recent months as a response to rising fuel costs, which reached $125 per barrel so far this year. Rising travel cost may cause price-sensitive passengers, such as holidaymakers, to reduce air travel," the report stated.
With premium travel less sensitive to price changes, the slowdown was less significant, going from 8.1% in January to 7.7% in February. The slower pace of air travel demand was caused by the political turmoil in several North African and Middle Eastern countries occurring in Fenruary. The Chinese New Year also impacted travel earlier in the month, shifting the balance even more. Yet the impact of negative factors was partially countered by the strong demand in business travel, powered by world trade events scheduled for February.
[adsense]
"Business confidence, which usually leads changes in premium travel by several months, moved upwards to a near record level in February," said the IATA report. "This market segment is usually less sensitive to price and economic conditions were still clearly providing significant upward momentum in February."
IATA estimated premium air travel revenue for February to have increased by 15% compared to last year's February, but the revenue level is still 9% lower than before the recession.
IATA also warned that the reports for following months would be even grimmer, as the political turmoil was far from being over and the effects of the Japan earthquake and nuclear scare would show their consequences in the near future.