Buying gifts for your special someone can be challenging, especially if you're tired of giving the same old brand of clothes or food every year. Avoiding stress while shopping for presents is crucial since negative emotions can lead to impulse buying.
Careful planning can help prevent this problem and simplify gift shopping this holiday season. Check out these gift ideas you can send your foodie loved ones this Christmas.
Meat Pies From Porto's Bakery and Cafe
If you have a friend or a family member who dreams of visiting Cuba, send them meat pies from Porto's Bakery and Cafe. The shop offers delicious Cuban meals to provide an exquisite culinary experience.
Aside from meat pies, the Los Angeles-based restaurant serves picadillo-stuffed potato balls, allowing patrons to taste generations of Cuban tradition. Refugiado, a light and tangy cheese and guava strudel, is also available for foodies who want to know why Porto is one of the legendary food stalls in Southern California.
iGourmet's French Cheeses for the Connoisseur Assortment
iGourmet's French Cheeses for the Connoisseur Assortment is the best present for cheese lovers with a taste for aromatic and robust flavors. This bundle is perfect for a Francophile fromager or anyone looking to try bold selections of French cheese classics.
The following cheeses are included in this gift set:
Comte Reserve: Made with fresh Alpine milk, this tasty cheese is an elevated version of the brand's base Comte, with a more complex and nutty taste.
Pont L'Eveque: One of the world's oldest cheeses, Pont L'Eveque is a highly pungent washed-rind cheese, perfect for adventurous eaters.
Buche de Chevre: This goat's milk cheese combines different flavors and textures to make you crave a warm French baguette and a glass of red wine.
People's Choice Beef Jerky's Holiday Beef Jerky Box
If you have a loved one who enjoys dried meats, send them People's Choice Beef Jerky's Seasoned Greetings Jerky Box. The bundle can be a delightful present for that special person in your life who appreciates handcrafted and artisanal food snacks.
Each treat in the Holiday Beef Jerky Box is full of flavor. The beef jerky box also includes a branded PCBJ leather keychain, a cow head ornament, and a special holiday card.
Redemption Road Coffee Gift Basket
Founded in 2015, Redemption Road Coffee aims to serve "coffee for the soul," reflecting the owners' roots in ministry. The company uses specialty-grade coffee from farms that give back to local communities.
The Colorado-based coffee brand has a Large Gift Basket with medium roast and dark whole bean coffee bags. The bundle also comes with an African coffee scoop and handcrafted leather mugs packed into a handmade burlap coffee bag basket.
While the aesthetic beauty of the gift basket is a plus, the drinks themselves are what made the brand famous. Redemption Road Coffee offers a single-origin Honduras coffee with rich notes of sweet brown sugar and nutty chocolate, perfect for cold mornings.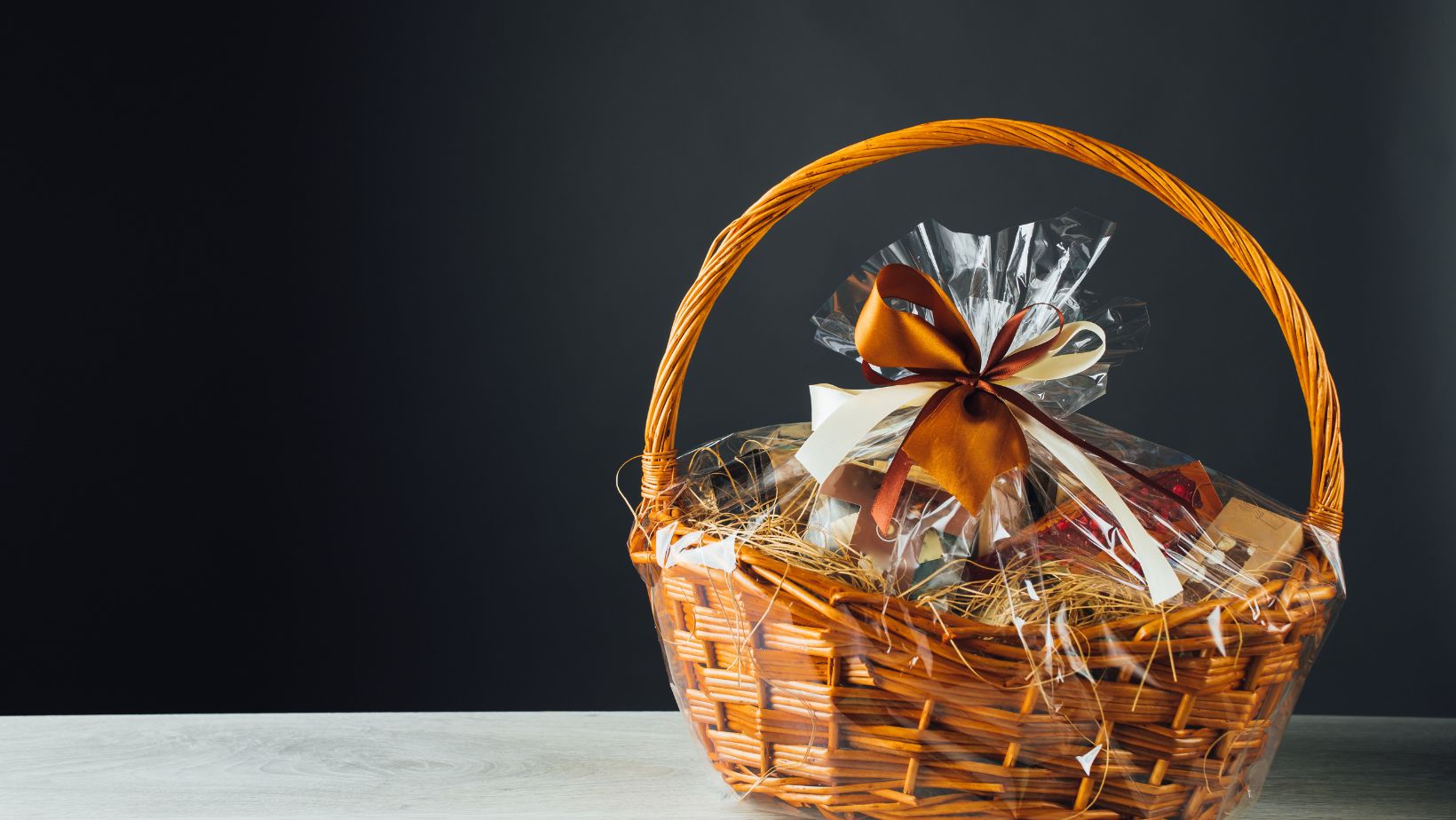 Another popular choice among patrons is the single-origin Malawi coffee. This drink has a rich roast that brings out dark chocolate's sweet and smooth flavor.
Coffee can be a thoughtful gift for your loved ones this holiday season. Not only is it a good source of energy in the mornings, but it also comes with various health benefits.
Japanese Kit Kats
Take chocolate gifts to the next level by sending your loved ones 300 flavors of Japanese Kit Kat. This gift is not only a tasty treat but also a good luck charm as the year draws to a close. Kit Kats sounds similar to the Japanese phrase "Kitto Katsu," which translates to "You will surely win."
The Kit Kat gift set comes in various flavors, including wasabi, green tea, hot chili pepper, brandy, cinnamon cookie flavor, orange, and pumpkin pie. With so many flavors to choose from, your special someone will enjoy trying them all.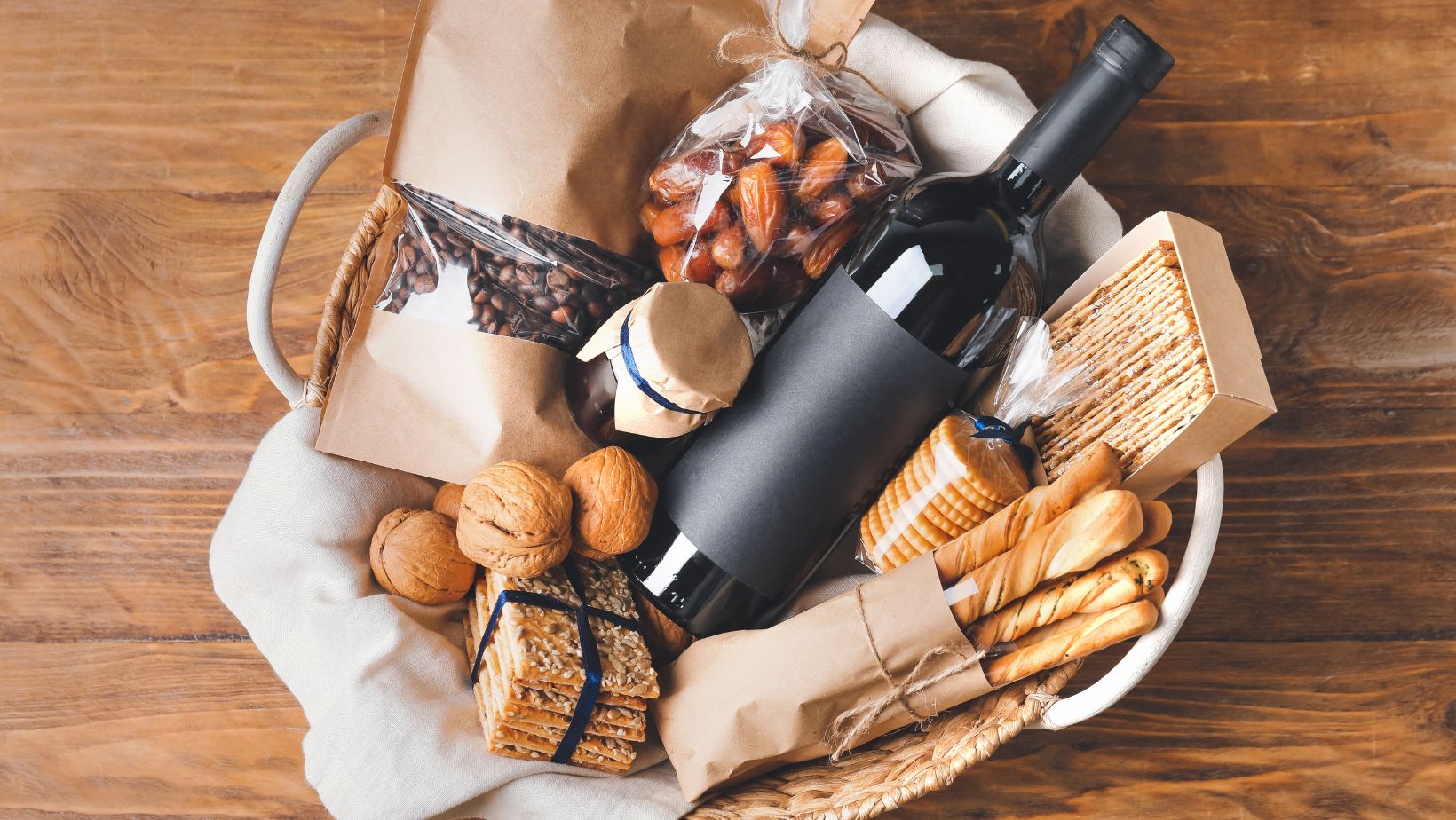 These are simple international food gift ideas you can send to your friends and family this holiday season. With these gifts, you can be sure that you can satisfy the unique food cravings of your loved ones.