I've seen Peleş Castle countless times, ever since I was in kindergarten. Each time, something new and absolutely amazing shows up before my eyes, while I also rediscovered my favorite parts of the tour. Although it's really a palace, it has been always referred to as a castle and it adorns (and contributes to the popularity of) the Sinaia mountain resort, one of the many such extremely busy resorts along the Prahova Valley.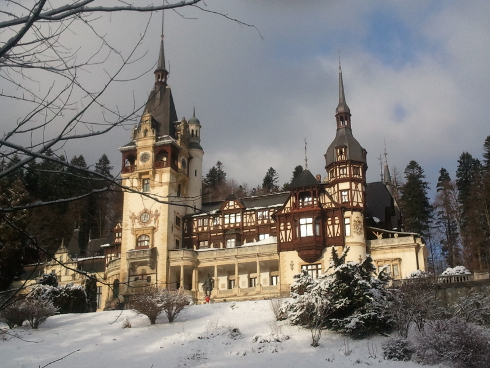 Sinaia is quite close to capital city Bucharest (about 2 hours by train or car unless you happen to visit on weekends and hit the traffic jams generated by thousands of people running from the big city to the mountains) and that makes it a quick getaway. It caters to all sorts of visitors – those in love with winter sports, the great outdoors, adventure travel, as well as those looking for leisure hikes that won't strain them much, restaurants, terraces, and packed night clubs.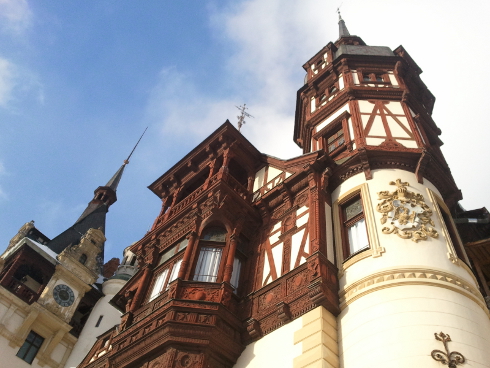 Peleş, however, is always a must see. Pay attention to when you visit, however, as the castle is closed on Mondays and can only be visited by 5 pm (which means you should be there a little before 4 pm to catch the last tours). The catch is that you don't just go in and visit on your own, you have to take one of the guided tours, so there might be a bit of a wait involved. There's of course a short version of the tour, but if it's your first time, I advise you to take the long one and discover the palace that has been home to the Romanian Royal Family for decades.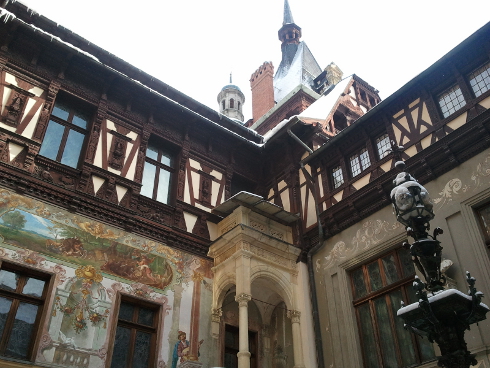 The castle's construction was a lengthy endeavor, lasting for over three decades – from 1873 to 1914. The official inauguration was however in 1883. Designed by German architect Johannes Schultz, the Peles Castle is a blend of several European styles, the most prominent being Gothic Revival and Neo-Renaissance. It had central heating and other modern facilities that King Carol I insisted upon.
[adsense]
The Eastern and Western war pieces in the arms and armor collection of over 4,000 pieces, the oriental rugs, the porcelain, as well as the paintings collection that's shy of 2,000 pieces or the furniture are only a few reasons to visit the castle.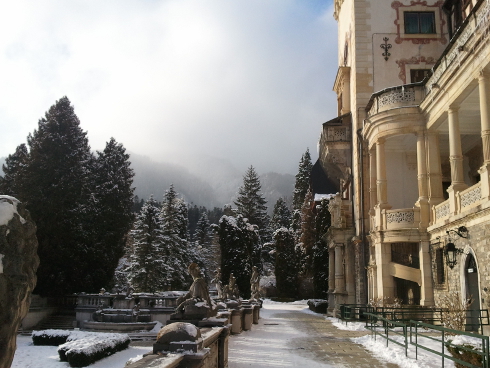 When you go, keep an eye out for current exhibitions. On my last visit, there a collection of clothes, decorations and other items embroidered by the Romanian queens themselves was on display.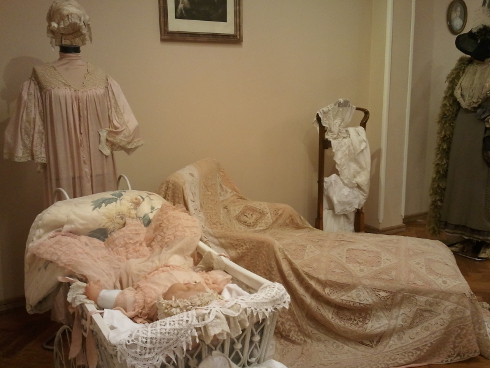 Seeing the style of the monarchy period in Romanian history, as well as the queens' talent and , their dedication to pieces that required skill and tons of patience was quite an event.
Of course, I will go again the next time I'm in Sinaia. Next time, I'll also be careful to pass and wait for the next tour if a bunch of school children are there!