A lot goes into picking the right outdoor furniture.
Many homeowners agree that the best outdoor furniture ought to be made from materials that can withstand the elements. For some, aesthetic appeal is the overriding factor.
But while tastes and preferences may vary from one property owner to another, certain aspects apply across the board when choosing the best outdoor furniture. This article looks at five of these factors.
1. Start With the Right Dealer
The biggest mistake you can ever make while shopping for outdoor furniture is failing to conduct your due diligence in choosing the right dealer.
First, start by establishing the duration the furniture supplier has been in operation. This isn't a direct indictment on new industry entrants. But when it comes to variety and experience, you want to purchase your outdoor furniture sets from a company that has been in business much longer.
Staying with variety, you might also want to visit the supplier's showrooms to understand more about their products. Dreamo Living is an established retailer that prides itself on offering different furniture styles and designs. The company also deals in a host of other furniture accessories, including cushions and lanterns.
Another key consideration while looking for a reputable furniture supplier is to evaluate the reviews and feedback the company has garnered from its previous clients. An overall score of at least 6/10 stars indicates that the dealer likely delivers on its claims.
Remember to check the supplier's shipping and return periods too. Besides, ask if they charge any extra fees, such as delivery and installation fees.
2. Measure Up
After finding what appears to be a reputable furniture dealer, the next step is to measure the size of your patio.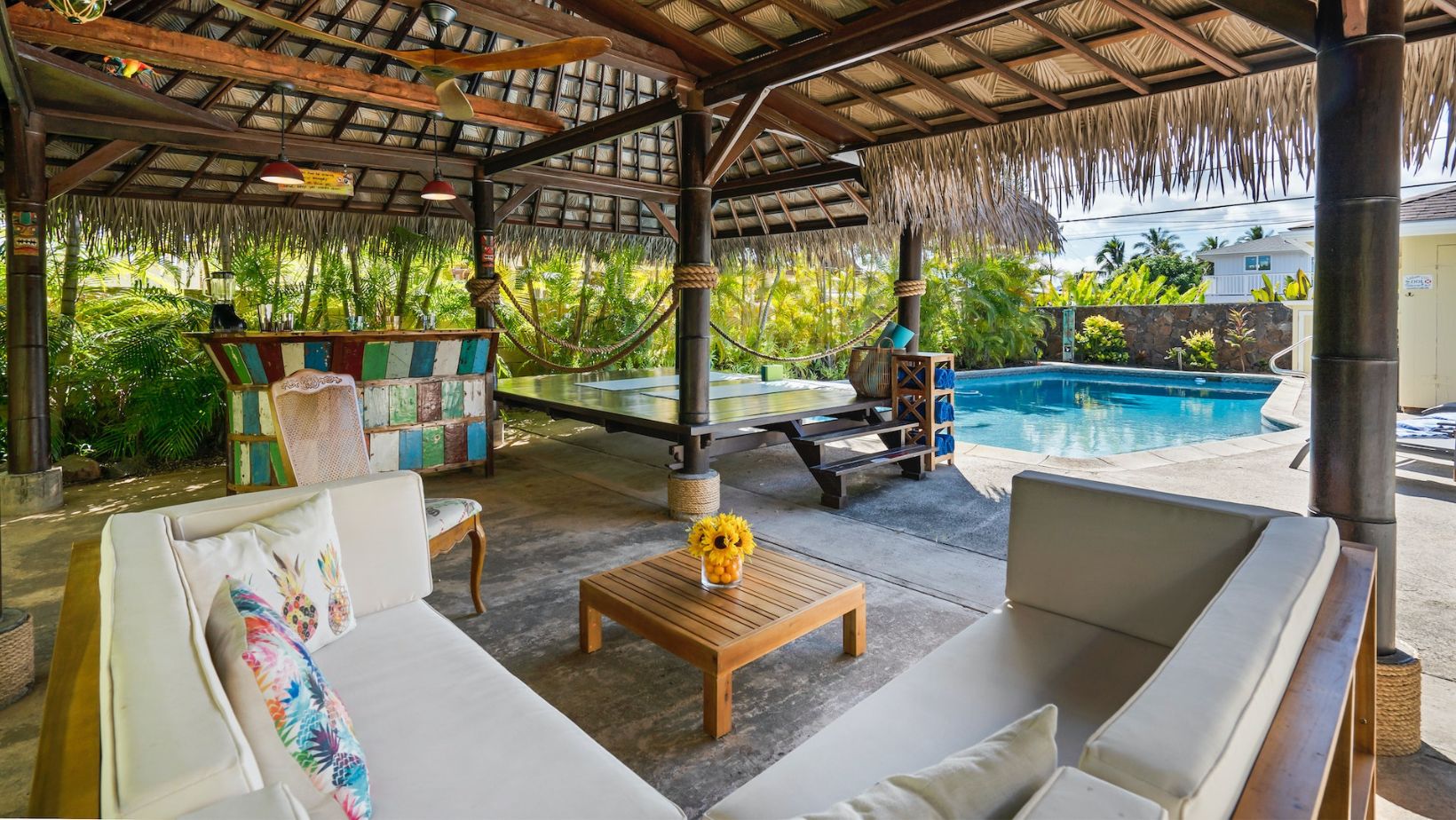 Get a tape and measure the surface area plus the circumference of the available space in your garden. These measurements will be key in determining the right outdoor furniture set to buy.
A tiny space will not be able to accommodate bulky chairs and tables. Similarly, fitting too-small furniture sets into a relatively large outdoor space would reduce your property's aesthetic appeal.
Experts discourage filling more than two-thirds of the available space with furniture as this will look cluttered. Whatever you do, make sufficient provisions for other accessories, such as lanterns and planters.
Be sure to also keep a clean room for a storage box where you can keep your cushions when not in use.
3. Find the Right Material
Many homeowners consider the material the most significant consideration when looking for outdoor furniture. And they're right.
Picking outdoor furniture made from high-quality material is the only way to cushion your precious investments from the cruelties of the elements. The good news is that there are many options to choose from.
Popular ones include;
Wood
Wood is arguably the most classic choice for outdoor furniture. This material can give your furniture an elegant and traditional look. It also blends well with nature-themed surroundings.
However, wood requires a significant amount of maintenance to prevent mold growth. Annual sanding and oiling may also be necessary to maintain its radiance.
When selecting outdoor furniture for your home, keep in mind these 5 tips for choosing the perfect pieces, including creative Green Egg DIY ideas from RTA Outdoor Living.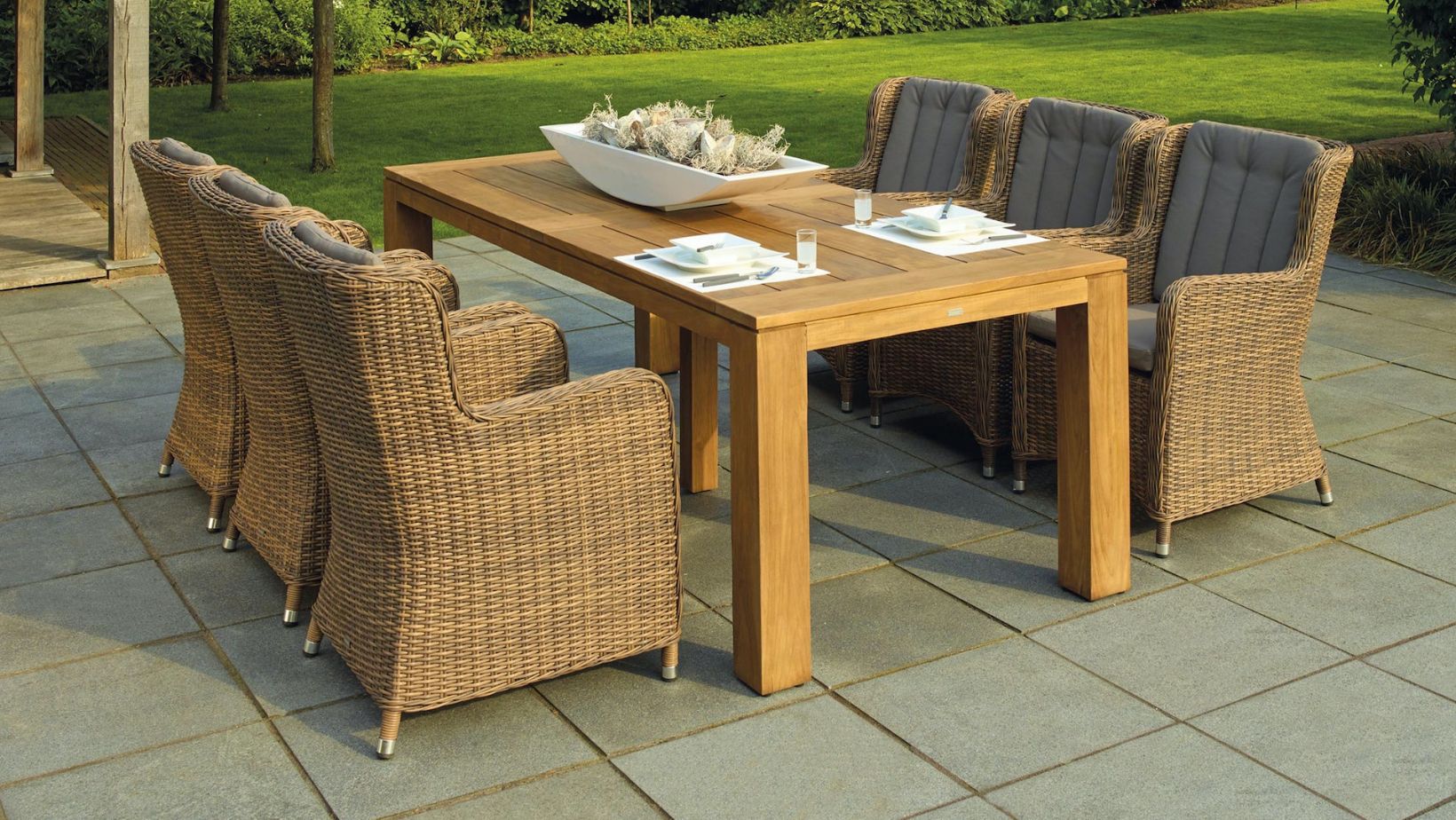 If you must opt for wooden outdoor furniture, consider teak. Teak stands out from most woods for its natural looks, durability, and weather resistance.
Metal
Metal is a common alternative to wood as it provides extended durability. However, that depends on the specific metal you choose.
Most metallic outdoor furniture is fashioned from steel or aluminum.
Steel is stronger but heavier and prone to rusting. On the other hand, aluminum is weaker but lighter and corrosion-resistant.
Rattan
The primary thing to love about rattan is that it comes in various designs, weaves, and materials. Obviously, each has its pros and cons.
Natural rattan is generally healthier on the skin but costlier and less durable than its synthetic counterparts.
In terms of material types, flat weave rattan is preferred for being lightweight and relatively affordable than curved weave.
Glass
Glass is perhaps the least preferred outdoor furniture material. That's understandable due to its fragility and bulkiness.
Plus, glass is incredibly difficult to store and has poor light-handling properties.
But with due diligence, you can still get your hands on outdoor furniture sets made from toughened safety glass.
4. Assess Your Outdoor Ambiance
Neutral colors are generally preferred for outdoor furniture. That's because they can blend seamlessly into both warm and cool surroundings.
However, you don't need to limit yourself to neutral or nature-themed colors when looking for outdoor furniture.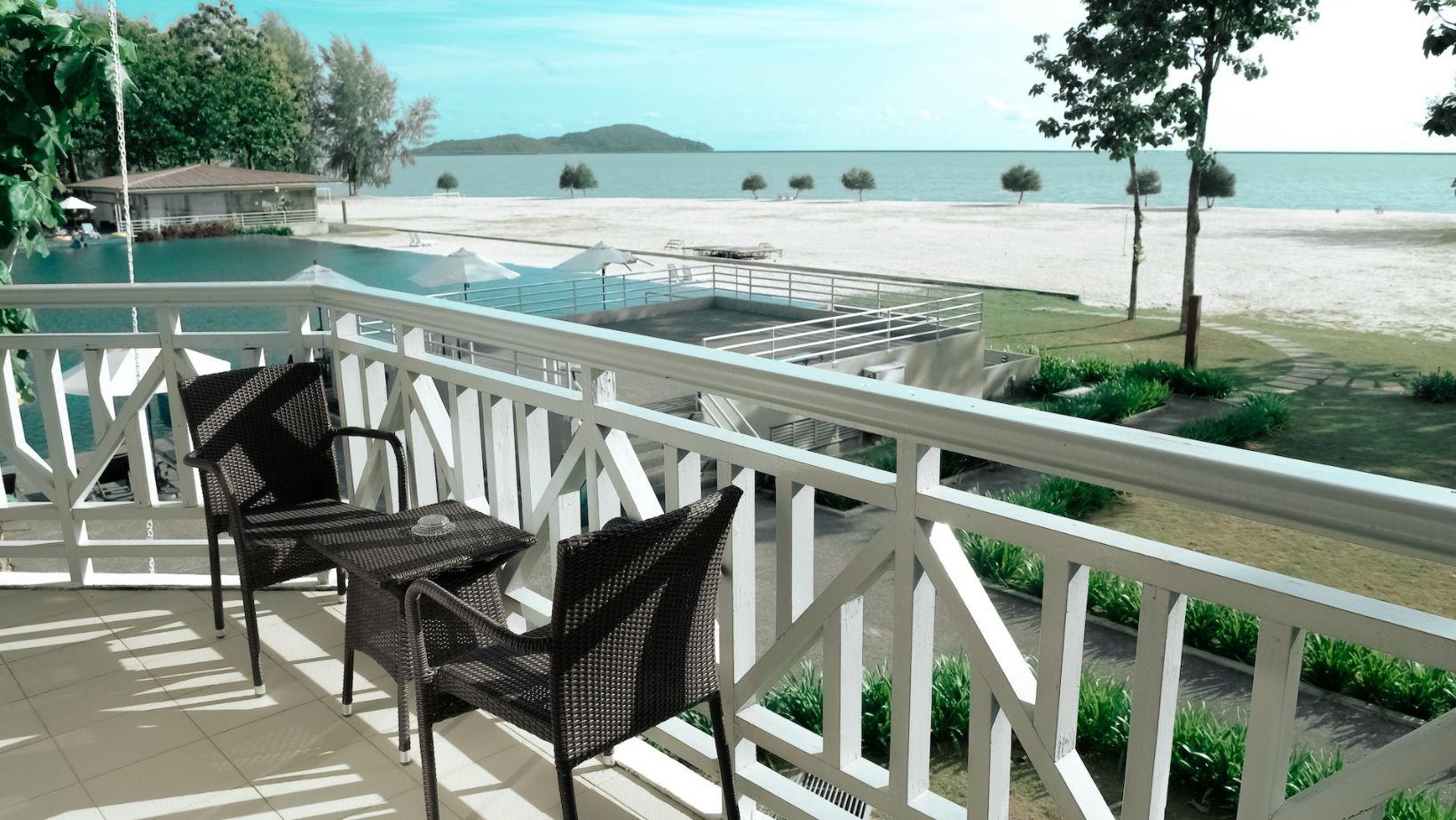 The idea is to assess your outdoor ambiance and select a color that complements it.
The good news is that most outdoor furniture materials come in various colorful finishes depending on your needs. For instance, you can find metallic outdoor furniture with a wooden finish.
5. Don't Forget the Storage
This is one area where many homeowners often skimp on. But it's a key aspect to consider in picking the right outdoor furniture.
It's not every day that you'll be using your outdoor furniture. Vacations, work commitments, and weather changes may make spending more time on your patio difficult.
Therefore, you need outdoor furniture that you can easily store. And that's where the element of weight comes in.
Stacking chairs and folding tables would be ideal here. That's due to their lightweight and space-saving properties.
Wrap Up
Picking the right outdoor furniture isn't a decision to make on a whim. It requires due diligence and extra precautions. Remember, this is more like a one-in-a-lifetime purchase.