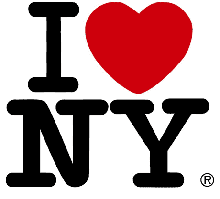 Tourist heading to New York City have a new fun attraction to get excited about. The city is getting ready to open a new pier that stretches 1,000 feet into the Hudson River. The official ribbon-cutting grand opening event will take place this Thursday. If you're heading to New York City and are a fan of relaxing or sporty activities around peers, make sure you don't miss this event staged at Pier 25 at North Moore Street and West Street on the Hudson River.
Pier 25 and the neighboring aria represent a whole new section of the Hudson River Park. The spot comes with fun activities and features an 18-hole miniature golf course, snack bar, beach volleyball, playground, artificial turf lawn for junior level sports, lounge-chair seating with views of the harbor and Statue of Liberty.
And if that's not enough, the upland part of this new park section includes a basketball court, skatepark, lawns and restrooms. Pier 25 was designed to attract even more travelers along with the far West Side of Manhattan which already is a hot NYC destination with thousands of visitors taking advantage of its bike path along the Hudson River Greenway and the High Lane and of course its vertical park levitating at 30 feet from street level.