One of the biggest challenges when going on a backpacking trip is making sure you have enough clothes for the trip.
Because backpacking requires you to be constantly on the move, bringing oversized baggage isn't an option. This means you'll have to make do with a few sets of clothes.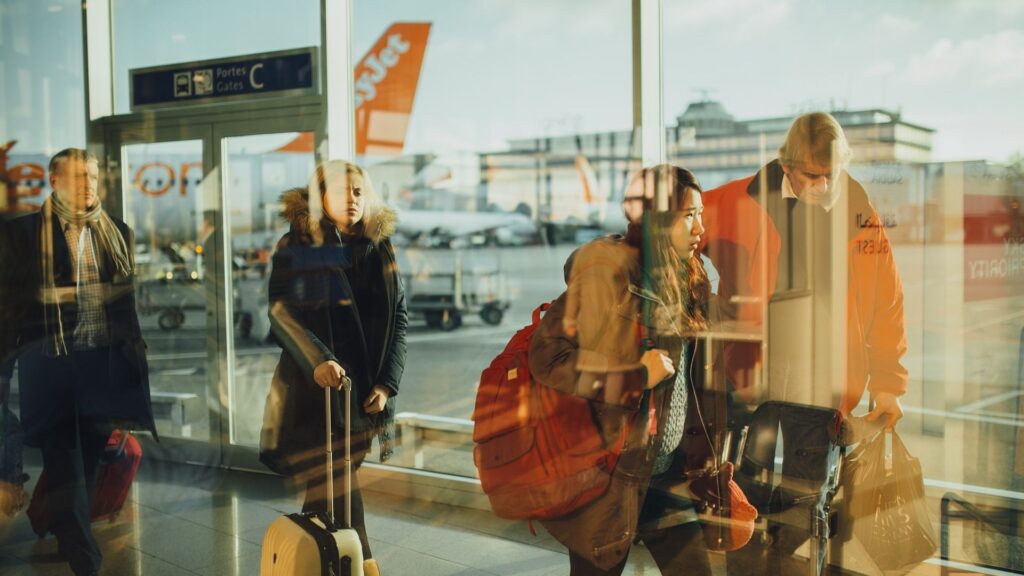 However, once you are able to pull off a trip with very minimal luggage, you'll begin to realize how convenient it is to the point that you'll never want to bring any excess luggage ever again.
I've listed a few tips I found useful to achieve a light backpacking experience for longer travels overseas:
Find the right luggage to bring
Minimalist travel comes with plenty of benefits, which is probably why people are starting to opt for a minimalist approach to carrying their things. However, there's a good and a bad to this phenomenon.
Minimalist backpacks are undoubtedly amazingly designed and built by makers. They also often come in stylish designs that will suit your personality and needs. Unfortunately, there are also plenty of backpacks and luggage available for you to choose from, and finding the right one for you can be a daunting task on its own.
When looking for the right backpack, consider getting a bag that's light and versatile. Every pound matters when traveling by air and some backpacks tend to use heavier materials. Having a versatile backpack also allows you to use the same bag for travel that varies in duration.
Evaluate each item
Traveling light means packing light, so it's very important to scrutinize each item that goes into your bag.
Unfortunately, this could mean you'll have to sacrifice your fashionable clothes in favor of simpler ones. After all, when your main goal is to experience and immerse in cultures, donning flashy get-ups shouldn't be a priority.
Unless the weather calls for it, avoid bringing heavy clothes such as bulky jackets as well as pants made with thick fabrics. It's also a good idea to bring versatile clothing (think of clothes that you can wear for hiking and for going out at night).
For your bath towel, you might have to choose something that's lighter and easier to pack in your bag.
Footwear is a bit tricky. Bringing one pair of sneakers for day to day travel or outdoor activities and one pair of sandals for laid-back excursions should be fine.
Do the laundry
Packing for a week's worth of clothes is very much possible with decent-sized backpacks and luggage. However, traveling throughout multiple weeks will require you to do your laundry. 
When you do your research, make sure to check available options for you to do your laundry. See if your hostel has laundry facilities, or check the area for self-service laundromats.
If all else fails, doing laundry on your own isn't as hard as it seems anyway, especially if you'll be traveling during summer when it's easier to dry clothes.
Reduce your toiletries
Addressing your toiletries and personal hygiene needs is another tricky aspect of minimalist travel.
If you're really going for a minimalist backpacking experience, I found that it's actually possible to simply pack my very personal items, such as:
Toothbrush and toothpaste
Deodorant
Shampoo and conditioner
Feminine hygiene needs
Everything else that wasn't mentioned can actually be bought in convenience stores or could probably be provided in your hotel. 
But of course, each person's hygiene requirements are different, so adjust accordingly as you see fit. Just be mindful of how much liquid you have in your backpack as some airports tend to be very strict in imposing hand-carry liquid amount restrictions.
Only bring essential gadgets
When it comes to electronic devices, carrying only the most essential ones can lighten your travel so much. Not only does it literally make your backpack lighter, but you also won't have to worry about your gadgets getting left, misplaced, or stolen.
When I travel, I only bring the bare essentials with me. Obviously, my phone and its charger are non-negotiables. I also just bring earphones instead of the much bulkier headphones so I won't have to keep stashing it away during the trip.
For my photos, my smartphone's camera usually does the trick for me anyway, so I don't really bring a camera when I travel. I do bring my tablet device though, rather than bringing a laptop which I won't use all the time. This helps me stay connected and entertained during layovers.
Organize your things with packing cubes
I consider packing cubes as one of the best inventions that minimalist backpackers would probably appreciate a lot.
Packing cubes are basically just smaller pouches made with thin lightweight material. It allows you to compartmentalize your things so that it's not all in one big mess.
Some packing cubes can even be compacted further, allowing you to put in more stuff in your bag. Try rolling your clothes when arranging them inside packing cubes for a tighter fit.
Check airline restrictions on luggage size and weight
All airlines normally have carry-on bag size restrictions. If you're planning not to check any bags, see to it that the backpack or the luggage you're using will fit within your airline's size restrictions.
Additionally, some budget carriers impose a strict hand-carry weight allowance and will check your bag's weight on the check-in counter. Just to be sure, it's best for you to search for the weight and size of carry-on luggage that is normally allowed inside the airplane cabin.
Get going on your minimalist backpacking trip
Now that you've read up on some minimalist backpacking tips, get packing! With a lighter backpack on your back (or a wheelie, if that's what you prefer), you're now more able to make the most out of your journey. See to it that you're fully prepared to explore new places – both physically and mentally – to have a safe and fulfilling adventure!