So, you have finally made up your mind to go hiking in the Alps. Congratulations – it is undoubtedly the paradise of any hiking enthusiast. But, before packing your bags, you should know some facts.
Acing that first hike in the Alps can be a rewarding experience, especially if you long crave it. The truth is that this place is like a Disneyland for mountaineering: a plethora of choices as regards routes and trails. From each corner of this mesmerizing mountain range, from Austria to Switzerland, France to Italy – some of the highest peaks on the globe – you will likely experience a trace to suit your taste and hiking needs.
Nonetheless, navigating the Alps is intimidating even for professionals, not to mention newbies, so here is a list of facts about Alpine hiking, as well as worth considering walks to be mindful of.
Weather
The majestic mountains of the Alps make for an ideal destination for an adventure holiday, but even so, you should know that weather here is quite unpredictable, so you must prepare accordingly. As for every mountainous area on Earth, temperatures in the Alps tend to be higher at lower altitudes and vice versa, so the more you climb, the more likely you are to experience temperature decreases.
Sometimes, it is pretty hard to get information as regards the temperature for a particular location, especially if it is about a peak or mountain hut, so the best you can do is to estimate it by relying on the temperature of a village nearby and reduce 1 degree Celsius for every 100 meters of altitude climbed. Temperatures, of course, depend on the season you go hiking. For example, in the summer, you will likely encounter balmy, warm, and perhaps a bit windy weather. Mornings in the Alps can also morph into gloomy afternoons with downpours, lightning, and thunder.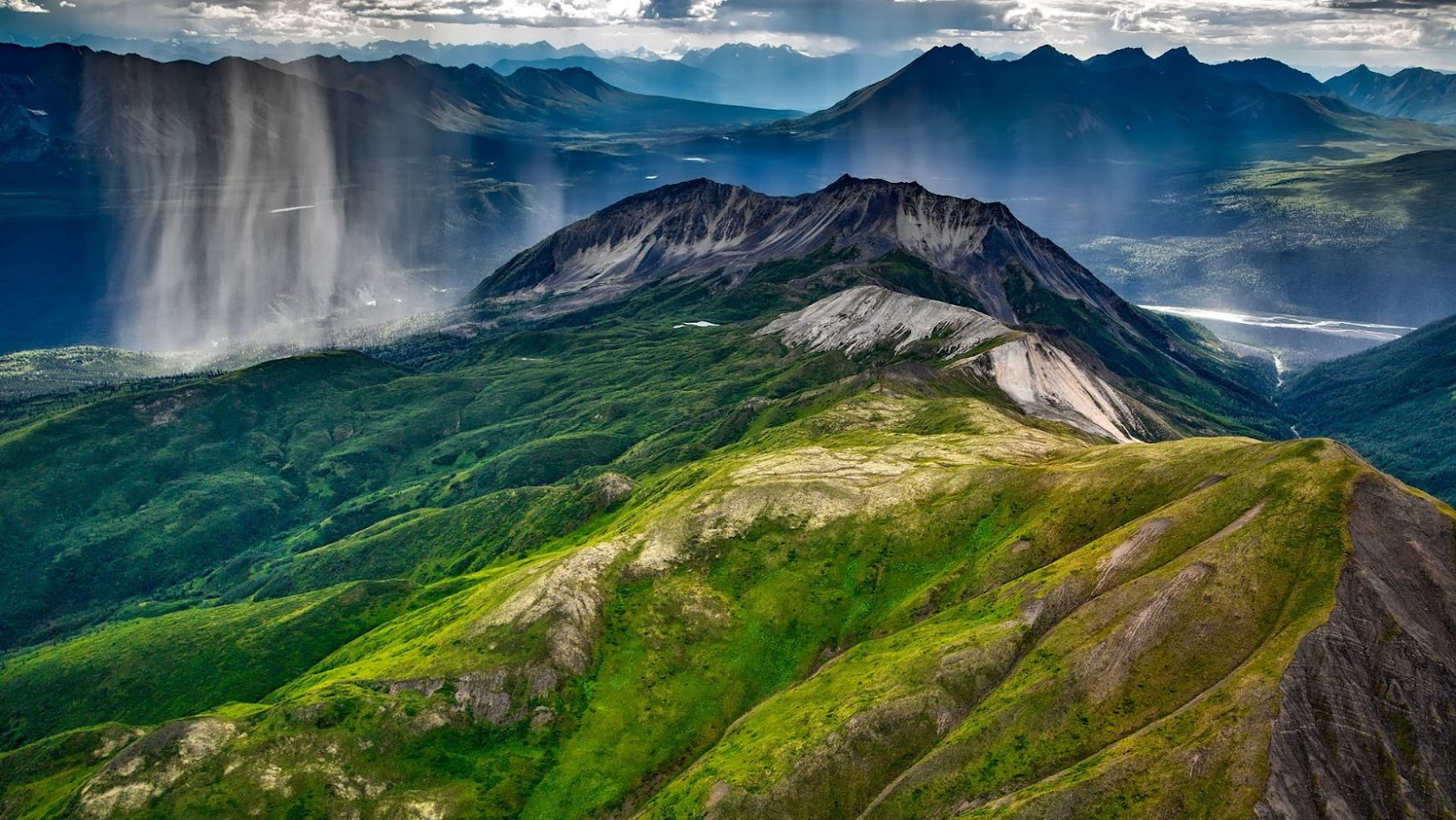 So, our advice would be to carefully check the weather forecast before adventuring into the Alps' hiking trails to avoid danger. Although it is quite rare for someone to be hit by lightning, particularly if sheltered, the unexpected can happen, and, well, better safe than sorry. Also, do not forget to bring light waterproof clothing if you plan to go hiking during this period.
In winter, however, expect to experience shallow temperatures, sometimes -20 degrees Celsius in the daytime. Thus, we only advise you to go hiking if you have adequate clothing to keep your body's temperature at a normal value.
Animals in the Alps
Apart from the breathtaking landscapes, you will also likely see absolutely blooming wildlife. So, whenever you stop to rest, be sure you look around. We know you are here for the hiking experience, but it would be a pity not to admire the adorable animals of the Alps. Some of the most common animals you can spot along your trail are marmots, ibex, lynx, chamois, and mouflon. Marmots, for example, are similar to squirrels, but we tend to believe they are much cuter. As for the Alpine ibex, if you pay enough attention to the cliff edges, you will likely spot one – or more – of these beauties!
Trails
The mountains of the Alps are extremely generous in terms of hiking trails and routes, as they are spread across several countries, including Italy, France, and Switzerland. Among the most popular hikes in the Alps, we count:
Chamonix to Zermatt 'Trekkers Haute Route' – This route comprises Chamonix (Mont Blanc) and Zermatt (Matterhorn). You will usually follow the 'trekkers' route on a guided walking tour, so there is no way to get lost. If you are adventurous enough, you will reach one of the many 4000m+ mountain peaks, including Weisshorn, Zinalrothorn, and Dent Blanche, where mind-boggling views await you. However, climbing a mountain is by no means easy, so be sure you take regular breaks or, at least, get some rest later. Ensure you drink a warm, calming drink and eat well, as hiking can tire your muscles and mind. CBD-infused drinks can help you in this sense, as the compound has stress-relieving and anti-inflammatory properties. Organic CBD Nugs, for example, have a wide range of CBD products, so you may consider some of their goods to take with you on your hiking holiday.
Mont Blanc Encompassed and Mont Blanc Rambler treks – The former will take you right around the giant massive while the latter is a, let us say, milder route, more suitable for the hiking novices. So, if you are longing for a comfortably paced ramble through the Alpine valleys, meadows, and villages, we recommend you choose this walk.
Kesch Trek, Switzerland
Alta Via 1 – The highlight of the Italian Dolomites
The Julian Alps and Mount Triglav in Slovenia
Bernese Oberland North Face Walk
Matterhorn Glacier Hike, Zermatt
Gran Paradiso Adventure, Aosta Valley, Italy
Männlichen to Wengen Route, Lauterbrunnen Region
Tour de Monte Rosa, Italy-Switzerland
Culinary hiking trails
If you are here also for the Alpine specialties, we do not blame you – it is understandable. Fortunately, there are many day hikes in the mountains of the Alps that combine flavorful food and unique hiking scenarios, including Appenzeller Käse at Berggasthaus Äscher in the Alpstein (Switzerland), Kaiserschmarrn at Olpererhütte in the Zillertal Alps (Austria), and Höllentalangerhütte (Garmisch-Partenkirchen, Bavaria, Germany). No matter the region you choose to explore, you will likely taste the Alpine culture and its rich cuisine. So, if lunchtime finds you on the mountain, do not hesitate to eat in some spectacular mountain huts and Alpine pasture huts.
A hut-to-hut hiking trip – are you in?
Hut-to-hut hiking has started to gain popularity, as it is a highly favored method to enjoy the hiking experience while also admiring the Alpine landscapes and eating delicious food. It is especially recommended for those who are here for the whole experience or do not really wish to be involved in some challenging and long-distance trekking that usually requires great wilderness skills and heavy gear.
So, where are you heading to this cold season?