All those hotels sprouting up in the East End and Docklands might have a nasty surprise if recent figures from the European Tour Operators' Association are accurate.
It seems that the Olympics may have cursed London rather than blessed it. Tourist bookings for July and August 2012 are apparently down 60 percent on this time last year and during the actual Olympic period, bookings are down 95 percent.  Of course, this situation might soon improve rapidly but it does look like the hype may have been overdone.
This isn't unusual apparently. In Beijing, the Olympics saw hotel bookings down nearly 40 percent on the year before for instance. The problem is that whatever officials say, travellers believe that London will be chock-a-block with sports fans, overcrowded and overpriced.
And so they're voting with their feet. Business travellers in particular are choosing to time their visits to London outside the Olympic period, anticipating transport difficulties as well as expensive rooms.
Olympic boom or bust?
Things have got so bad that the Really Useful Group is apparently considering closing all its London shows — including Phantom of the Opera and The Wizard of Oz — during the Olympics. If that happens, it would make the capital even less likely to attract tourists. And some big tour operators in the US have cancelled all trips to the UK from mid July to the end of August.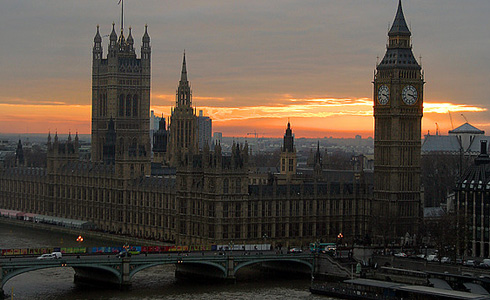 Photo by Becky
Yet we've seen a huge number of hotels being built precisely to take advantage of the expected glut of bookings. Barcelona and Athens only had 13,000 hotel rooms to fill, and even then they didn't manage it. London has over 100,000 rooms to fill.
I suspect that for the brave traveller who wants a bargain, coming to London during the Olympics could prove a worthwhile trip. While the East End may be suffering the strain, there are many interesting trips that don't run too much risk of being fouled up by Olympic crowds — Hampton Court, Windsor, and much of the West End.
[adsense]
Biding your time could pay dividends…
Right now, it's too early to get a bargain — hotels are holding out for the best rates they can get. But hoteliers will probably lose their nerve once the Games are in sight — probably around late April or early May — and we could see room rates going into free fall as everyone tries to improve their occupancy by undercutting the competition.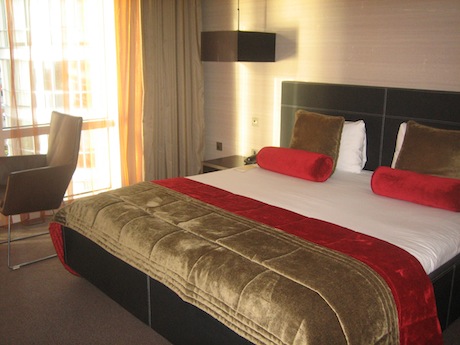 Travellers who do decide to come to London for the Olympics should note that if they haven't got tickets for their preferred events, their concierge is not going to be able to help. Hotels have been barred from selling the tickets, only available from official sources — though concierges know they will come under pressure to fix something up.
About the author
Andrea Kirkby is a UK travel writer who specialises in writing about 4 star hotels in London and enjoys seeking out the best London hotel deals for the London Olympics.