Heraklion is the town you'll be visiting if you're doing business on Crete. The capital, a city of some 300,000 plus, has been an administrative hub since the Bronze Age and Minoan times. Dominated by the old Venetian Fortress and its lovely harbor, one hotel looks out over these landmarks and the whole city. Lato Boutique Hotel offers location, location, and an uncompromising view. As further evidence of the hotel's notoriety and banner reputation, Lato was just nominated for yet another World Travel Award for Best Europe Boutique Hotel 2014. If the property wins, this would make an unprecedented four wins in a decade. No other hotel on any continent has won so many times that we know of.
As four star hotels go, Lato Boutique sits at the borderline of economy and luxuriant amenities. As for the views and room accouterments, these are reminiscent of the best hotels in the world. As for price a casual flair, Baby Boomers may think that they are at a Holiday Inn on old Route 66 in America. There's nothing ostentatious, not even the brilliant gourmet restaurants on the premises, no less than 2. Fully refurbished in 2013, this iconic Cretan hotel has been operating for over 35 years, owned by the same family.
The two stellar restaurants (Brillant at the ground floor, and Herb's Garden on the rooftop), the breakfast restaurant Aroma, spa, conference spaces, and bar of Lato, provide the ideal backdrop for casual business meetings with executives. Geared for pleasure and convenience as well, the hotel shows no real negative aspects. Even the cramped parking of central Heraklion has been solved with free parking services. Getting around via Heraklion's narrow streets, in case you're not aware, can be a real adventure. Lato's central location within walking distance of everything, may be a business person's best accolade, when all is said and done.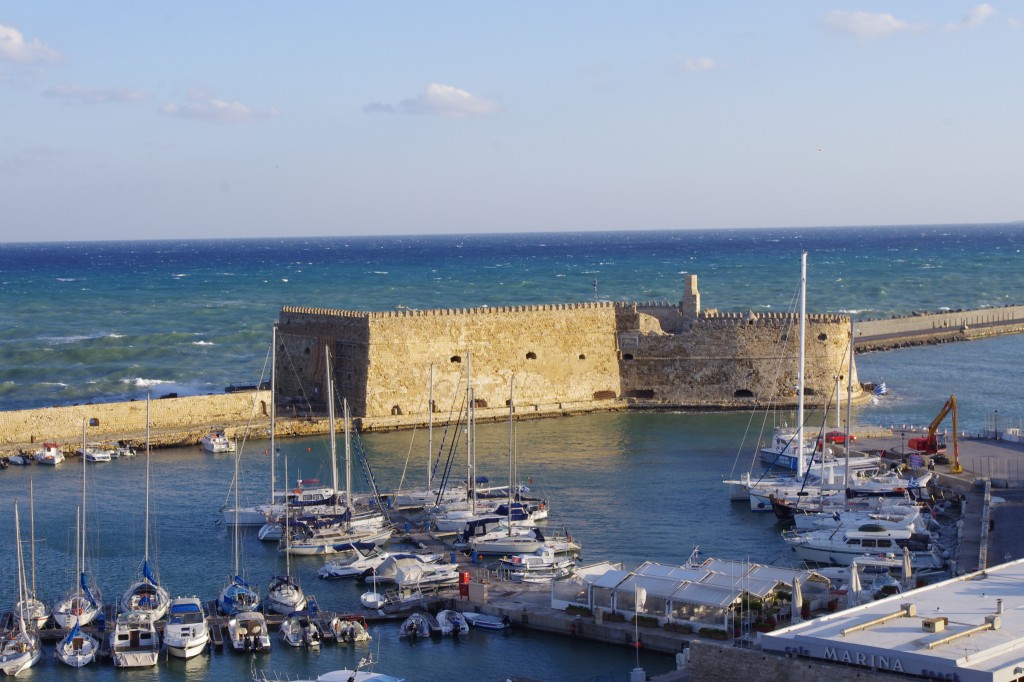 Takeaway: While not exactly a conference hotel, Lato offers top notch business connects and service. The intimate and personalized services, combined with location and convenience, make it ideal for business people to hook up with island contemporaries. Guests can expect typical Cretan smiles and hospitality, along with a view of the old harbor in Heraklion no other place offers. Rates at Lato Boutique range from €84 per night for a standard room to about €150 euro per night for the Executive Suite with sea views.