Distance Between San Diego and LA
In my years of travel, I've found that the journey from San Diego to Los Angeles is one of the most scenic and enjoyable trips on the West Coast. Nestled along the Pacific Ocean, these two cities are a testament to the diversity and beauty of California. The distance between them, though, can be a bit deceptive.
It's crucial to understand that the distance between San Diego and LA isn't just a simple number. It can vary depending on the route you choose. The most direct route via I-5 is approximately 120 miles. However, if you choose to take the scenic Pacific Coast Highway, the distance increases to about 135 miles.
Overview of San Diego and Los Angeles
As we delve into the journey from San Diego to Los Angeles, it's essential to understand these two iconic Californian cities. San Diego, known for its stunning beaches and warm climate, is a haven for surfers and sun-seekers. It's also home to a vibrant cultural scene, featuring the world-famous San Diego Zoo, historic Old Town, and the USS Midway Museum.
San Diego's population: Around 1.4 million
San Diego's total area: 372.4 square miles
Just 120 miles north lies Los Angeles. This sprawling metropolis is recognized worldwide for its entertainment industry. Hollywood, Beverly Hills, and the Walk of Fame are just a few of the landmarks that have put LA on the map. But it's not all about the glitz and glamour. LA is also blessed with beautiful beaches, world-class museums, and an incredibly diverse food scene.
Los Angeles's population: Over 4 million
Los Angeles's total area: 503 square miles
Whether you're a beach bum, a culture vulture, or a die-hard foodie, both San Diego and Los Angeles have something to offer. The journey between them is not just about getting from point A to point B, it's an adventure in itself. The most direct route takes you along the I-5, while the scenic Pacific Coast Highway offers breathtaking views of the Pacific Ocean.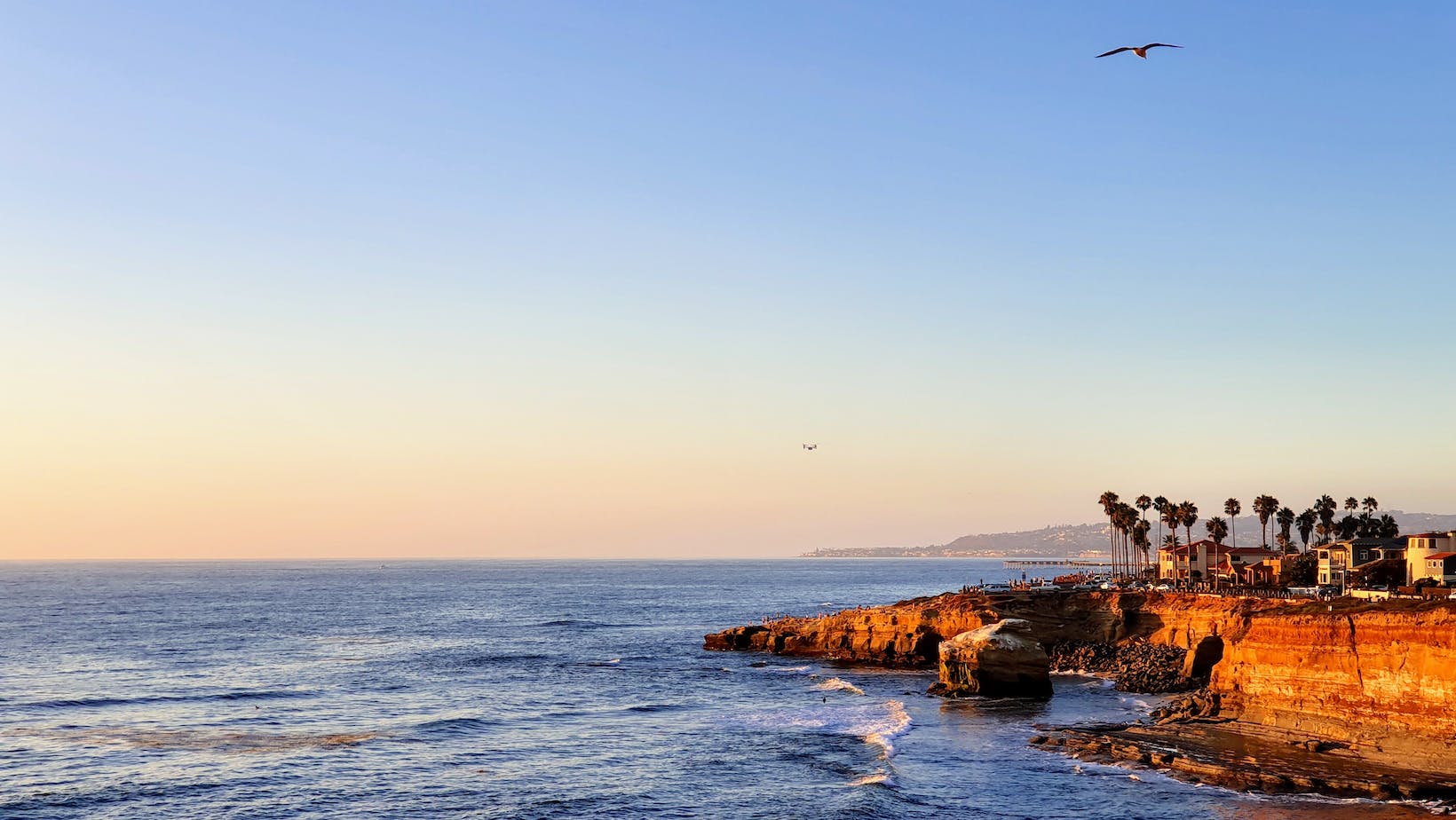 Different Modes of Transportation Between San Diego and Los Angeles
Traveling from San Diego to Los Angeles is a journey that can be as memorable as the destination itself. Transportation options between these two cities are numerous, each with its own unique advantages.
One preferred way to travel is by car. If you have the time and want to enjoy the scenic beauty of the Pacific Coast, you can take the Pacific Coast Highway. It's about 135 miles long and offers breathtaking views of the ocean. On the other hand, the most direct route is via I-5, which is approximately 120 miles.Trains are another convenient option. Amtrak's Pacific Surfliner takes you from the heart of San Diego to the center of Los Angeles in about three hours. It offers comfortable seats, free Wi-Fi, and onboard dining options.
Bus services like Greyhound and Megabus provide cost-effective and environmentally friendly options. They have multiple departures throughout the day, making it a flexible option as well.
Flying is the fastest mode of transport. With multiple airlines operating numerous flights each day, it's an option that offers convenience and time-saving benefits. It's worth noting though, the time saved in transit may be offset by the time spent in security checks and waiting at the airport.
Lastly, for the adventurous spirits, cycling or motorbiking along the Pacific Coast Highway is a fantastic option. It's a longer journey, but the stunning coastal views and the thrill of the open road make it a memorable experience.No matter what your preference, you'll find a mode of transport that suits your needs and allows you to enjoy the journey from San Diego to Los Angeles.
Traveling from San Diego to Los Angeles isn't just about getting from point A to point B. It's about choosing the journey that fits your needs and preferences. Whether you're looking for speed, cost-effectiveness, or a scenic view, there's a mode of transport for you. Flying's your best bet if you're short on time. If you're budget-conscious, consider the train or bus. For those who love a good view, driving along the Pacific Coast Highway or hopping on the Pacific Surfliner train won't disappoint. Remember, it's not just the destination, but also the journey that counts. So, make the most of your travel experience from San Diego to LA.