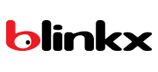 Popular video search engine blinkx has teamed up with web series Travel Therapy to introduce its users to hundreds of professional travel videos that will help them get inspired and better plan their summer vacation. The travel and lifestyle series Travel Therapy created by Emmy award winner journalist Karen Schaler and mix breathtaking views and videos of top tourist attractions with tips and tricks for each destination they showcase.
To make the partnership a profitable one, blinkx will place contextual ads on the videos and share the revenue with their partner. Given Schaler's varied and interesting travel experience generated by 15 years of globetrotting as a journalist and blinkx popularity, there shouldn't be a shortage in viewers and ad clicks for Travel Therapy video content.
"When it comes to vacation planning, surveys shows that tourists are skipping the travel agent and going straight to the Web," said Julia Blystone, CMO, blinkx. "We're delighted to partner with Karen Schaler's Travel Therapy series to offer our users access to the insight and advice of an expert who has spent an entire career exploring the world."
blinkx and their new partner are correct in identifying this trend and they will most surely capitalize on those of us with the travel bug but still at a loss when it comes to trip planning ideas. Travel Therapy doesn't simply take viewers around the world, it also teaches them how to use travel to empower and change their lives. The series promotes travel as a solution for ugly breakups, stress, a deep need for some fun and other such issues that we all deal with at a point or another.
"Since I'm constantly traveling in search of new Travel Therapy experiences to share, so far visiting more than fifty countries, I joke my 'home' now  is wherever I put my suitcase. Especially in this economy we can't afford to take the wrong trip, so my goal is for the Travel Therapy series to help people pick and plan the vacation they need and deserve," said Karen Schaler, creator and host, Travel Therapy. "At Travel Therapy we are very excited to partner with blinkx as its unique technology and advanced search capabilities enable frequent jet-setters and occasional tourists alike to find which part of the world is right for them–and know the best things to do when they get there."
We're curious to see what's next for blinkx in the travel segment if this partnership turns out to be everything they have hoped for. Maybe more travel videos and shows?