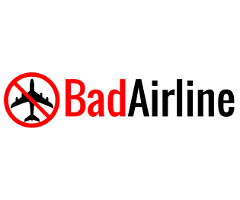 BadAirline, the newly released consumer advocacy resource, enables travelers to hold airlines accountable for bad behavior by publishing and sharing complaints about their negative experiences. This online resource aims at getting a better response to complaints from customers, not the customary email offering an excuse, or, in better scenarios, some extra miles or a discount.
While upgrades and free stuff helps calm down an angry customer, airlines still fail to solve the problems that led to the complaint in the first place. 
"I launched BadAirline because, after years of having money and miles thrown at me by customer service professionals, airlines weren't getting better — they got much worse!' said Robert Schrader, founder of this consumer oriented online resource and author of popular travel blog Leave Your Daily Hell. 'BadAirline is an objective forum for passengers to create a permanent, public record of airline quality, and a resource for air travelers who want to make informed choices about upcoming trips."
BadAirline creates a virtual space where travelers can find objective opinions about the airlines they intend to fly with. Moreover, by tracking issues and how they are not actually being solved, such a resource has the power to force airline management to recognize existing problems and actually solve them instead of trying to make them go away with a flashy offer.
To find out more about BadAirline or to post your own complaint, visit their website, find them on Facebook or follow them on Twitter.