Theme parks have definitely gotten more sophisticated over the years, but it's hard to deny the charm of old-fashioned amusement parks. A thriving industry during the early 1900s, classic amusement parks are a dying breed–many have had to close their doors due to lack of visitors brought on by urban decay and crime as well as spreading suburban development. We have compiled five of the best old-fashioned amusement parks in the United States that are still in operation. Be sure to visit them while you still can!
1. Coney Island
Brooklyn, NY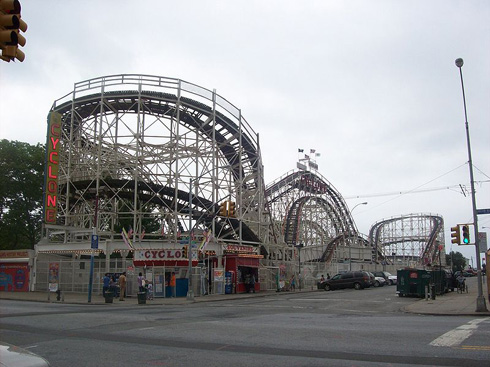 Image Credit: Wikipedia
Although Coney Island has seen better days, it remains one of the most popular amusement parks in America. One a place for New Yorkers to escape reality and enjoy themselves with carnival food and bumper cars, Coney Island's iconic rides, such as the Wonder Wheel and Cyclone roller coaster, have been joined by newer attractions like arcades and the exciting Human Slingshot. Grab an ice cream cone while you stroll or stop to enjoy a Nathan's Famous hot dog–it's the original Coney Island Hot Dog!
2. Idlewild
Ligonier, PA
Home to fifteen major rides including two coasters and a merry-go-round, Idlewild is the perfect place to spend a day when you are visiting Ligonier, PA. The Ferris Wheel, Scrambler, and Flying Acres are also iconic favorites while Raccoon Lagoon, Mister Rogers' Neighborhood of Make-Believe, and the Story Book Forest are delightful for kids of all ages. Dining and snack areas and gift shops offer a chance to kick back and relax for a bit, and Idlewild's adjacent water park, Soak Zone, is the perfect place to splash all summer long.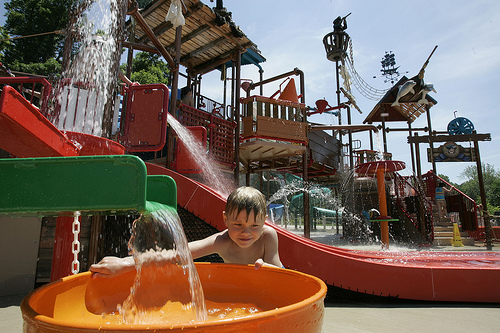 Image Credit: Wikipedia
3. Lakeside Amusement Park
Lakeside, CO
A large group-friendly facility with plenty of history and charm to go around, Lakeside Amusement Park is located on a picturesque Denver lake with spectacular mountain views. Classic favorites like trains, a merry-go-round, drop tower, and bumper cars are popular among teens and adults while younger children fall head-over-heels for the Kiddies' Playland, home to 15 size-appropriate rides just for them.
[adsense]
4. Cedar Point
Sandusky, OH
Touted as the Roller Coaster Capital of the World, Cedar Point is a perfect combination of thrill rides–the Matterhorn, Power Tower, Scrambler, and maXair are popular favorites–and pint-sized kiddie rides like the Space Age, Police Cars, Motorcycles, and Snoopy's Space Race. With hotels and resorts located right on park property, vacations to Cedar Point can be low-stress and cost-effective.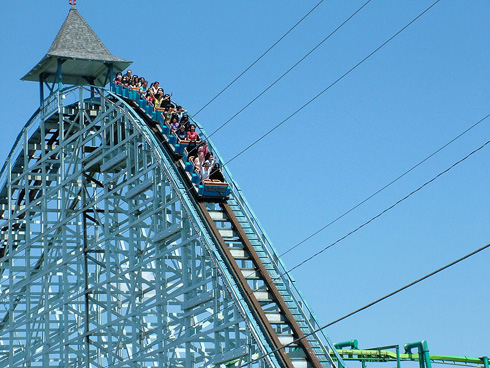 Image Credit: Wikipedia
5. Family Kingdom
Myrtle Beach, SC
Family Kingdom's thrilling wooden coaster and classic log flume helps make Myrtle Beach vacations a trip you'll always remember. Locals and tourists alike share a passion for Family Kingdom's go-kart tracks, bumper cars, and historic carousel, and its oceanfront setting provides plenty of gorgeous photo opportunities! With dozens of Myrtle Beach hotels and Myrtle Beach resorts just a quick walk away, it's possible to visit Family Kingdom more than once during Myrtle Beach vacations. Daytime or nighttime, a trip to Family Kingdom is always an enjoyable experience.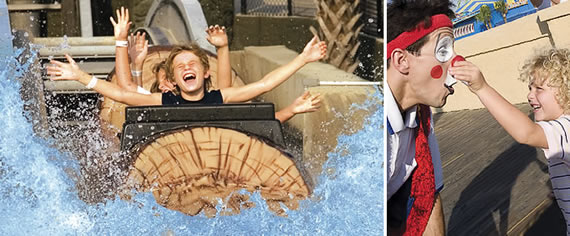 About the author
Carrie Thompson enjoys traveling across the US, whether it's to catch the waves at the beach, hike the Blue Ridge mountains, camp along a river or tour Washingont, DC. While on Myrtle Beach vacations, you can check out the local golf courses, beaches, shopping, amusement parks and Myrtle Beach resorts.